In a new article published in Oxford Research Encyclopedias, G.E. Jarvis and Laurence Kirmayer of McGill University explore the role of cultural frames in informing and defining human experience, especially suffering and distress.
Cultural frames involve both the explicit norms and values of a culture and the more implicit (subtle) ways that the culture affects how individuals understand themselves and their experience. For example, these frames shape whether a person hearing voices thinks their hallucinations are caused by a broken brain or a gift from the gods, which can alter the distress they experience. Most people are not consciously aware of these frames affecting their experience as they spontaneously shape our understanding of ourselves and our distress.
The meaning provided by cultural frames that shape individual experience exists within (and is reinforced by) our language, cultural narratives, social institutions, and communal practices. These frames change through time and are culturally specific ways of making sense of the world and navigating daily life. In this article, the authors explore how cultural frames "shape perceptions of, and attitudes to, behavior that are specifically linked to mental disorders."
These frames operate at many levels. The authors write that:
"Cultural frames influence the experience of distress at the individual level, shape clinical practice in mental health at the professional level and determine societal attitudes that persist and evolve through time and loop back to the individual and professional levels to perpetuate historical patterns and reinforce established frames."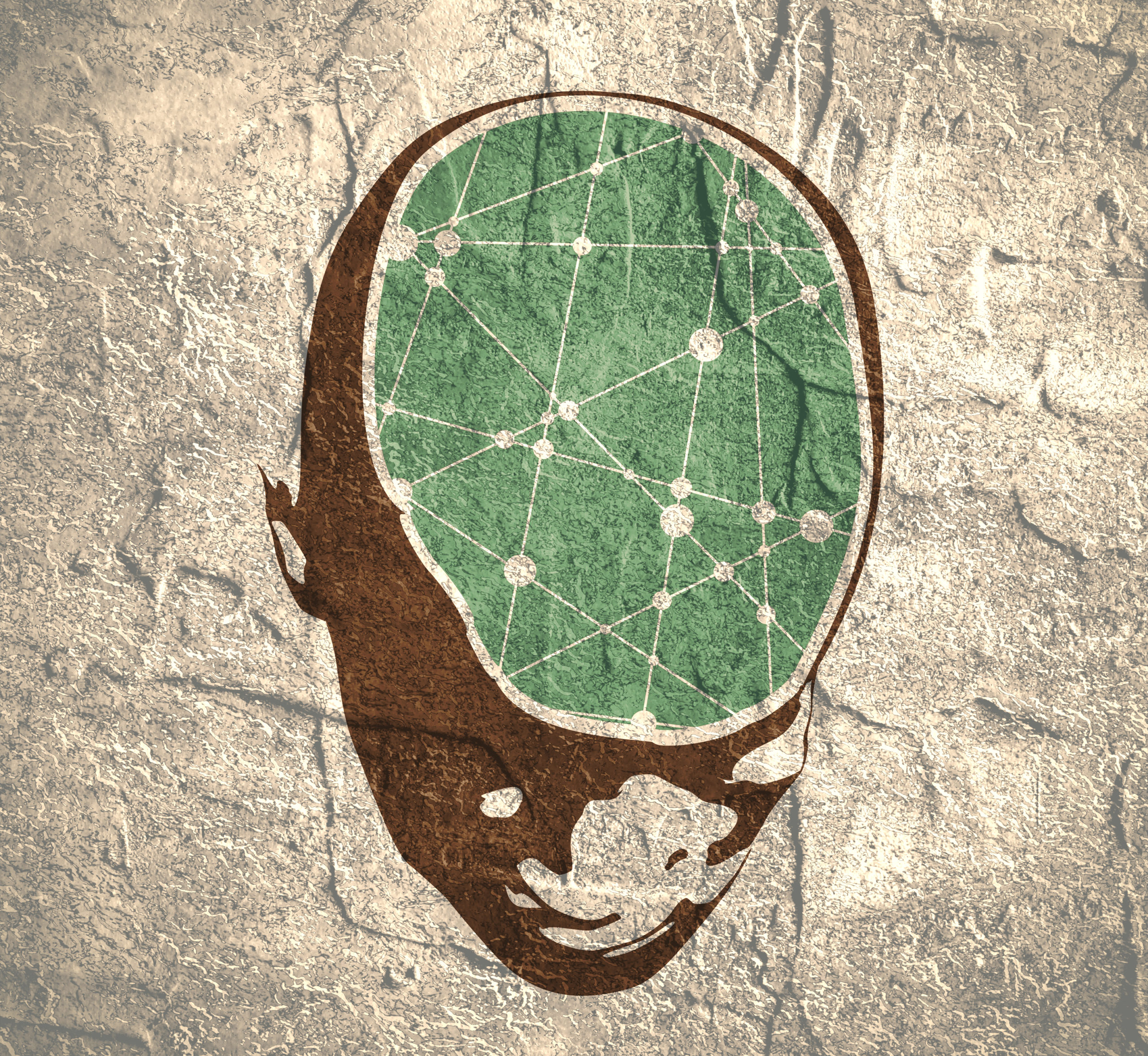 In the face of an experience such as deep unending sadness, frames can conjure certain ways of thinking, feeling, and being in people. Often, they may do so using metaphors, analogies, or common narratives, which then transform the individual's experience. This experience then begins to conform to the original frame.
Extensive literature has noted that cultural frames influence people's concept of psychopathology. These could take the form of local theories of illness but also include the everyday knowledge shared among people; the exchange is not one-way, and individuals and socio-cultural contexts shape each other.
Research in anthropology, transcultural psychiatry and cross-cultural psychology has documented how culture affects distress and influences how disorders are perceived, understood, and treated. For example, anthropologist Tanya Luhrmann found that people in Ghana and India have a vastly different experience of hearing voices when compared to those in the US. Similarly, others have found that the content and frequency of delusions are dependent on the prevalent cultural beliefs and themes.
Culture also shapes our understanding of ourselves (as an individual first or a relational/communal entity first) which influences how disorders are interpreted. Further, culture shapes what we pay attention to and remember (our memory). The fact that certain disorders appear for short periods in human history only to mostly vanish in later periods also points to their cultural dependency.
Jarvis and Kirmayer highlight two issues that crop up when we export diagnostic categories from one culture to another.
The first issue is that of 'category fallacy.' Using foreign categories to understand symptoms among people might lead to missing the actual problems specific to that place. This can cause a diagnostic error as every experience is seen through the lens of that diagnostic category.
Second, there is the possibility of the 'looping effect,' where categorizing people in certain ways (especially when done by powerful cultural actors like doctors) leads to a change in peoples' experiences of themselves and their symptoms. For example, they might come to see issues they earlier called "life problems" as "depression" after being diagnosed, which in turn shifts their experience, and they start feeling additional symptoms traditionally associated with depression. In this way, diagnostic categories can become self-reinforcing.
This change in self-definition can then further change the way the phenomena are categorized and studied since the relationship is multi-directional. The authors give the example of autism and how as the group of people identified as autistic changes (due to the efforts of advocacy groups), the study of genetic markers changes, and now more people are considered autistic.
The authors then go on to elaborate on how cultural frames of mental disorders operate at different levels. At the individual level, these frames influence our cognitive schemas, which are internal frameworks defining how we organize information and pay attention to some things while ignoring others. Cultural frames shape our schemas around illness, affecting our experience.
The authors use the case of Joseph Smith, the founder of The Church of Latter-Day Saints. Smith experienced commands from god and visions of angels. His family encouraged a belief in an enchanted universe (full of supernatural beings and angels). Thus, his experience, which, in another cultural frame, could be thought of as psychotic, was considered religious and spiritual. People in his community believed what he said and his claim of being a prophet, leading to the creation of a church and not a decades-long stay in a psychiatric institution. To now turn around and call his experience psychotic constitutes a category fallacy.
The cultural frames surrounding him allowed for a religious interpretation of his visions and voices. The authors note that in cultures with an enchanted view of the world, experiences of hearing voices and visions are shaped by the cultural frames of that time and place. Cultural frames also influence what we call schizophrenia, which came into being along with urbanization and industrialization and became a social problem because people who were labeled psychotic were not productive.
At the second level, cultural frames are about larger professional models which shape clinical realities and are shaped by the wider culture. Consequently, these professional models influence our understanding and experience of ourselves. The prevalent mental health professional frameworks, far from merely being about scientific progress, are equally influenced by cultural frames and common local theories about personhood and selfhood.
The authors give the example of the rise and fall of psychoanalysis in North America. The entry and acceptance of psychoanalysis were informed by a dominant cultural belief that America was witnessing cultural and moral decay. Also, during that time, the brain-centric somatic approach had failed to bring about any impressive changes.
Psychoanalysis, the version that entered the US, was seen as reinstating American values. It put the individual at front and center (especially ego psychology) and focused on autonomy and self-determination. It encountered unprecedented success, but by the 1970s, psychoanalysis was under critique for being non-scientific, and the medical model saw a re-emergence. This influenced clinical spaces and relationships:
"Psychoanalysis emphasized the common humanity of the clinician and the patient—psychological conflicts were inherent in the human condition—and blurred the distinction between mental health and illness: psychopathology was on a continuum with normal functioning," the authors explain.
"The biomedically oriented neo-Kraepelinian psychiatry that replaced the psychoanalytic frame by the end of the 20th century views mental illness as a disease, rather than the result of intrapsychic conflict…. Patients are seen as different from the clinician because of the disorder or disease that characterizes them as objects of clinical attention."
The authors point out that the current predominant narrative is one of "brainhood," as people begin to understand themselves and experience their suffering and conflicts in terms of their brains.
Cultural frames operate at the level of broad social paradigms that influence our understanding of health and illness through different institutions in society. The authors give the example of different cultural frames in the US and the UK and how they interpret and theorize about findings of higher rates of psychosis among Black populations, in turn shaping people's experience and influencing the type of research that is pushed and published.
In both countries, the cultural frame shapes how Black populations are seen and interpreted. In the US, the higher rates of psychosis among Black populations are explained by research and theories around clinical bias and misdiagnosis – that there is no higher rate of psychosis, and it's only caused by clinical misdiagnosis and racial bias of the clinician. The focus is on the failure of mainstream services to understand context and experience.
Research in the UK also finds higher rates of psychosis among Black populations, but there is less concern about misdiagnosis. Instead, these discrepancies are seen as accurate, reflecting the fact that structural determinants (racism, discrimination, violence, poverty) lead to actual psychotic breaks.
Jarvis and Kirmayer end by noting that these three levels of cultural frames are deeply interlinked. Professional models in society depend on local theories of selfhood and other lay ideas, creating numerous looping effects for everyone involved.
****
Jarvis, G.E. & Kirmayer, L. (2021). Situating Mental Disorders in Cultural Frames. Oxford Research Encyclopedias. (Link)