The US Senate confirmed President Joe Biden's nomination for a new leader of
a key federal mental health agency. Miriam Delphin-Rittmon, PhD, an African-
American psychologist and former director of Connecticut's mental health
services, immediately became the new Assistant Secretary at the Substance
Abuse and Mental Health Services Administration (SAMHSA).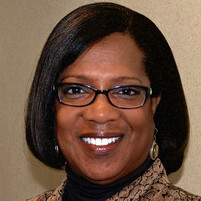 Hopefully, one of the first actions Dr. Delphin-Rittmon takes at SAMHSA will be ending the stonewalling about support for involuntary mental health care, which can often mean court-ordering US citizens to take powerful, controversial psychiatric drugs in their own homes, out in the community.
SAMHSA has betrayed the principles of the mental health consumer movement for transparency and empowerment. Whatever happened to "Nothing about us without us"? Will Dr. Delphin-Rittmon begin to repair the damage?
Background: Trends Toward Community Coercion
Most US States now have laws allowing court-ordered involuntary mental health treatment of individuals living out in the community, even in their own homes. Since 2016, SAMHSA, the large US mental health agency, has quietly supported this rise of Involuntary Outpatient Commitment (IOC) through two major grants impacting hundreds of American citizens, and this endorsement can carry a lot of weight throughout the nation.
More than one year ago, I filed a Freedom of Information Act (FOIA) request for any information about these two SAMHSA grants. Despite promises to reply, the agency never did. In April 2021, a major disability advocacy nonprofit filed an FOIA to get information from that agency. SAMHSA, illegally, has not provided any information.
SAMHSA, which requested an annual budget of more than $5 billion, funded these two major grants, one in 2016 and another in 2020, for 32 projects for IOC. We have created a spreadsheet to show the awardees of both of these grants, for a total of more than $25 million in various states across the country.
For over a year, I frequently requested any information from SAMHSA evaluating these projects, and I even filed a FOIA, but I have never ever received any information at all. This is despite several responses to my emails with promises to send the information soon. I have documented these interactions that I had with SAMHSA staff.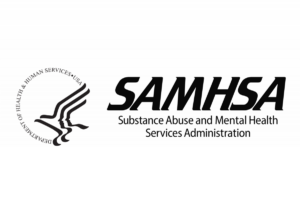 After my futile attempts, the major disability advocacy nonprofit, National Council on Independent Living (NCIL), filed their own official FOIA to SAMHSA on 13 April 2021. SAMHSA was required by law to reply in a timely way, but has broken the law and to date has not provided NCIL with any information about either grant. NCIL's Subcommittee on Mental Health has decided to monitor this situation, reach out to allied groups, and contact members of Congress who will make inquiries.
Along with the National Institute on Mental Health (NIMH), SAMHSA is one of the biggest federal agencies in behavioral health, and of course where a lot of the mental health consumer movement gets its money. SAMHSA is a part of the larger US agency, Health and Human Services (HHS). HHS is now led by Secretary Xavier Becerra, who is in Biden's cabinet.
Actions You Can Take To Stop SAMHSA's Stonewalling
Please email to President Joe Biden about SAMHSA's refusal to provide basic information about the above. You can email him here.
You may email the new director of SAMHSA, Miriam Delphin-Rittmon, here:

[email protected]

For ongoing updates, please get on the alert list for my blog: com/david-w-oaks-news
Happy MAD Pride Month of July!
I coordinate the regional Affiliate for MindFreedom International, MindFreedom Oregon. We are calling for every July to be MAD Pride Month!
For example, the Alternatives 2021 Conference will be totally free, online, with dozens of presenters with lived experience of mental health issues: https://www.alternatives-conference.org/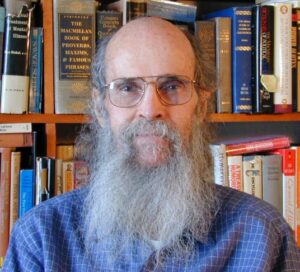 I will give a workshop about Green Disability on 15 July, which is the birthday of one of my psychiatric survivor heroes, the late Leonard Roy Frank, an activist, friend, and author.
In 1985, SAMHSA funded the first Alternatives Conference, and continued to bring together thousands of mental health consumers and psychiatric survivors each year for decades. But a few years ago, SAMHSA stopped funding the event, claiming lack of funds. However, as we've seen, somehow SAMHSA found more than $25 million to support involuntary outpatient mental health for hundreds of US citizens.
We have a list of MAD Pride Month events and resources here. If you have anything to add, let us know! [email protected]
***
Mad in America hosts blogs by a diverse group of writers. These posts are designed to serve as a public forum for a discussion—broadly speaking—of psychiatry and its treatments. The opinions expressed are the writers' own.