New research from Spain focuses on first-person accounts of psychosis and how people make sense of these experiences themselves. The findings suggest that people attribute the ongoing experience of psychosis to both childhood and post-episode trauma.
The study, which performed a descriptive qualitative analysis of data obtained from focus groups of persons diagnosed with psychiatric disorders, was conducted at the Mental Health Service of the Regional University Hospital of Malaga in Spain. The system attends to over 8,000 patients per year, including over 1,200 patients diagnosed with some kind of psychotic disorder.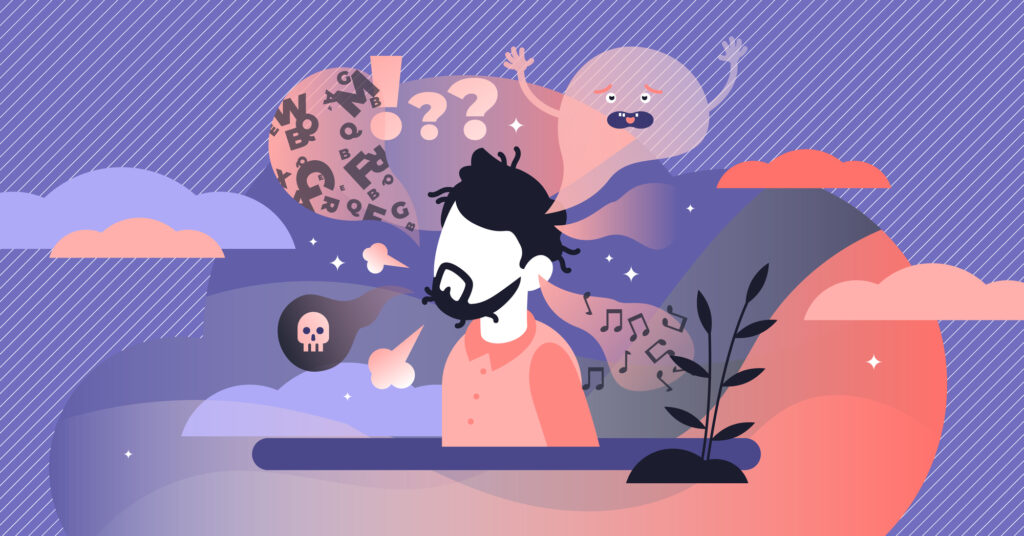 As the authors describe it, the main aim of this study was to analyze the trauma-related content of speech in a qualitative study and consider its association with psychosis from the standpoint of the persons most directly affected. Consistent with other research showing that a large proportion of mental health service users have reported suffering from traumatic events, trauma-related issues were present in the spontaneous speech of many of the research subjects in this study.
Approximately one-third of the people interviewed for the study reported having experienced an unstructured family environment, and the majority reported having suffered abuse in their own homes as children. But notably, beyond childhood experiences of neglect and violence, interactions with health care institutions were also experienced as traumatogenic. The authors note:
"The experience of physical immobilization was described as a situation of maximum vulnerability and helplessness. Even after their recovery from psychotic symptoms, the feeling of insecurity persisted for months."
Involuntary hospitalization has been found to increase the risk of suicide and deter youth from seeking mental health treatment. It is thus unsurprising that persons who experienced coercive treatment in a health care setting linked these experiences to the onset of their psychotic symptoms.
In general, receiving treatment perceived as inhuman in health care settings further increased psychological distress in subjects who experienced psychosis. These subjects, in turn, attributed psychotic symptoms to these experiences of distress.
Therefore, awareness of trauma and traumatogenic coercion must form part of the approach taken to persons with psychotic disorders in health care settings. From service users' perspectives, healthcare providers should also seek informed consent insofar as possible during hospital encounters to minimize the emotional impact of health care interventions.
This study bolsters call for the reduction or abolishment of coercive treatment of people experiencing psychosis.
****
Hurtado, M., Villena-Jimena, A., Quemada, C., & Morales-Asencio, J.M. (2021). "'I do not know where it comes from, I am suspicious of some childhood trauma' association of trauma with psychosis according to the experience of those affected." European Journal of Psychotraumatology, 12:1, 1940759, DOI: 10.1080/20008198.2021.1940759 (Link)