A new study suggests that the common practice of forced hospitalization for mental health concerns may be doing more harm than good. People who felt they were coerced into being hospitalized against their will were more likely to attempt suicide after being released from the hospital. This was true even after controlling for other factors that might influence suicidality.
The research was conducted by Joshua T. Jordan and Dale E. McNiel at the University of California, San Francisco, and published in the journal Suicide and Life-Threatening Behavior, the journal of the American Association of Suicidology.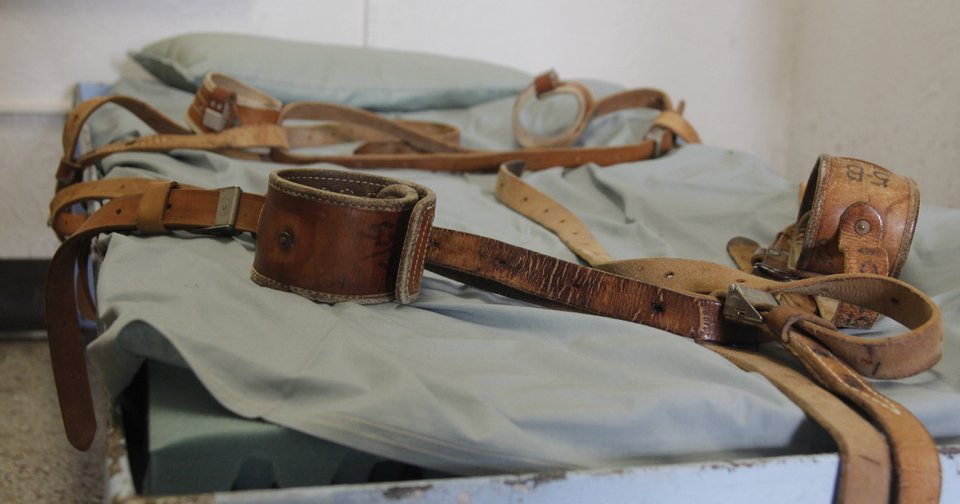 Previous research has found similar results. A 2017 article in JAMA Psychiatry found that risk of suicide was 100 times greater than average immediately after being released from a hospital, and a 2016 report suggested that "adverse experiences associated with hospitalization" were responsible for the high number of post-discharge suicide attempts. Involuntary hospitalization was associated with increased risk of suicide both during the hospitalization itself and afterward.
The United Nations (UN) Special Rapporteur on the right to health, Dainius Pūras, has denounced the practice of involuntary treatment. In addition, the UN Special Rapporteur on Torture and Other Cruel, Inhuman or Degrading Treatment or Punishment called for a ban on forced psychiatric interventions explicitly warned member countries, including the US, that the practice of involuntary hospitalization is "prohibited" and should be "abolished" since it consists of the restraint and imprisonment of people who have neither been accused of nor convicted of a crime. The UN group clearly stated that this infringes on the rights of people with psychosocial disabilities:
"As long as mental health laws allow for the involuntary deprivation of liberty, forced treatment and forced medication of persons with disabilities, those laws are contrary to the Convention, including the right of persons with disabilities to legal capacity."
However, this remains a common practice, especially in the US. Many mental health professionals and policymakers argue that it is necessary, if regrettable, to detain people against their will to prevent possible future harm to themselves or others.
In the current study, Jordan and McNiel looked at 905 people who were in a psychiatric hospital and followed them for a year after they were discharged. The data came from the MacArthur Violence Risk Assessment Study, which occurred between 1992 and 1995.
They found that fully two-thirds (67%) of the participants felt that they were forced into hospitalization, and 19% went on to attempt suicide after being released from the hospital. This data alone calls into question the idea that forced hospitalization is an effective treatment in preventing suicidality.
Interestingly, those who were forced into treatment were more likely to be young white women. They were also less likely to have a violent history than those who saw their treatment as voluntary.
The researchers adjusted for various potential confounding factors, such as whether they had a history of self-injury or suicide attempts, and whether they received mental health "treatment" after discharge.  The finding remained significant. Even when all these other factors were considered, being forced into hospitalization was associated with an increased risk of suicide attempts after being released.
"Some patients may feel violated, disrespected, humiliated, or dehumanized by the experience of coercion," they write.
Despite their results, Jordan and McNiel lend support to the practice of involuntary hospitalization in their article: "The results of this study do not question that psychiatric hospitalization can be necessary for the safety of individuals and to the public, even when patients perceive it as coercive."
A tension exists between a disability rights approach, called for by service users and human rights groups, and the preference of certain mental health professionals to retain the use of forced treatment. The results of this study call into question the effectiveness of forced treatment and add further empirical support suggesting that violating service users' rights in this way increases suicidality.
****
Jordan, J. T., & McNiel, D. E. (2019). Perceived coercion during admission into psychiatric hospitalization increases risk of suicide attempts after discharge. Suicide and Life-Threatening Behavior. doi: 10.1111/sltb.12560 (Link)