On the heels of his recent book, Chemically Imbalanced, Joseph E. Davis has published an article arguing that neurobiological understandings of what he calls "everyday suffering" can act to foreclose traditional and – as Davis implies – beneficial and valuable paths to self-understanding.
Whereas as recently as the 1980's the lay public tended to comprehend suffering in terms of psychological issues or adverse life events, we have increasingly come to a biological understanding of the roots of mental distress.
As Davis writes, for example, comparative studies of General Social Surveys conducted in 1996 and 2006 reveal "a significant increase in the percentage of the public that endorsed 'chemical imbalance' and 'genetic problem' as possible causes of depression and schizophrenia. The study also found an increase in the public endorsement of medical treatment and prescription medicine for both conditions."
This trend is especially accurate, Davis notes, among those who have personally dealt with mental health problems.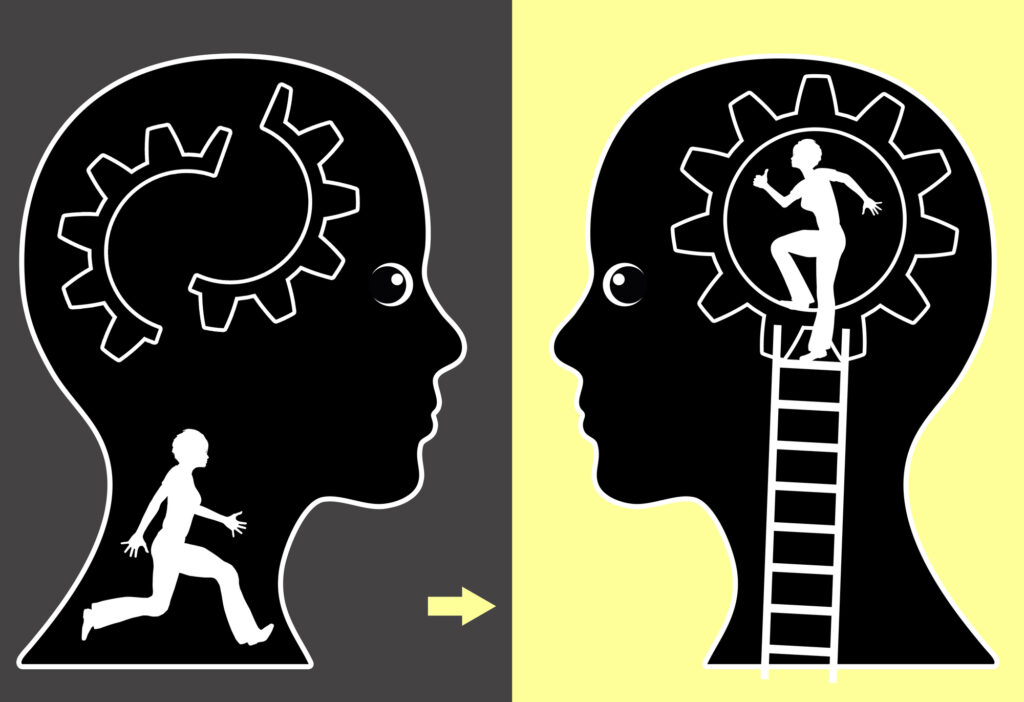 Hermeneutic or phenomenological approaches to mental suffering aim to explore how these feelings are experienced and understood, using methods of interpretation to make sense of experience within its broader contexts.
Biomedical and neurobiological approaches, on the other hand, emphasize pharmacological treatment for mental suffering based on the assumption that mental disorders are brain diseases. This approach has been criticized for its narrow focus on the individual divorced from the sociopolitical context. Moreover, it has been linked to stigma and discrimination against the neurodivergent when other explanations of difference are ignored.
Through a series of case studies conducted over years of fieldwork interviews with persons experiencing mental distress, Davis charts the central problem he finds in this shift towards biomedical understandings of what he calls "everyday suffering."
Many interviewees, Davis notes, "cited the fact of a formal diagnosis as conferring a special facticity and legitimacy on their suffering. They … contrasted 'real,' objective problems with soft, subjective issues that are 'petty' or intangible, that you should be able to 'just talk out.'"
Davis notes a redemptive quality for his research subjects in the availability of diagnoses that refer to neurobiological or genetic issues. It is, "[f]or their painful, confusing, and frustrating experience … the explanation they had been looking for."
Yet reasoning in this way, Davis argues, "would seem to imply that their thoughts, emotions, or behavior follow with an important degree of necessity from their faulty biology and that they lack control over themselves in an important aspect of their life."
The problem, Davis continues, is that the explanation offered by the neurobiological elides our past and first-person experience and our opportunity to make meaning out of emotional distress, as well as contention with the norms and circumstances against which we measure our emotional and affective lives.
This has the effect of "demoting" our relationships with others as emotionally impactful and naturalizing the "norms of being" that tell us, for example, that it's normal to work and achieve in ways that might not be or feel natural or available to us; and that this lack of availability indicates a problem with us and not the norm.
The biomedical model, in other words, "'naturalizes' its underlying symbolic and normative frameworks, disengaging these frameworks from the public languages of morality or social philosophy. It leads to the exclusion of the social and economic causes of individual distress and the role that structural change might play in ameliorating suffering and promoting well-being."
This is what Davis means by "hermeneutic closure": the appeal to neurobiological mechanisms forecloses other possible understandings of causes of our suffering, which in turn can promote conformity to dominant cultural values and definitions of the "good life," as well as close off other imaginaries of recovery, therapy, and change. It can also narrow our horizons for imagining agency, acceptable human variability, and difference.
****
Davis, J. E. (2021). 'The Explanation you have been Looking for': Neurobiology as Promise and Hermeneutic Closure. Cult Med Psychiatry. https://doi.org/10.1007/s11013-021-09737-2 (Link)