A recent article, published in the Journal of Sex Research, investigated how sexual orientation and gender identity and expression change efforts (SOGIECE), also commonly known as conversion therapy, lead to adverse health and social outcomes among two-spirit, lesbian, gay, bisexual, transgender, and other queer (2SLGBTQ+) people who underwent the practices. The results showed that conversion therapy had contributed to experiences of emotional distress, such as feelings of guilt, shame, isolation, as well as mental health concerns, and suicidality.
"Public awareness of and response to the continued occurrence of SOGIECE in Canada and internationally has tended to lag behind scientific research into its prevalence and impacts," the lead author Travis Salway, a research fellow from the Centre for Gender & Sexual Health Equity in Vancouver, notes. 
"The aim of this study was therefore to delineate the emotional, social, and mental health impacts associated with SOGIECE, as well as the significance and meaning ascribed to these impacts, as described by people with lived experience."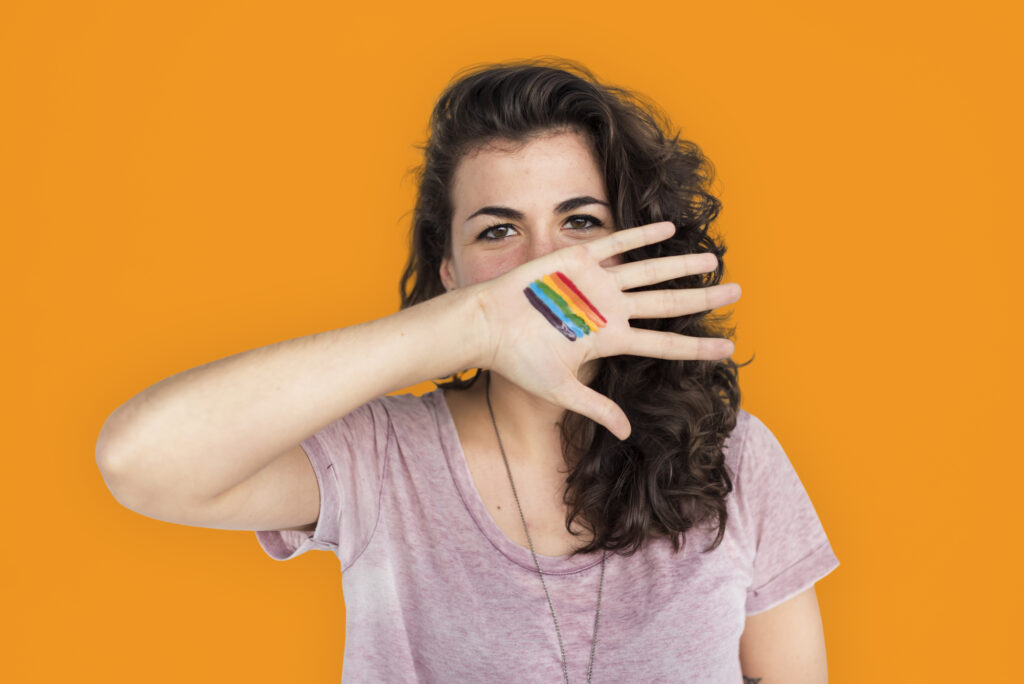 On December 1st, Canada's lower house passed the fast-track bill banning the practice of conversion therapy nationally. This is a long-awaited victory for the 2SLGBTQ+ communities in Canada, especially after Prime Minister Justin Trudeau made a public announcement to ban conversion therapy in 2019. Although many researchers have documented the negative consequences of conversion therapy, only five countries, Brazil, Ecuador, Germany, Malta, and Taiwan, have a national ban on conversion therapy.
"SOGIECE constitutes a variety of practices that aim to deny or suppress feelings and desires related to non-heterosexual identities, as well as expression of gender and gender identities that differ from one's sex assigned at birth," the lead author explains.
"SOGIECE remain critically under-addressed in public heal research and policy spheres and continues to occur internationally- affecting an estimated 3-18% of 2SLGBTQ+ people, according to population-level surveys in the United States and Canada."
The research included the analysis from 22 in-depth interviews with 2SLGBTQ+ individuals based on interpretative description methodology. Interviewees were asked to answer, "How do you feel your experience with SOGIECE has affected you," and were prompted to describe "How various social and contextual features of their lives influence their experience before, during, and following SOGIECE."
The majority of participants reported that their experiences with SOGIECE had lasted more than one year, were exposed to SOFIECE in adolescence and as young adults, and experienced SOGIECE within faith-based and healthcare contexts. In terms of the SOGIECE reported by the interviewees, these experiences included formalized individual and group counseling sessions (e.g., conversion therapy camps), other faith-based practices (e.g., guided prayer sessions, exorcisms), and more general experiences of being pressured to repress their sexual and gender identities.
There were three interconnected themes identified as the impacts of SOGIECE: (1) feelings of brokenness and wanting to be whole, (2) social and relational consequences, and (3) impacts on mental health and well-being.
"First, Participants described how SOGIECE had reinforced feelings of brokenness and wanting to be whole, which, for many participants, contributed to challenging starts in their adult lives," the authors write.
Many participants shared how SOGIECE had caused them to feel inferior or "broken" due to their sexual and gender identity. The experience of SOGIECE also aggravated the feeling of brokenness. They reported feelings of shame and confusion, which impacted their self-image and self-esteem.
At times, participants also felt a sense of self-blame and regret over having "voluntarily" attended SOGIECE since a part of them wanted to stop experiencing desires for sexual and gender diversity. However, they would experience this sense of false hope as SOGIECE had only been harmful rather than helpful.
"Second, participants described how life within non-affirming contexts of SOGIECE had precipitated significant social and relational hardships, including, in particular, social isolation and challenges connecting to others (e.g., romantic and sexual partners, 2SLGBTQ+ communities, families)."
Many participants reported experiences of social isolation and feelings of lack of belonging due to SOGIECE.  The practice of SOGIECE often asked participants to suppress their identities, thus impairing their connection with 2SLGBTQ+ communities and romantic relationships. Many participants also described the repression of sexual and relational desires that had persisted internally for years after exposure to SOGIECE. In some cases, participants could not enjoy sexual activities due to SOGIECE-driven feelings of guilt and shame.
"Third, participants described how SOGIECE had been particularly harmful with respect to mental health and well-being, including through reinforcing feelings of guilt and shame related to one's sexual and gender identities." "Several participants experienced suicidal thoughts before, during, and after their SOGIECE experience."
Many participants addressed how SOGIECE impacted their well-being and mental health as SOGIECE often made them feel like a failure and brought up the feeling of inadequacy. They were worried about disappointing their family members and faith-based communities, which could cause them to experience elevated anxiety. When they think about the outlook of their life and future, they tended to experience a sense of hopelessness and despair.
"Findings from this study underscore the extent to which SOGIECE disrupts opportunities for 2SLGBTQ+ people to experience mental and social well-being," the lead author explained, "the adverse SOGIECE-related mental health impacts highlighted in this study are similar to those reported in the extant SOGIECE literature – namely, loneliness, substance use, depression, anxiety, and suicidality."
In the end, the authors made a few suggestions based on their findings. First, they proposed targeted educational efforts to assist 2SLGBTQ+ individuals' families and broader communities. Second, they encouraged healthcare providers to proactively screen 2SLGBTQ+ clients for exposure to SOGIECE to offer trauma-informed services for their mental health. Lastly, they called for concerted research and policy efforts to address the structural determinants of inequities faced by 2SLGBTQ+ people.
"There is a critical demand for upstream measures that prevent SOGIECE from occurring in the first place. We, therefore, join calls for the immediate design and implementation of comprehensive policy interventions to ban SOGIECE across Canada and the globe."
The author concludes
"Our findings underscore that SOGIECE contributes to interconnected, deleterious experiences of guilt, shame, social isolation, poor mental health, and suicidality. These findings identify SOGIECE as both a key consequence and driver of societal inequalities facing 2SLGBTQ+ people in Canada."
"Equity-oriented interventions to end SOGIECE and support the health and well-being of those who have experienced it are needed at the individual, community, healthcare, and structural policy levels."
"We concomitantly urge that people with lived experience be centered in all efforts to redress the far-reaching harms associated with SOGIECE."
****
Goodyear, T., Kinitz, D. J., Dromer, E., Gesink, D., Ferlatte, O., Knight, R., & Salway, T. (2021). "They Want You to Kill Your Inner Queer but Somehow Leave the Human Alive": Delineating the Impacts of Sexual Orientation and Gender Identity and Expression Change Efforts. The Journal of Sex Research, 1-11. (Link)