This will be controversial, as I am going to argue against the idea that mental disorder is a disability. Nonetheless, it is a critically important issue to raise. Treating those struggling with emotional distress and troublesome behaviors as mentally disabled is a barrier to arriving at humane and dignified ways of assisting them.
Let me emphasize that by asserting this, I am not belittling them or suggesting their path to recovery is an easy one. Instead, my thesis is that despite the very real difficulties they face, they retain the ability to think and act differently.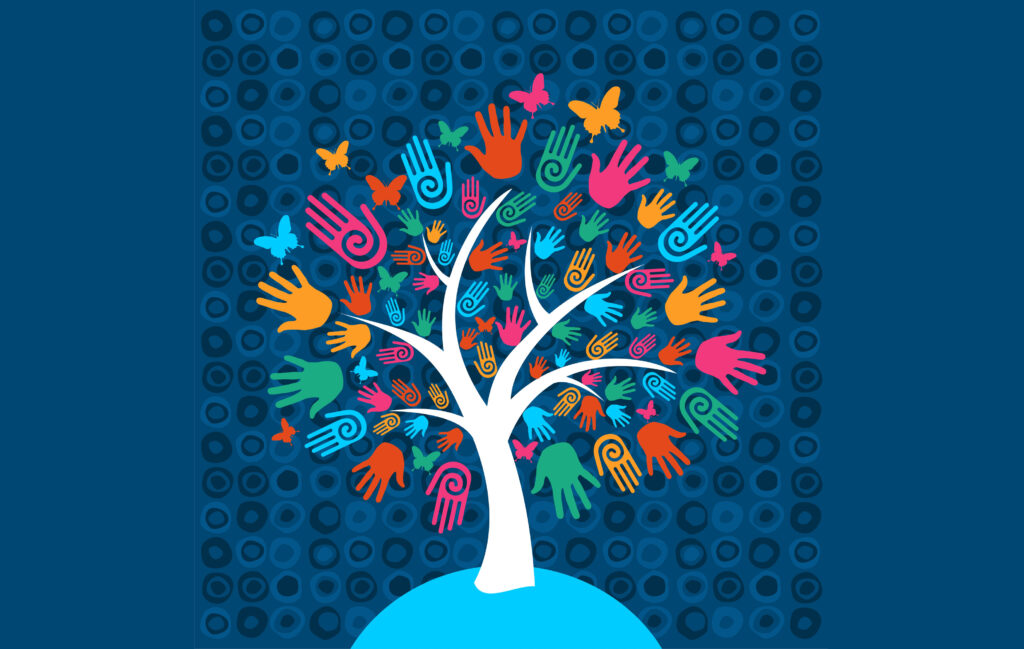 My thinking about this issue starts with de-medicalizing mental disorder by rejecting its Diagnostic and Statistical Manual of Mental Disorders (DSM) identity as a "dysfunction in the individual." A far more parsimonious, empirical, and humane explanation is that the various problems diagnosed as mental disorder consist of our beliefs, thoughts, and feelings about personal dilemmas and social problems, and the ways we respond to them. No dysfunction exists, as the brain and body are working just fine.
The only way for something to be dysfunctional in the individual is when there is a natural way of functioning, and research has consistently failed to demonstrate any disease, defect, or deficiency of natural bodily functioning as the genesis of mental disorder. That's why it is still segregated from the rest of medicine as "mental" disorder or "mental" illness.
By mental disorder I mean those DSM categories that consist of our experiences of and reactions to distress.1
These have no natural ways of functioning in the individual. Obviously, they can become problematic in a social functioning sense, but not because they are impairments of natural human order that make the person do what they do. In fact, they can sometimes be quite functional, such as when a heightened state of fear and vigilance during war enhances a soldier's safety, when disappointment and retreat from life provide an opportunity to renew one's sense of purpose, and when dissociation can temporarily help protect one from intense and otherwise unavoidable anguish.
When social functioning problems are diagnosed as mental disorder, it is because they deviate from what is considered desirable or appropriate. Thus, conventional diagnostic judgments are based on observers' moral ideas of right vs. wrong and good vs. bad, or the affected person's own desires. This is where the term "mental disorder" comes from. It deviates from a socially ordained or personally preferred mental order, not a state of natural mental functioning.
It is important to highlight that the key feature of mental disorder is one's cognitive and behavioral responses to emotional pain, not the pain itself. Emotions are indispensable for human life. They are not nuisances to be eradicated. Even when very painful and hard to understand, they still reflect something meaningful, and they can point to solutions if there is a willingness to tolerate and "listen" to them. At times it might be helpful to soothe the pain for practical benefit with chemical or other means but resorting to such an indefinite soothing strategy puts the person at risk of an indifferent, meaningless, and socially disconnect life.
Instead of dysfunction in the individual, the human problems that get diagnosed as mental disorders are about witting and unwitting, meaningful, and personalized reactions to felt circumstances. With mental disorder, nothing is dysfunctional in the person, and nothing removes the person's agency.
Given this, we are left with the inescapable conclusion that mental disorder does not literally remove one's abilities or dictate their responses. On the contrary, it is a label given to people who exercise their abilities in ways that are deemed unwanted or inappropriate. Circumstances and experiential histories, both positive and negative, remote and recent, understandably set the stage for emotional tone and intensity. Thusly, they form one's motivation for responding in moments of emotional disturbance. They do not dictate or prevent what people do. Instead, they make it difficult to do otherwise, especially with engrained and routinized habits and extreme situations.
Therefore, mental disorder is not disabling in the same sense that paraplegia is. If one's legs are paralyzed, and no medical treatment corrects the paralysis, then one has no choice about walking. One is not able to walk. This is because paraplegia is the result of an interruption of natural functioning that truly disables people, irrespective of their motivation to walk.
Yet if someone is depressed and remains in bed for days on end, while they don't have the ability to merely flip a switch to feel better and believe different things, they still retain the ability to decide to get out of bed, get on with their lives, and avoid the harmful spiral of withdrawal from life that is characterized by depression. They aren't incapacitated. Psychotherapy and social-emotional support do not restore a person's capacity to do these things. These interventions restore their desire and willingness to tolerate ongoing distress, and to think and act differently, nonetheless.
Still, the widely accepted view among the lay public, as well as within professional circles, is that mental disorder is a disability, removing personal agency just as paraplegia disables someone from walking. In the case of depression, it is often claimed that the accompanying despair does more than just provide rationale for staying in bed. It is additionally claimed to prevent the person from getting out of bed, entertaining different thought patterns, and performing daily tasks.
This is because of the belief that mental disorder is either a physiological dysfunction of the brain/body, or a more ghostly type of mind dysfunction that dictates thoughts and actions by working independently of the person's desires and decisions. It is neither.
Over two decades ago, the neurodiversity movement formed to normalize behavioral, emotional, and cognitive differences among people, and to eliminate the stigma of those who had been identified as mentally disordered. It was originally focused on de-pathologizing autism, but was later applied to many other mental disorder categories. However, despite this principled intention, the movement might inadvertently strengthen the stigma by conflating mental differences and mental disability.
The movement encourages the perspective that mental and behavioral diversity among individuals is ecologically valuable, and not a matter of pathological deviation from normal mental or bodily functioning. Yet, it simultaneously proposes that the neurodiverse, who are diagnosed with mental disorder, are impaired in ways that are disabling.
This critique has been made by autistic advocates, who argue that their differences do not need to be treated or medicalized, but instead that the neurotypical need to work to accept them as part of the diversity of society.
While I fully agree with the de-pathologizing of mental disorder, I strongly disagree that it is disabling. If the neurodiversity movement is one of trying to shift away from pathologizing people who are labeled mentally disordered in order to restore their dignity as valued members of society, then why would we want to continue using the limiting concept of mental disability that places into question their capacity to exercise mental and behavioral control?
Doing so without showing evidence of an incapacitating dysfunction in the individual would require such a broadening of the definition of disability that it would include the mental difficulty in doing something. This necessarily would lead down a very slippery slope and ironically make it impossible to distinguish between ability and disability as many things in life are mentally difficult to varying degrees. For instance, is mental disability involved when someone in the heat of passion kills another, or when a person agrees to comply with the demands of a gun-wielding attacker. Were they disabled and not able to choose differently? Less extreme examples are the mental difficulty in sticking to a diet or tolerating the fear of social ridicule when publicly speaking. In these situations, the person is not disabled. They are demonstrating their rationale for action.
A social model of disability has been offered to explain this no-pathology-but-still-disability idea. In short, this alternative to the medical model of disability identifies social impediments as the key disabling factor and not the person's impairments. So, with the social model, a blind person is not disabled because they can't see. They are disabled because of sight dependent traffic signals and other social structures that favor the sighted. Likewise, a depressed person is said to be disabled, not because of depression, but because of social structures that favor the non-depressed.
Notice, though, the social model still presupposes an impairment in the person, as does the medical model, but societal restrictions of the impairment are identified as the disabling factor, not the impairment itself. This perspective seeks to remove the negative connotation of the impairing issue and transfer it to the social obstacles.
This is a key element of the social model of disability. Something of an impairing nature in people, not just differences among them, is said to prevent them from getting along effectively in environments that favor unimpaired people. The impairment is present regardless of the environment, but accommodating environments remove the disability by rendering the impairment harmless.
But what is the impairment in the individual said to be mentally disordered? Unless we claim that one's experiences and cognitions impair them, and not just form their rationale for action, there are none. There are only rare instances where intense and abrupt emotional experiences have such stunning effects that they render reactions largely reflexive and nearly impossible to control in the moment. Absent this, though, one's beliefs, thoughts, and emotions do not dictate their reactions or decisions, they are the motivation for them.
Also, in contrast to physical impairments such as paralysis and blindness, it is hard to envision enabling accommodations that would aid people who are said to be mentally disordered. What things can't the person do in an unaccommodating environment, and how could we change the environment to enable them to do it? It is one thing to be respectful, compassionate, and understanding with all people, regardless of mental disorder designation. But it is quite another to claim they don't have the power to function because of an impairment that isn't being accommodated.
Campaigns to reduce the stigma of those labeled with mental disorder diagnoses might come close to an accommodation. However, it is important to note that the stigma is caused by the very act of labeling the person mentally disordered, impaired, and disabled in the first place.
Certainly, it is a serious problem when discrimination prevents people from accessing social resources, and it is important to rectify this flaw. But if discrimination alone merits the "disability" label, then should we also apply that to racial, ethnic, religious, gender-based, and sexuality-based forms of discrimination as well? Is one's race, ethnicity, religion, gender, and sexuality an impairment in the individual, to be "treated" or "accommodated." This is obviously a stretch of logic and extremely offensive.
How can we reject the idea of pathological mental functioning that needs to be medically corrected or treated, while simultaneously claiming disabled functioning because of an impairment that needs to be accommodated? If mental disorder is not a dysfunction in the individual, there can be no impairment or disability.
Nevertheless, mental disability has gained widespread recognition. The United Nations Convention on the Rights of Persons with Disabilities demands certain benefits for those diagnosed with mental disorder: respect for human dignity, autonomy, freedom to choose, and independence. The same types of provisions are contained in the Americans with Disabilities Act to ensure those claiming mental disability have governmental protection and access to special care. Similarly, there are several national and international organizations pursuing rights and justice for those identified as mentally disabled.
Now I realize it is a well-intentioned cause and there is practical and political value in using the existing disability concept and systems for people in distress. And I know that my critique is disadvantageous to those who depend on the system. Still, the problem I see is in identifying people as mentally impaired or disabled. That label is the very justification for the all-too-common contemptuous, paternalistic, and coercive treatment of them.
Further, in contrast to physical disabilities, we can't point to something in the individual that is impaired. This commonly gives the impression that the person's very essence is dysfunctional, leading to the popular moralizing and condescending ideas of character and personality flaws, and to the self-fulfilling prophecy of self-stigma, in which the person becomes certain that they don't have the abilities that others do.
In addition, the disability system can create a strong social and financial dependency that can conflict with the goal of recovery. So, those who use the system can pay a very high price.
In an ideal world, it would be far more humane to eliminate the concept of mental impairment and disability in official proclamations and social support systems, and merely include those labeled with mental disorder among all other non-labelled people in terms of securing widely recognized and indisputable human rights, as well as social and financial resources. It is possible to help people in distress without diagnosing them mentally disordered or designating them mentally disabled.
We can't take away the difficulties people face or the emotional pain they endure. But we can empower them by removing the falsehood that they are unable to think and act differently because of a disability.
I think this is the fatal flaw of the concept of mental disability, whether viewed with a medical or social model. In fighting for better rights, caring, and support for those labeled mentally disordered, the mental disability concept encourages the status quo of dealing with them as mentally defective members of society.
The neurodiversity movement is just replacing one bad idea with another. Both the disability and the pathology models rely on the idea of a deviation from normal, non-pathological (or non-impaired) functioning in the individual. They keep people stuck in the role of a person whose mental functioning and behaviors are impaired and, therefore, who do not have the ability to think for themselves or decide their course in life. In short, this disempowers them and devalues neurodiversity; the opposite of what the movement seeks.
Human diversity of mental experiences and behaviors can be valued without invoking impairment and disability. Let's find a different way to assist those struggling with life challenges without branding them with the identities of the disordered, dysfunctional, and disabled.
I realize this is an enormous challenge.
For the purposes of this essay, I am excluding the DSM categories that are physiological illnesses (e.g., substance withdrawal, vascular neurocognitive disorder – they are disabling) and those that describe innate cognitive limitations and interests (e.g., ADHD, autism spectrum disorder – performing to one's limits and pursuing interests can hardly be considered disordered). ↩
***
Mad in America hosts blogs by a diverse group of writers. These posts are designed to serve as a public forum for a discussion—broadly speaking—of psychiatry and its treatments. The opinions expressed are the writers' own.
***
Mad in America has made some changes to the commenting process. You no longer need to login or create an account on our site to comment. The only information needed is your name, email and comment text. Comments made with an account prior to this change will remain visible on the site.