Although the incidence and prevalence of so-called "mental disorders" have remained relatively stable, the global rise in psychiatric care has caused a growing burden for healthcare systems and societies. Last year, a group of interdisciplinary scholars led by Timo Beeker introduced the concept of psychiatrization as a conceptual framework for understanding the processes by which more and more individuals are diagnosed and treated as mentally ill, and psychiatric practices shape more and more areas of life.
In response to these scholars' call for transdisciplinary research on psychiatrization, new work by Sebastian von Peter explains how the Open Dialogue (OD) approach to mental healthcare can be used as a potential strategy to counter the wave of global psychiatrization.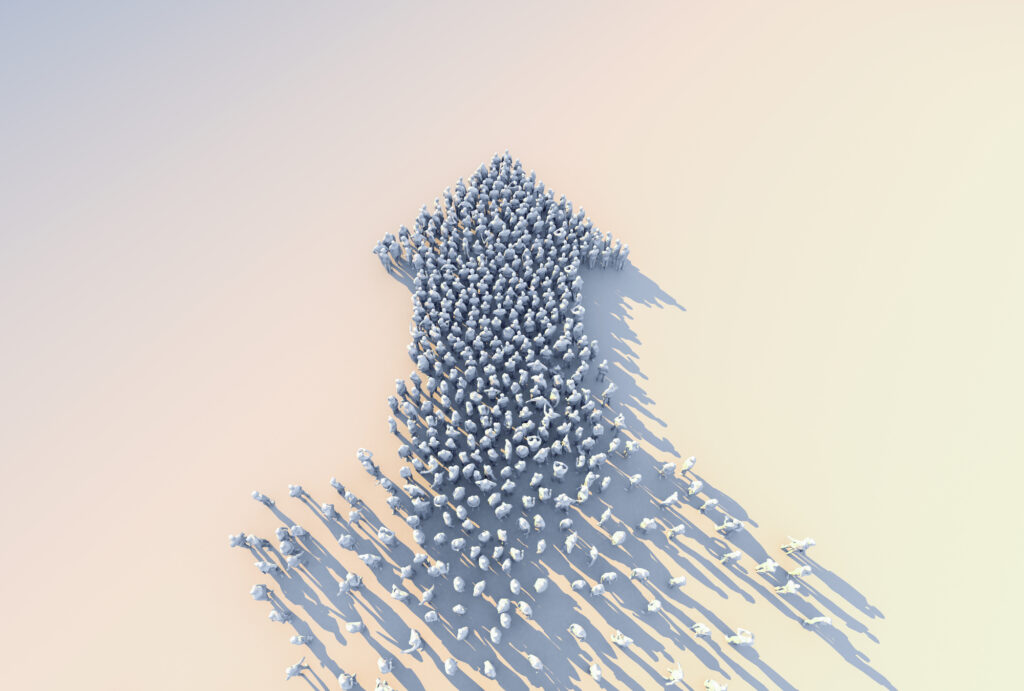 Psychiatrization has been highly criticized, notably as a tool of coloniality. The medicalization of everything from depression to loneliness has been well-documented, and its effects are potentially harmful to individuals, societies, and public healthcare.
These potential harms include overdiagnosis and overtreatment, undermining mental healthcare provision for the most severely ill, and "boosting medical interventions which incite individual coping with social problems, instead of encouraging long-term political solutions."
Developed in Finland, Open Dialogue (OD) is a multi-professional, continuous, needs- and outpatient-oriented model of psychiatric support for a crisis. Its methodology represents a shift from the psychiatric paradigm of searching for the "correct diagnosis" to a focus on meaning-making, common language, and including a network of different voices in the process of treatment.
"In [Open Dialogue], the social network and the user are involved in joint treatment planning and treatment engagement from the beginning and throughout the whole therapeutic process (sometimes for years if necessary)."
This approach draws upon the resources and creativity of the service user and their social network to make decisions and develop a course of action and treatment. This non-institutional, non-medicalized approach also harmonizes with current rights-based approaches to mental health treatment.
Based on several cohort studies conducted in the '90s and early 2000s, OD has proved effective for significantly reducing in-patient stays as well as reducing relapse rates over time. These studies also show the re-integration of up to 84% of service users into work and education and low and infrequent use of neuroleptic medication throughout OD treatment.
Overall, evidence from the cohort studies of OD treatment showed that "the treatment outcomes achieved in each case remained fairly stable over the entire period [of 13 years] or even increased over time." Thus, OD constitutes a promising approach to mental healthcare that honors services users' rights and does not increase medicalization, thus providing a promising potential counter to processes of psychiatrization worldwide.
Yet despite OD's promising track record, even this model of service provision could be appropriated by a psychiatrizing treatment system. The authors warn:
"This danger [of appropriation] is even more pertinent, as calls for more democratic, human rights-based, empowering or recovery-oriented psychosocial support systems seek to expand, yet often without the willingness or sufficient reflexivity to change customary routines."
The implementation of an OD approach to mental healthcare and its impact on de-psychiatrization will depend on how it is implemented in a context of care, support, and respect. Indeed, von Peter writes:
"OD can be considered as only one component to bring about the urgently needed changes in the mental healthcare system."
****
Von Peter, S., et al. (2021). Dialogue as a Response to the Psychiatrization of Society? Potentials of the Open Dialogue Approach. Frontiers in Sociology. (Link)