On December 8, 2021, my essay appeared on MIA ("When It Comes to Mental Health Problems, The Disability Framework Fails") arguing that mental disorder is not a disability, and that treating it as such is harmful. Over the ensuing weeks, many people responded with thought-provoking comments and concerns. I intended to reply to each of them in the comments section; however, given their number, complexity, and significance, I thought it deserved a follow-up essay.
I appreciate having this opportunity, as it furthers the discussion and it helps me flesh out my own ideas about this very important topic. I hope this "round 2" is responsive to the comments, clarifies my points, and clears up any confusion that may have existed. From the many comments posted, I distilled seven general themes of concern.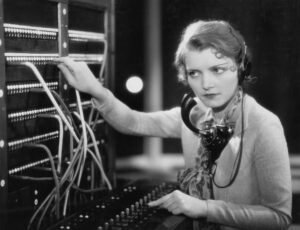 Professional vs. Patient
First, I want to caution against the well-known and perennially raised distinction between professional and "patient." It was implied in many of the comments to highlight the idea that mental health professionals like me can't understand mental disorder because we haven't been there, and thus we can't grasp how disabling it is. However, in fact, many mental health professionals themselves have been at the receiving end of mental health services. I was one who naively reached out for help several years ago, but fortunately I rejected the "treatment" at the beginning of my exposure to the system. Many other licensed professionals I know have also been in the position of psychiatric patient, with some suffering more harm than others.
Perhaps more important than being in the position of a psychiatric patient, an untold number of people, professionals included, suffer from the kind of problems in life that get diagnosed as mental disorder or mental illness without ever seeking professional help. As such, they are truly experts in mental disorder through personal experience, even though they have never felt the sting of psychiatric control.
Therefore, it is unhelpful to make this tenuous distinction between professional and patient. It leads to ad hominem attacks, distrust, and it distracts us from the very serious problems we see in the orthodox mental health industry that professional dissidents like me are trying to resolve. I suggest we abandon it.
Defining Suffering, Illness, and Disability
It is important to be clear in our definitions. If we don't agree on standard definitions, we cannot discuss the topic being defined and any attempts to reform the system based on these discussions are doomed to fail. If we tried, we'd be talking past each other as each of us would be talking about different things. If we are loose and fast with definitions, we necessarily wade into an intellectual quagmire that we cannot escape. Perhaps this is what causes so much disagreement, not only with the present MIA discussion, but also with the larger discussion in the public arena about mental disorder.
I'm not the absolute authority on definitions (and neither is Merriam-Webster or Oxford), so I can't put the matter to rest. But I can make suggestions. In my thinking, suffering is the subjective experience of distress. Illness is like suffering, but it also includes a dysfunction in the individual that is responsible for the distressing experience. Disability is the inability to do something because of how the dysfunction prevents it. If we use these definitions, all of us would be experts on suffering since everyone suffers and will always do so. However, we would be obligated to provide scientific evidence of the internal dysfunction before claiming illness and disability. Resorting to science this way is not haughty or fetishistic, as one commenter suggested.
Now I recognize that not all people hold these definitions. From the comments, it seems a few subscribed to the idea that the experience of suffering is synonymous with illness and disability. But that definition would be so all-inclusive that it would lose meaning. Since everyone suffers, everyone would have an illness and be disabled throughout their life. Mental disorder is very real, and I think we can all agree on that. The point of contention is whether it is caused by a dysfunction in the individual, or whether it is a natural and understandable, but problematic, response to difficult social contexts.
Psychiatric Iatrogenesis
Several comments implied that I had ignored the iatrogenically disabling nature of orthodox mental health treatment. I don't think I did, as I pointed out in the footnote of my December 8th essay:
"For the purposes of this essay, I am excluding the DSM categories that are physiological illnesses…."
My focus is on the problems that are diagnosed as mental disorders, but that do not have any underlying physiological dysfunction – the great majority of so-called mental patients. The effects of psychiatric drugs, ECT, and psychosurgery can be disabling. But they do not cause mental disorder or mental disability. These psychiatric interventions cause physiological dysfunctions in the individual that are experienced as mental symptoms (e.g., anhedonia, akathisia, memory loss). The same goes for people who are diagnosed mentally disordered, when in fact they are suffering from other types of physiological dysfunctions that have mental symptoms, such as hypothyroidism, urinary tract infections, and Lyme disease.
It is illogical to call these mental illnesses or disorders, even though they are formally listed in the DSM as such (e.g., depressive disorder due to another medical condition). It is equally illogical to call their effects mental disabilities. They are physiological illnesses that have mental symptoms, and they would be treated by professionals of those medical specialties involved (e.g., endocrinology, urology). If they reached certain thresholds, they would cause physiological disabilities. When we know lethargy is caused by hypothyroidism, we'd refer the person to an endocrinologist, not a psychiatrist.
Psychiatrists have an important role to play in this situation, but it is not to treat the condition. Their role is to consult in cases of claimed mental disorder to determine if an underlying physiological dysfunction in the individual is the culprit, and then to refer the patient to the appropriate medical specialist. Imagine how wide psychiatry's domain would be if any physiological condition with mental and behavioral symptoms was considered a mental disorder. Sadly, though, this is already the case.
Disabling Pain
Another concern was expressed in the physiological analogy of migraines, autoimmune conditions, and arthritis, suggesting that the experience of pain from these ailments is the essential disabling factor, not the ailment or dysfunction itself. My first reaction to this comment was that, while true, those things are the result of physiological dysfunctions and, therefore, are not necessarily germane to the idea of mental disability (see the preceding section). Still, this is an enticing idea, and I can see how the emotional pain of fear, shame, and despair associated with the problems diagnosed as mental disorders are thusly claimed to be disabling.
However, we are more specifically talking here about pain intensity, not just pain. There are many painful experiences, whether classified as physical or mental, that we tolerate and that do not prevent or dictate our actions. If they did, there would be an overabundance of disabled people. Fortunately, it is only when the pain reaches such a high level of intensity or abrupt onset that it overwhelms us to the point of reflexively responding with a total focus on reducing the pain, like the nociceptive withdrawal reflex. I agree that those moments of overwhelming emotional pain are literally disabling—we are not able to do otherwise at that moment because of the total and reflexive nature of the response. Yet, those moments are typically short-lived. In most situations, our reaction to emotional pain is not reflexive. We can tolerate it and continue to function, as is demonstrated in many examples.
In the December 8th essay, I used the extreme examples of a person who kills in the heat of passion and someone who complies with a gun-wielding attacker. These people obviously were experiencing emotional pain (rage and terror, respectively) that motivated their behaviors. But had they entered that brief but totally reflexive disabling state or were they able to inhibit their responses? I suppose we really can't answer that question since it depends on the specific situation and person. But we must admit there have been plenty of cases when people have in fact inhibited passionate homicidal urges and terrifyingly refused to cooperate with an attacker. Still, when murder and compliance do occur in these situations, we can compassionately understand how the emotional pain forms the rationale for action, even if the person did not enter that totally reflexive state and was disabled. This helps when judging them, either in a court of law or the court of public opinion.
It is important to note that the difference between physical pain and emotional pain is that physical pain is about dysfunction in the individual. Emotional pain is not.
Beliefs, Perspectives, Skills
One commenter suggested that mental disability occurs when people lack certain beliefs, perspectives, and skills. But is this a reasonable definition of mental disability? For example, are atheists disabled from attending church because they don't believe there is a God? Are Libertarians disabled from voting in favor of socialist laws because of their perspective on individual rights? Do we enable them by encouraging different beliefs and perspectives on life?
The same applies to beliefs and perspectives held by those who suffer from emotional distress. A person may believe they are worthless and, therefore, does not speak up assertively or demand better treatment from others. Still, they never lose the ability to do so, just like how the atheist can go to church despite contrary beliefs. Someone whose perspective is that technology and industrialization are the downfall of society and must be violently overthrown, can nonetheless choose not to carry out violent acts, just how the Libertarian can vote in favor of socialist principles despite a contrary perspective on politics.
Beliefs and perspectives form the rationale for action. They don't enable or disable them. Although very difficult to do, a person diagnosed with schizophrenia can inhibit speech and actions. Someone diagnosed with major depression can get out of bed. Those diagnosed with bipolar disorder can stop spending excessive amounts of money. Despite their beliefs and perspectives, they can act contrary to them. Certainly, they don't have the ability to just flip a switch and feel, believe, or perceive differently than they currently do. But there is nothing dysfunctional in them that is in charge. They are acting in accordance with their beliefs and perspectives, thus, their desires in the moments of action. Those beliefs and perspectives do not disable them or dictate their thoughts and actions.
Regarding the situation where a person lacks certain skills or knowledge, does this constitute a disability? If I don't know how to dance the Tango, is it reasonable to say that I am disabled? Of course, I am not able to dance the Tango without lessons, but is this what we're talking about as disability? What if I don't know that my phone is ringing in another room, do I lose the ability to answer it?
One's level of skill attainment or knowledge provides know-how and rationale, respectively, to perform certain functions. But I think it is a stretch to take this to mean they are mentally disabled without the skills and knowledge. The disability would be present if they were somehow not able to perform those functions even with the skills and knowledge. What kinds of skills and knowledge are lacking in people said to be mentally disordered? In my professional and personal experience, I've found that the great majority of us have the skills and knowledge to make changes in the way we live life, but we resist employing them because of the sheer difficulty and consequential suffering in doing so – no surprise there.
As with the issues above of definitions, iatrogenesis, and emotional pain, imagine the surplus of disabled people if we applied these criteria of beliefs, perspectives, skills, and knowledge to mental disability.
Misunderstanding My Views
I think I failed to explain my views fully and clearly, as some comments suggested a basic misunderstanding of them. One example was summed up in the claim that mine were "a lot of words for 'Just suck it up.'" Another responded with "it is not always a matter of 'just stopping.'" The minimizing term "just" is used in statements like these to imply that I think it is easy for people to change. But my view is the exact opposite—significant personal change is very hard and it takes persistence and a willingness to suffer through the inevitable consequences of changing. But this difficulty does not equal disability.
These and other comments also hint that I am morally judging people as lazy, wrong, or bad, and therefore are to be blamed for their predicaments. It is true that my perspective is consistent with the existential psychology concept of freedom and in this sense recognizes that all of us are responsible for experiencing our lives and making decisions about those experiences – it is something we cannot escape. Still, such a perspective does not involve the moralizing concept of blame or fault.
This is also an empowering perspective. It points out that no mental dysfunction in the individual stands in the way of change, even though we can fully understand one's actions, thoughts, decisions, and resistance to change.
Conflating Disability Accommodations and Compassion
There were some comments that implied I was advocating for the elimination of aid to people who are mentally suffering. I am not, and I emphasized this in the December 8th essay when I said:
"Human diversity of mental experiences and behaviors can be valued without invoking impairment and disability. Let's find a different way to assist those struggling with life challenges without branding them with the identities of the disordered, dysfunctional, and disabled."
I am simply pointing out what I think is a flaw in the current system of assistance. In my view, branding people mentally disabled (i.e., defective) not only lacks evidence and logic, but it also perpetuates the problem. It is the basic scaffolding that supports the harmful treatment of people so diagnosed and the denial of their basic human rights. They are mistakenly considered mentally defective and, thus, viewed incapable of exercising those mental faculties. This includes making appropriate choices for their own benefit and whether they need the "treatment" and "protection" of the mental health industry.
We can honor human rights and aid people who are suffering without resorting to disability as a reason. Can't we show compassion for people, help them to the extent that we can, and afford them basic human rights regardless of their specific situations? The conventional disability system seems to be the only route at present, and I am suggesting that we start looking for a different way to help people without tagging them mentally and behaviorally disabled.
I'll end this follow-up essay the way I ended the first one … I realize this is an enormous challenge.
***
Mad in America hosts blogs by a diverse group of writers. These posts are designed to serve as a public forum for a discussion—broadly speaking—of psychiatry and its treatments. The opinions expressed are the writers' own.
***
Mad in America has made some changes to the commenting process. You no longer need to login or create an account on our site to comment. The only information needed is your name, email and comment text. Comments made with an account prior to this change will remain visible on the site.