In a large study published in JAMA Neurology, researchers found that SSRIs are no better than a placebo for improving depression after a stroke.
The researchers write, "Patients with recent stroke should not be treated routinely with 20 mg daily of fluoxetine to prevent or treat clinically significant symptoms of depression during the first six months after the stroke."
The study was conducted by the Assessment of Fluoxetine in Stroke Recovery (AFFINITY) Trial Collaboration, and it was an analysis of the secondary outcome (depression). The primary outcome was functional recovery after a stroke. However, the study authors reported in their previous publication (in Lancet Neurology) that antidepressants did not improve that outcome either—and, in fact, that the drugs "increased the risk of falls, bone fractures, and epileptic seizures."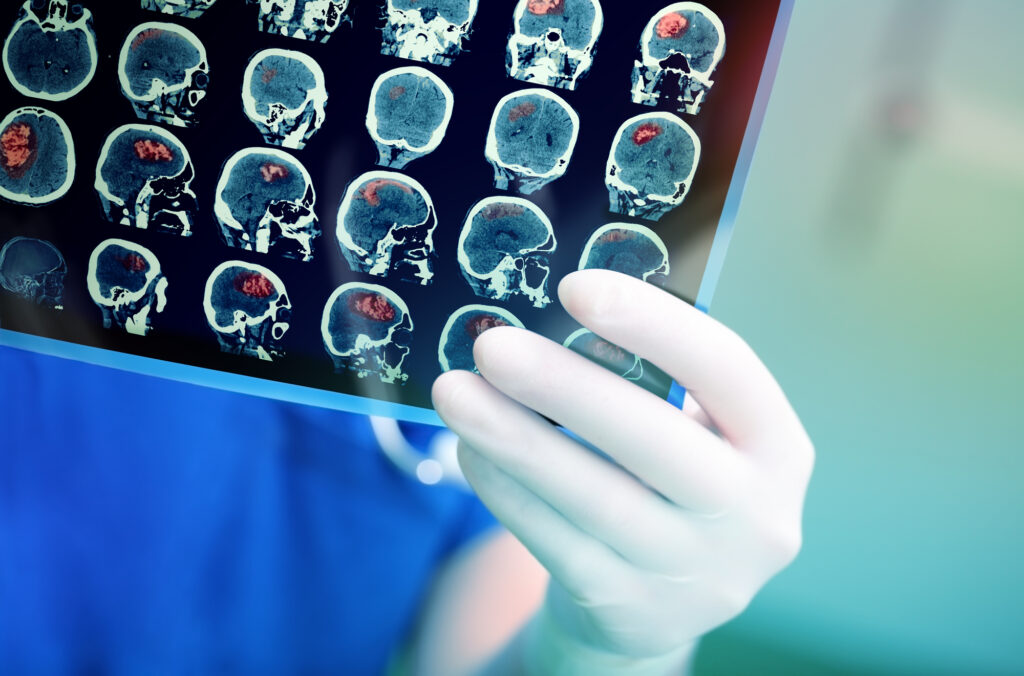 In the past decade, researchers have conducted large trials on whether antidepressants improve functional outcomes for people who have just had a stroke.  A small, preliminary trial in 2011 found that SSRIs could improve motor recovery after stroke, and researchers jumped on the bandwagon, conducting larger studies to attempt to pin down this effect.
Unfortunately, these larger, more rigorous studies failed to find an effect for the drugs and instead found that SSRIs were harmful, particularly increasing the risk of bone fractures.
However, some of these studies found an intriguing secondary effect—that antidepressant drugs might decrease the occurrence of depression in people who have just had a stroke.
Thus, in the AFFINITY trial, researchers included measures of depression outcomes. The current study focused on these outcomes, but the researchers found that SSRIs were no better than placebo:
"In this randomized, double-blind, placebo-controlled clinical trial of 1221 patients, the routine daily use of 20 mg of fluoxetine for 26 weeks did not reduce the proportion of those with a recent stroke who developed clinically significant symptoms of depression compared with placebo (20% vs. 21%)."
In an editorial accompanying the current article, Michael Hill and Sean Dukelow argue that, although the large, robust study found that SSRIs were no better than placebo at reducing depression after a stroke, "Selective serotonin uptake inhibitors continue to be a reasonable part of the treatment plan."
They write that poststroke depression is prevalent, affecting one-third of people who experience strokes—although the current study found that it was actually a bit rarer, at about one-fifth (20%) of those who have a stroke.
In the study, depression was measured using the PHQ-9, a measure which some researchers suggest overestimates depression prevalence. In the current study, however, clinicians handed out the diagnosis even more liberally: Many people who did not meet the criteria for depression on the PHQ-9 were actually given a diagnosis of depression by their doctor:
According to Hill and Dukelow, "The agreement between a PHQ-9 score of 9 or higher and a clinical diagnosis of depression (reported by 218 trial participants) was poor (κ = 0.19)."
They suggest that the PHQ-9 is actually underdiagnosing true cases of depression, writing that the doctor's clinical assessment is more reliable than the measure. However, they then also suggest that having a stroke is likely to lead to adjustment disorder, not major depression, "as patients go through a process of grieving, before adapting and compensating."
Based on that argument, it would seem that the diagnosis of depression is inappropriate—as the "symptoms" are better explained by a period of adjustment and even grief after the loss of functioning. Yet Hill and Dukelow don't attempt to resolve this apparent contradiction.
They do suggest, however, that resolving functional impairment should be the main focus and that this will likely reduce the occurrence of depression, writing:
"A positive intervention that results in improved neurologic outcomes in any domain (motor, speech, or kinesthetic) will no doubt also result in improved outcomes in affective mood domains."
****
Almeida, O. P., Hankey, G. J., Ford, A., Etherton-Beer, C., Flicker, L., Hackett, M., for the Assessment of Fluoxetine in Stroke Recovery (AFFINITY) Trial Collaboration. (2021). Depression outcomes among patients treated with fluoxetine for stroke recovery: The AFFINITY randomized clinical trial. JAMA Neurology, 78(9), 1072-1079. doi:10.1001/jamaneurol.2021.2418 (Link)
Hill, M. D., & Dukelow, S. P. (2021). Poststroke selective serotonin reuptake inhibitors—Do they work for anything? JAMA Neurology, 78(9), 1053-1054. (Link)