A new article, published in JAMA Psychiatry, examines how deaths of despair, such as suicide or alcohol/drug overdoses, and rising obesity contribute to increased mortality rates for adults in the United States. The authors use a neuroscientific and anthropological lens to understand why mortality rates are increasing in the US versus other wealthy nations, like Canada, Australia, and Japan, where mortality rates are decreasing.
They examine the protective factors, specifically communal support, such as access to affordable education and childcare, that is provided in these countries and recommend that the U.S. adopt these practices to decrease despair and reduce the mortality rate.
The authors, led by Dr. Peter Sterling of the Department of Neuroscience at the University of Pennsylvania, referencing the US National Academy of Sciences (NAS) reports of rising mortality, write:
"The NAS report repeats that despair '…is not a clinical diagnosis.' However, the question remains, on the contrary, how can despair not be a clinical diagnosis? Is it surprising that individuals blocked by cumulative insurmountable difficulties might conclude that suicide is the only way out or else prolonged self-annihilation by drugs or rich food? How could these behaviors be described other than as despair-related? In what way does the simple enumeration of these deaths not constitute a validated measure of despair?"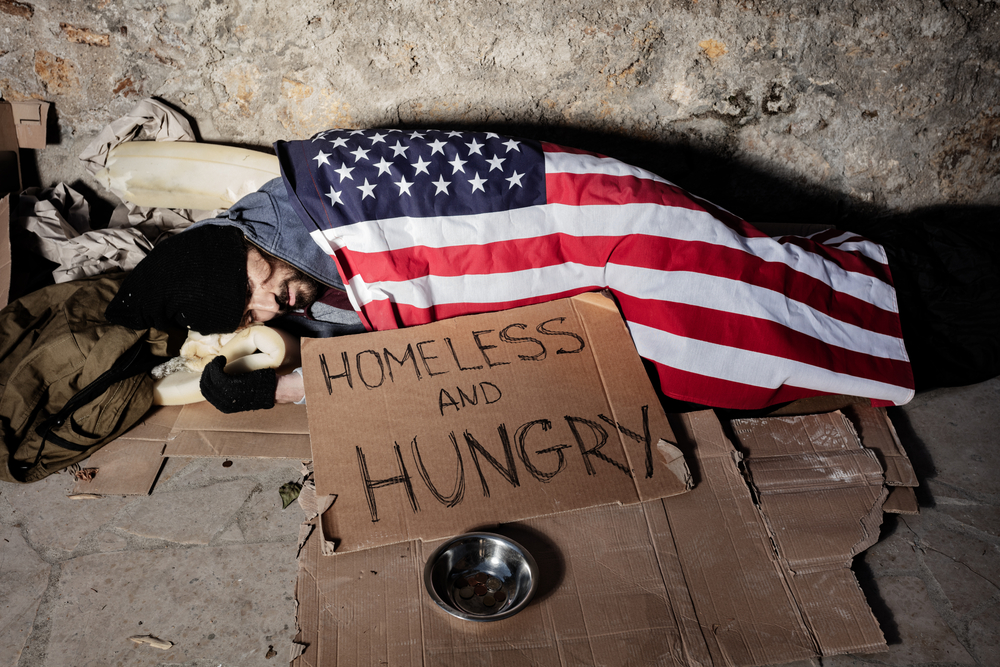 Life expectancy in the U.S. has declined since 2014, with white adults living in rural areas experiencing the largest increase in mortality rates compared to individuals of other backgrounds. Deaths of despair, such as suicide, drug poisoning with alcohol and other drugs, and tobacco use, are major contributors to increased mortality rates. Additionally, deaths related to health problems caused by obesity, such as metabolic and cardiac issues, also contribute to the decrease in life expectancy.
The authors highlight similarities between deaths of despair and deaths due to metabolic or cardiac issues, describing how obesity can be caused by overeating which contributes to hypertension, and Type 2 Diabetes, much like smoking can lead to heart disease.
They also compare overeating to substance addiction, as both result in a release of dopamine, which is a neurotransmitter in the brain that causes pleasurable feelings. Additionally, like deaths of despair, obesity is distributed across geographical, educational, and financial lines. When combined, deaths of despair and metabolic and cardiac deaths exceed deaths caused by cancer four times over.
Sterling and colleagues explore the cause of rising despair from an anthropological perspective, examining how the hunter-gatherer lifestyle depended on unpredictability (which can result in unexpected surges of dopamine), strong bonds, cooperation between family and the community-at-large, and high levels of exercise.
As a result of the active lifestyle that being a hunter-gatherer required, obesity levels and blood glucose levels were low; illnesses like type 2 diabetes, hypertension, and cardiovascular disease were largely non-existent.
Contrasting this lifestyle with modern, Western life, our lives are largely predictable in that generally speaking, we do not have to forage or hunt for food but can access it through a quick trip to the grocery store. We are also more isolated and therefore have less opportunity for collaboration and cooperation, resulting in less opportunity for dopamine pulses.
A consequence of this is that some individuals turn to drugs and alcohol as they provide large surges of dopamine, surges which decrease as the dopamine receptors in the brain adapt to higher levels, which in turn results in "addiction," which the authors describe as: "not a true disorder but rather a predictable consequence of losing a key condition for health."
Companies exploit the need for dopamine pulses for financial gain, such as through the promotion of opiates by pharmaceutical companies.
In addition to major differences in daily life, there have been significant changes across the lifespan when comparing the modern US lifestyle to our hunter-gatherer ancestors. For example, the family structure typically consisted of parents and grandparents working together to care for and teach children and young adolescents crucial survival and professional skills. In contrast, presently, in the US, the cost of childcare and post-secondary education is sky-rocketing and out of reach for those lacking financial resources and familial support.
Moreover, activities such as play, art, music, and literature were valued and made time for in hunter-gatherer societies. In the US, having the time to engage in these activities is considered a luxury. No US laws mandate vacation time, and federal holidays do not mandate payment. While some individuals are privileged enough to have jobs that provide paid time off, 13 million U.S. workers hold more than one job to survive, and 25% of U.S. workers in the private sector do not receive any paid time off. These individuals are the most stressed and have the lowest income, negatively impacting child development like slower brain growth.
How do we begin to address these issues in the US to allow for more support, which would reduce the mortality rate? The authors point to 16 industrialized, wealthy nations, including Japan, New Zealand, Canada, and Portugal, as holding potential answers.
They highlight how all 16 nations support prenatal and maternal care, including mandated maternal leave, which does not exist in the US. The 13 European nations included by the authors all provide access to affordable preschool and higher education. Public school education in these countries is funded at the national level as opposed to local property taxes, leading to fewer issues with school inequalities as are present in the US.
In addition, all 16 nations have affordable health care and mandate an average of 30 days of paid time off, allowing for a better balance between work and leisure time. The individuals in these nations benefit from the support provided, as research shows they are leaner, more energetic, and struggle less with addiction and suicide. Overall, investing in social services has improved health outcomes, including increasing life expectancy.
Sterling and colleagues recommend that the US adopt the policies of the 16 nations to provide prenatal care, maternal leave, affordable health care, preschool, affordable access to quality primary and post-secondary education, and paid time off, all of which would assist with reducing some of the stressors placed upon US families which in turn would benefit their overall physical and psychological health.
Research elsewhere has shown that providing social welfare, such as access to food, transportation, affordable medication, and housing, can save billions of dollars in health care costs.
They conclude by emphasizing that one of the major barriers to following through with their recommendations is medicalizing the causes of rising mortality, framing them as individualized disorders, like depression or substance addiction, rather than as societal issues. The authors caution that attempting to treat these issues with drugs will only cause further despair and argue that large-scale changes need to be made to address rising despair in the US adequately.
****
Sterling, P., & Platt, M. L. (2022). Why deaths of despair are increasing in the US and not other industrial nations –Insights from neuroscience and anthropology. JAMA Psychiatry. DOI: 10.1001/jamapsychiatry.2021.4209 (Link)