Reflecting a growing awareness of the harms involved in coercive mental health treatment, the Council of Europe has released a report of "good practices" for member states designed to promote voluntary measures in the provision of mental health treatment. The report draws on research and advocacy from NGOs, human rights institutions, and other advocates.
"There is growing evidence for the success of measures to reduce and prevent coercion in mental health settings and crisis support services. This evidence suggests that many assumptions about the appropriateness and 'necessity' of coercion held by many governments, professionals, and communities need to be re-visited."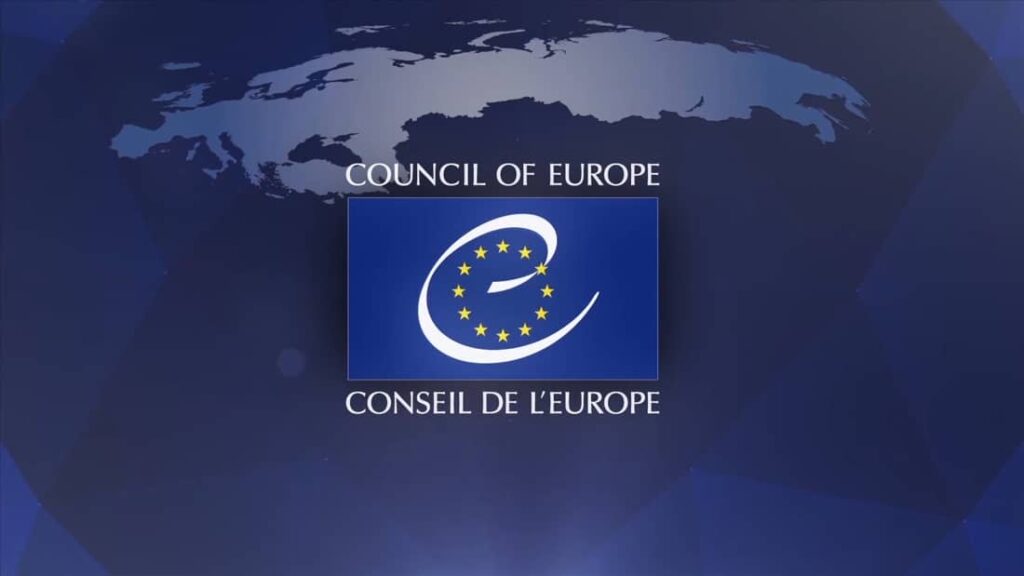 Coercive treatments such as involuntary hospitalization have long been negatively characterized as a pathway to care for persons experiencing mental health challenges, especially youth. Involuntary hospitalization during adolescence may increase the risk of suicide and reinforce the risk of acquiring and developing complications related to COVID-19. Such treatments may also "trigger or reinforce stigma apprehension, diminish trust in providers, detrimentally impact self-worth and other aspects of emerging identity, and disrupt peer and school relationships."
In the U.S., Black and minority youth are more likely to be subject to forced treatment or hospitalization. In addition, recent research has found a significant combination of medical and legal coercive treatment of Black people, suggesting an interaction of psychiatry and law that is especially problematic for Black people experiencing psychosis.
The Council Report identifies four areas of good practice for promoting voluntary treatment: hospital-based initiatives, community-based initiatives, hybrid approaches to policy and programming, and other initiatives toward the reduction of coercion. According to the Council:
"The practices may directly aim to reduce, prevent, or even eliminate coercive practices in mental health settings, and others will indirectly result in similar outcomes by advancing the general aim to promote voluntary mental health care and support."
Hospital-Based Initiatives: This section includes case studies from around the world of programs designed to reduce seclusion, coercion, and restraint of psychiatric patients, using non-hierarchical techniques such as Open Dialogue and "Open Door Policies," – meaning that wards adopt a policy of maintaining open unlocked doors.
Community-Based Initiatives: this section identifies initiatives from multiple countries that use non-coercive alternatives to providing care, including respite houses, peer support groups, and crisis interventions designed to activate and reactivate local support networks.
Hybrid Approaches: this section of the Report lists examples from countries such as Italy, Norway, Sweden, and the Netherlands of policies and procedures designed to reduce and eliminate coercion, such as open-door policies in psychiatric wards, efforts to deinstitutionalize mental healthcare, "patient-led action plans" to appeal coercive treatment orders, and to provide "focused interventions" for persons experiencing crises (rather than forced treatment).
Other Initiatives: the final best practice area identified in the Report lists three research-based initiatives to reduce coercion: peer support, advance planning for crises, and training in non-coercive intervention. Formal peer support, for example, allows former or current service users to take on a professional role in services.
"[Peer support is] associated with numerous improvements on numerous issues that can impact the lives of persons with mental health conditions and psychosocial disabilities."
Taken together, these four practice areas fulfill the Council's aim, set out in its Strategic Action Plan, to "assist Member States [by developing] a compendium of good practices to promote voluntary measures in mental healthcare, both at a preventive level and in situations of crisis, by focusing on examples in member States." Accordingly, in summarizing the Report's findings, the Council concludes:
"Many contemporary coercive measures are not 'necessary' if there is an investment in alternative practices and an explicit commitment to reduction, prevention, and elimination initiatives. There is a compelling legal and moral case for mandating the introduction of such practices and providing accountability measures to ensure a broader transition to rights-based and recovery-oriented systems."
****
Council of Europe (2022). Compendium Report: Good practices in the Council of Europe to promote Voluntary Measures in Mental Health Services. (Link)