An article published in the International Review of Psychiatry offers a comprehensive review of the current state of human rights in mental healthcare across the globe.
The article is authored by some of the world's leaders in global mental health: Artin A. Mahdanian of Johns Hopkins, Marc Laporta of McGill's Douglas Research Center, Nathalie Drew Bold and Michelle Funk of the World Health Organization, and Dainius Pūras, the former United Nations Special Rapporteur on the Right to Health.
While there is an academic discussion emerging on human rights in mental health, there remains work to be done to make rights-based approaches central to the global delivery of mental healthcare rather than merely an alternative.
"The relationship between mental health and human rights is complex and bidirectional. On the one hand, human rights violations can themselves negatively impact mental health, while protecting human rights can buttress or even improve mental health outcomes. The presence of a mental health condition is more likely to place an individual at risk for human rights abuses, and people with mental health conditions are often at higher risk of human rights violations like discrimination, stigma, and coercive measures than the general population," the authors write.
"From the perspective of recovery-oriented care, which focuses on  mental and physical health beyond symptomatic treatment, and integration of human rights principles into mental health policy and law can promote autonomy, physical integrity, confidentiality and privacy, self-determination, legal capacity, liberty and security of a person."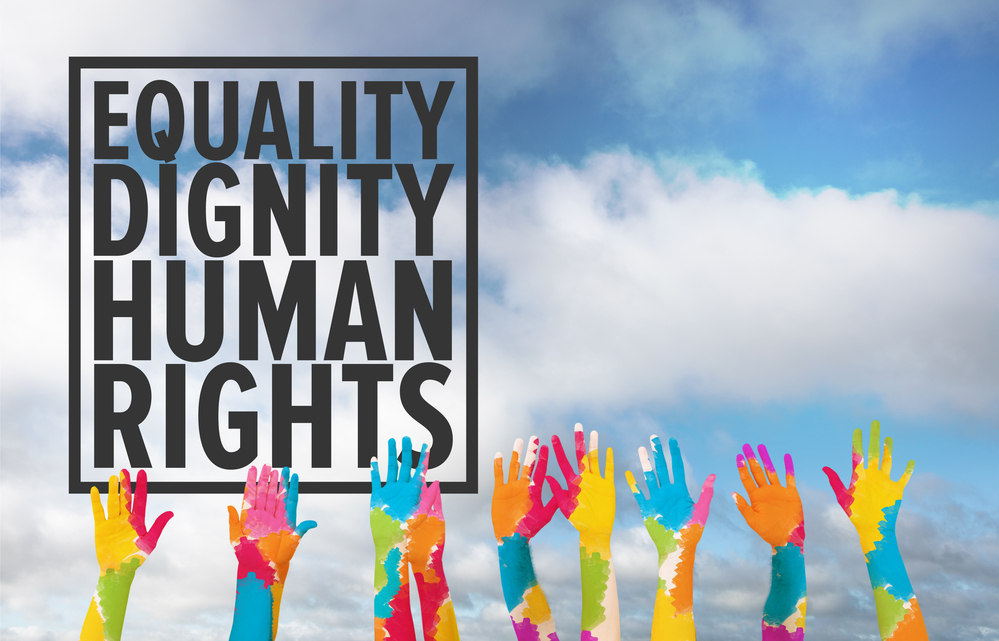 The international initiatives and conventions established by the United Nations and the World Health Organization are at the cornerstone of human rights and mental healthcare, most notably the Convention on the Rights of Persons with Disabilities (CRPD) and the WHO QualityRights Initiative. The article's authors sought to understand if their recent push to integrate a rights-based understanding of local and global mental healthcare systems has been successful in recently published literature.
The authors combed through and sought to identify articles that directly relate human rights issues to mental healthcare services. Using keywords like "human rights," "rights-based approach," "CRPD," and "QualityRights" in conjunction with "mental health," "psychiatry," or "psychiatric," the authors initially found 608 articles available across multiple academic search engines. However, after excluding the duplicates and carefully reviewing titles and abstracts for relevancy, only 26 articles remained.
However, the existence of these 26 articles does reveal, as the authors note, that a growing number of practitioners and rights advocates from around the world are becoming aware and interested in human rights and mental healthcare and are thus writing more about it—integrating these perspectives into the mainstream understandings of mental illness.
The authors categorized each article they found into one of three themes.
Tools to assess compliance with human rights in mental health services.
Measurements to understand how stigma toward individuals is detrimental to ethical and efficient healthcare delivery have been developed and modified over the years to better document and understand adherence to global standards in ethical care delivery. Other tools have been created to better assess and understand how closely varying mental healthcare legislations comply with human rights norms.
Current status of human rights in mental health service delivery.
The growing awareness was also made clear through the articles and research that the authors found that documented both the violations and the achievements in rights-based mental healthcare across the globe and how challenging it is to deliver rights-based care in low-resource settings such as prisons and developing nations in the majority world. Although these articles were few and far between, they illustrate the significant gap between the current policies guidelines and facilities' abilities to meet them.
Coercive measures in psychiatry and human rights.
Most articles note that the most prevalent rights violations issue in most healthcare settings was involuntary commitments and coercive measures. Typically justified as a kind of "protection" for "patients," the literature review revealed that rarely, if ever, does the general population question involuntary and coercive treatment.
"Although these provisions are meant to protect people with mental health conditions and psychosocial disabilities from causing harm to themselves and others, many people, including service-user advocates, raise valid concerns that substitute decision-making can be considered and is often experienced as abuse and can potentially lead to a range of other abuses including but not limited to the misuse of psychiatric methods for political suppressions, sexual and physical abuse of mental health service users."
At the end of the paper, the authors contend that "the already existing biopsychosocial model used to formulate the etiology of and treatment plans for mental health conditions should be enriched by fully integrating human rights into the model."
"This will structure our understanding that all people with mental health conditions and psychosocial disabilities are rights holders and serve policymakers in actively promoting services permitting the complete realization of their rights. Human rights need to be entirely incorporated into mental health treatments, care, and approaches (a bio-psycho-socio-rights formulation)."
****
Mahdanian, A. A., Laporta, M., Drew Bold, N., Funk, M., & Puras, D. (2022). Human rights in mental healthcare; A review of the current global situation. International Review of    Psychiatry, 1-13. (Link)