I was inducted into the psychiatric system at age 11, when my suicidal depression was first identified by my mother, following my parents' separation when my father left the house. As a minor, I did not give consent when I was placed in therapy. I worked with a social worker in a private practice, got diagnosed with clinical depression, and then… I just remember talking a lot. About everything that was going on inside of me, using my supposedly immature child-tween brain, using language to describe my pain. There was no play therapy.
I learned the art of brain-dumping to the therapist in a "big brother" kind of way. That was the expectation: tell the therapist everything that goes on inside of your brain, all the misery that you're experiencing in school with having no friends, how you're a loser, and how you're glad that your dad isn't yelling at you anymore. But I never got any answers that helped me get any friends. Even as an 11-year-old, this frustrated me. I wanted therapy to work, so each time I went to session I would talk and talk and talk. And the therapist never had answers.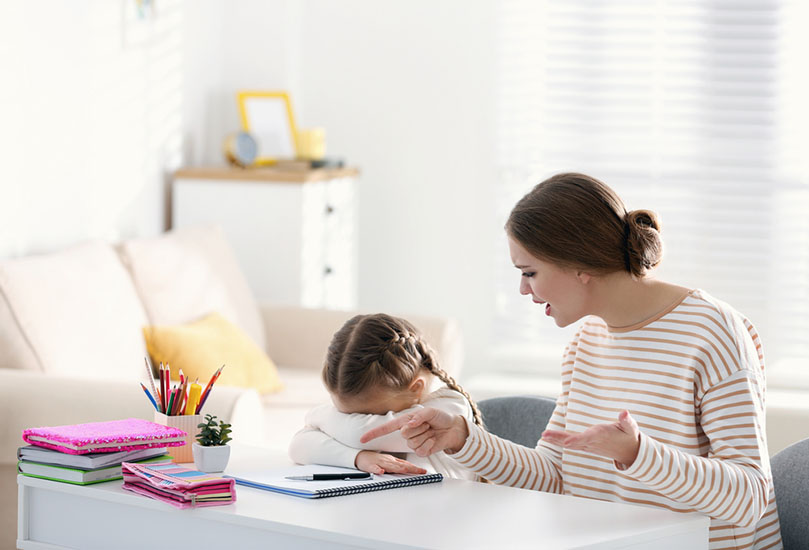 I remember the one conversation that has stuck with me for many years, encapsulating my frustrating experience.
"Are you thirsty?"
"Yeah."
She took a glass and filled it halfway with water. Before handing it to me, she asked:
"Is the glass half full or half empty?"
I don't recall what I answered.
"Drink it."
I did. I was genuinely thirsty.
"Tastes good, right?"
It was a useful metaphor she constructed, perhaps a way to explain the power of positive thinking in a visual way, maybe something a child would understand. She probably heard of this technique somewhere in some book, or maybe at some professional training.
I now reflect on this memory with a new viewpoint: now I am an LMSW therapist, licensed in New York state.
Using the glass half full/half empty metaphor to emphasize the importance of positive thinking over negative thinking reminds me of cognitive behavioral therapy. CBT is based on the idea that feelings and behaviors are influenced by thoughts. And if you can change the thoughts, you can resolve negative self-talk and self-sabotaging behaviors, which improves a person's mental health overall.
Many therapists (including myself) use CBT techniques without formal training in the practice. There is the option to study it formally, leading to certification, from such places as the Beck Institute and the Academy of Cognitive and Behavioral Therapies. When CBT is offered to a client in its official format, there are homework assignments to complete, and the entire curriculum lasts anywhere between six to 22 weeks. Sessions can be tailored a client's specific needs based on their diagnosis and experience, whether that includes anxiety, PTSD, depression, history of trauma, substance use, etc.
My own introduction to CBT was quite desperate, grounded in pure lived experience of using it myself. In January 2013, I was an inpatient at Zucker Hillside Hospital in Glen Oaks, New York, already hospitalized for two months. I was failing to thrive, and had been living on the unit longer than all of the other patients there. Due to my extensive history with schizoaffective disorder, doctors filed for me to go to a long-term state facility, which would have been Creedmoor Psychiatric Center in Queens Village.
This was a dismal fate I needed to prevent, yet my resources were limited. Locked in a unit, I only had access to whatever medications I was being prescribed, as well as daily group therapy sessions. I had no access to a computer or the internet, where I could have connected with others outside of the facility for peer support, or done research on coping strategies that would have helped me.
In one group therapy session, a facilitator mentioned CBT. I was hungry to know more. After the group, I asked her about it, and later that day she gave me some printouts: A couple of articles about what CBT is, how it works, also several copies of a "thought record" worksheet. Her instructions: every time I had an uncomfortable thought or feeling, I was to write it down on the worksheet, which contained a series of questions to answer, which would allow me to process and better understand the reasonings behind my unpleasant thoughts.
This was all voluntary… I wanted to get out of the hospital! I had nothing better to do, and I certainly had overwhelming internal feelings that I didn't know how to manage. At the time, written CBT homework genuinely helped me feel more in control and empowered. It was also synchronous with my way of processing already: I maintain a lifestyle of journaling, and write nonstop especially when living in hospitals. I did that CBT homework as if my life depended on it, because it literally did. I was discharged one month later, and escaped Creedmoor.
I can proudly say that my introduction to CBT was through lived experience, the peer way. I didn't study it in a textbook, or attend or a class with other professionals discussing it as an abstract theory. I used it myself, to my health's benefit, thus I have learned the essentials of it. This has proved beneficial for my clinical work. Over the past year, while working as a telehealth therapist with clients, I have now used CBT concepts in my work, both as topics for conversations, and also using various worksheets to initiate introspection and encourage self-empowerment.
Unfortunately, I do have criticisms of the approach. CBT attempts to improve a person's wellbeing by training one to question automatic negative thoughts. However, there are times when such negative thoughts are valid, justified, realistic, and in need of being honored. I recall working in supported housing for TSINY in Queens, NYC, from 2014 to 2020. Many of my clients were BIPOC, everyone had mental health disabilities, most had co-occurring mild developmental disabilities, most came from impoverished backgrounds and were completely cut off from their own families, and everyone was financially poor.
CBT requires that a client enjoy a certain amount of socioeconomic privilege and financial stability in order to actually be effective. It would be heartless and unethical for me to tell my clients, "just think positive, no need to worry." Would it really be beneficial to stop that "paranoid" judgment of looking over your shoulder, to make sure you don't get jumped? I myself got punched in the face while riding the NYC subway with a client in 2019. Right. It's all in your head anyway. (I speak facetiously here.)
Maybe this isn't exactly CBT as the theory describes it. But therapists rarely practice according to the theory in real life. It seems most therapists have half-understood the theory, and many who attempt to use aspects of CBT have not studied it formally. Some desperately reach for worksheets when they run out of empathy or "coping strategies" to teach, and they use the language of CBT without having an underlying understanding of it. Admittedly, clinicians are also pressured to use aspects of CBT as an "evidence-based practice." Unfortunately, this all can lead to the undermining and gaslighting of clients.
Although I use CBT now as a therapist, I never considered using it when I worked as a peer specialist. I saw the peer way of empathy as something completely different. In peer work, I challenged myself to regard people respectfully, also giving them the space to feel grief and pain without throwing band-aid solutions at them. If I were to challenge their negative thinking by simply advising, "think positive," this creates a power imbalance, and this naïvely diminishes the reality of the discrimination they face, even from their own families. It also is not trauma-informed: it disregards the life lessons they have learned from their past trauma. I myself have sustained trauma due to extreme child abuse in early childhood.
In CBT's defense, its proponents clearly describe the method as one which addresses present functioning, not a psychodynamic method that explores the past. As a therapist, I do feel that it is something that is offered best on a voluntary basis, and a dynamic subject for conversation. But in my opinion, the therapist must have flexibility and awareness to also move away from CBT-like interventions, when it is not helpful or appropriate to the client.
I now recall my childhood therapy sessions with skepticism. At every session, I described my adverse experiences in vivid detail.
"I have no friends, everyone at school hates me, I'm ugly, I want to die."
The therapist continually advised that I think positively. Naïve advice! She didn't see that I looked different from my classmates due to my mixed-raced ethnicity. I was continually bullied for my poorly groomed hair and unfashionable clothing that made me look like a boy, problems that were not my fault. My White Catholic family were the ones who purchased my clothes, forced me to get haircuts against my will, combed out my Desi curly hair. The therapist knew nothing of my parents' Green Card marriage and neglect towards me, as they brought Nepali immigrants to live in the home with us, people who never spoke to me or acknowledged my presence. I couldn't explain that grievance as a child.
My therapist's attempt at having me "think positively," using CBT, demonstrated her complete lack of shrewdness in getting underneath the surface of my complaints. Sure, I was clothed and didn't appear abused. But it is not something to visually see: my mother and her parents were White Catholic folks who upheld conservative politics secretly while living in a Blue state. My grandparents especially had insular anti-feminist values, and encouraged within me an attitude of isolation and caution. "We don't talk to strangers, we stick to ourselves. Don't run, you might fall. Don't swim, you might drown." I was groomed to not trust anyone, but merely to be obedient and learn to play by myself, under watchful eyes. I had no social skills.
This attitude still today limits me. It is deeply embedded in my subconscious, my body, my intuition, censored my innate ability to trust others. I brought this with me to therapy sessions, and my problem was not at all identified. My mother was never involved in therapy, she just drove me there, dropped me off, I talked to the therapist by myself, and then she picked me up when it was over. Absolutely nothing was accomplished.
I think now of that "glass half-empty or full" metaphor that the therapist used in my session, giving me a half-filled glass of water… she asked if I was thirsty, I said I was. Why didn't she fill the glass all the way to the top then, so that I would benefit from a full glass of water?
Perhaps there was a lack of empathy? I realize: a therapist has to respond dynamically to a client, not simply being on autopilot with observations and applying theories. This is the realm where errors are made, where people receive unethical treatment. A hasty frame of mind that a provider assumes, when they mindlessly write a prescription that is of the wrong dosage. The result of lack of expertise, where a therapist's knowledge of modalities is limited, where they use the same approach with all clients.
I understand this was 1996, and the field has evolved since then. But such clinician errors still abound, and we must be vigilant to identify them. Clients must have the savvy to avoid this type of treatment, and clinicians who wield power must complete continuing education throughout their career, pushing their own level of comfort in learning new approaches that keep up with current times and political trends. This way, their services can be informed and responsive.
***
Mad in America hosts blogs by a diverse group of writers. These posts are designed to serve as a public forum for a discussion—broadly speaking—of psychiatry and its treatments. The opinions expressed are the writers' own.
***
Mad in America has made some changes to the commenting process. You no longer need to login or create an account on our site to comment. The only information needed is your name, email and comment text. Comments made with an account prior to this change will remain visible on the site.