Recently, I published "A new paradigm for testing psychiatric drugs is needed" on this website. I explain why the paradigm for testing psychiatric drugs, the double-blind, placebo-controlled trial, has failed and has resulted in harm for the patients. I suggested a new paradigm where trials only include treatment-naïve patients in order to avoid withdrawal effects in the control group; have psychotherapy as comparator; have patient-relevant outcomes; don't use rating scales to measure the effect; focus on drug harms; have a follow-up of several years; are planned and conducted by people with no conflicts of interest; and provide easy access to anonymised raw data.
My article is highly relevant and it is also evidence-based. It should therefore have been easy to get it published in a medical journal. But all my attempts failed. The article was so threatening to the whole edifice of psychiatry that the peer reviewers and editors did what they could to kill it.
What I encountered should be exposed because it is a story about how psychiatry protects itself while the patients continue to be harmed. At the inaugural symposium for my Institute for Scientific Freedom in 2019, Robert Whitaker spoke about scientific censorship in psychiatry. He focused on two topics of great importance for public health: Do antidepressants worsen long-term outcomes? What do we know about post-SSRI sexual dysfunction? None of 13 and 14 pivotal studies, respectively, about these subjects had been published in the top five psychiatric journals, which did not even appear to have discussed the issues.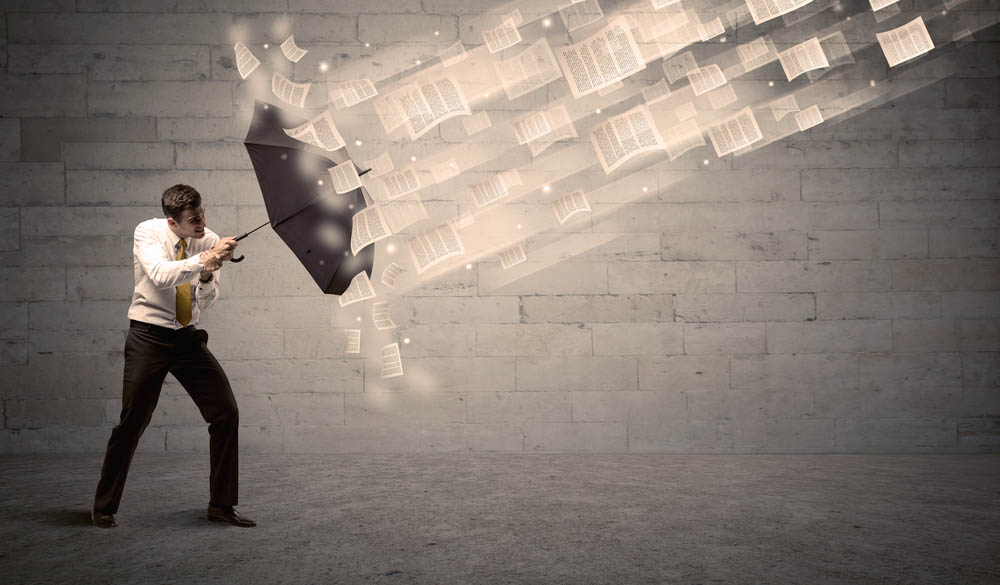 I first submitted the paper to BMJ. They rejected it saying that I had already raised many of the points in an earlier article in BMJ. Not really. That article was only 1.3 pages long and it was about something else: "Does long term use of psychiatric drugs cause more harm than good?" Sure, I did briefly mention the problem with withdrawal effects, lack of blinding because of the drugs' harms, and that the measured effects of depression pills and neuroleptics are so small that they are not clinically relevant.
I then tried British Journal of Psychiatry. It took four months before I got a brief reply. My paper had not even been sent out for peer review. The editor wrote that they had assessed the article for "impact on practice and suitability for the Journal readership" and had found that my paper was inappropriate after having carefully considered it. He had discussed it with editorial colleagues to see "if it might be suited to another format within the Journal" but it wasn't. Well, I understand that. The editor did not become an editor to undermine his own specialty.
I thought I might have more luck with psychologists, who would not need to defend psychiatric drugs, and submitted the paper to Psychological Medicine.
How wrong I was. Psychologists are not supposed to be experts on psychiatric drugs, and I am pretty sure that the peer reviewers were psychiatrists, but I cannot know, since, in medical publishing, the hangman is anonymous. The editor wrote that the peer reviewers "were extremely critical and all three gave clear recommendations against publication. Given the level of criticism expressed this paper does not reach the threshold where we might reconsider a revised version."
Were the peer reviewers extremely critical or just extremely hostile because I threatened the entire basis for drug-focused psychiatry?
Peer review comments from Psychological Medicine
I have great respect for the Indian Journal of Medical Ethics and have published several articles there. I therefore submitted the paper to them and attached the peer reviews from Psychological Medicine. I wrote in my submission letter (we were two authors back then; the other one lost interest along the way):
We hope your journal will publish our paper, including the peer reviews we received from Psychological Medicine. These peer reviews are among the worst I have ever seen. They are very revealing, not about us, but about those who wrote them and the guild interests they represent.
Our claims are said to be "blatantly wrong and misleading," which none of them are and the reviewer does not provide a single example. This is abusive, under the guise of anonymity.
"They consistently fail to support their case by correctly describing the relevant literature; citing highly polemic, semi-scientific books by authors such as Whittaker [sic], Breggin, and Goetzsche [sic], without further reference to were [sic] in these books one is to look to be convinced, might be good enough for a posting on a scientology web site." We already have close to 80 references and when we cite these books on a few occasions it is because there are numerous original references in the books that substantiate what we say.
"Referring to a small number of cherry-picked studies, without mentioning pivotal studies less in line with the authors' stance, is not how to write a scientific debate article or review." We quote many convincing systematic reviews and do not cherry-pick anything. We have experienced on many occasions that what psychiatrists call "pivotal studies", usually means seriously flawed studies that tell the psychiatrists what they want to hear but which has been disproved in much better research.
"The review is a broad condemnation of study trial methods which seems poorly informed." Not only we, but numerous other academics have pointed out the serious flaws in the RCTs that we also point out."
There are a number of limitations of clinical trial methods that could be discussed in a constructive way such as the ability to preserve blinding and problems with rating instruments, but the authors use these to condemn 60 years of trials that have actually identified effective treatments." This is precisely what the trials have NOT done, which we show by quoting systematic reviews. The reviewer displays wishful thinking that contrasts with the most reliable evidence.
"The author's various and multitudinous arguments are readily countered or at least questioned by any open-minded person. For example, drug treatment is often tested in people not switched from other drug treatments (e.g. first episode depression of psychosis)." Totally wrong. We just had a paper accepted that shows that there is only one such trial in the whole world, from China, and it is very likely fraudulent! [Our paper is: Danborg PB, Gøtzsche PC. Benefits and harms of antipsychotic drugs in drug-naïve patients with psychosis: A systematic review. Int J Risk Saf Med. 2019;30:193-201.]
"Cognition is not usually worsened by drug treatment but made better." This is not true. Cognition is worsened, which is what the RCTs tell us.
"The citing of 'Sharma T' adds not to the author's polemic but detracts from it, given that person's status with the UK GMC." This is not the Tarang Sharma that has worked with us in Denmark. She lives in Denmark and has never had an issue with the UK GMC. She is not even a doctor and therefore cannot possibly have had anything to do with the UK General Medical Council. It must be another person. We found a doctor Tonmoy Sharma mentioned in a case from 2008 http://www.circare.org/pd/sharma_20080330.pdf that concluded: "This means that your registration will be suspended from today." Sharma seems to be a very common name in India.
One peer reviewer noted that "In my view, this paper is beyond repair" and another one wrote:  "Overall – too much of a rant and not nearly enough of a thoughtful discussion."
The peer reviewers gave themselves a free ride, as their comments were derogatory and did not point out a single error in the paper. This is typical for people who do not like the message and therefore try to shoot the messenger. Several of the comments amounted to what philosopher Harry Franklin in his booklet "On bullshit" would have called bullshit, which he considers short of lying.
Indian Journal of Medical Ethics
I received five peer reviews from the journal, responded to them, revised the paper accordingly, and wrote to the editor:
"As you can see, some of the peer review comments were inappropriate and were either irrelevant or criticised issues we had described in much detail with appropriate references, in a misguided attempt to protect the guild interests of psychiatry. Some journals reject papers solely based on peer review comments. I am confident that your journal would never do this but that one of your editors will read our paper and make up his/her own mind."
Here follows an excerpt of the peer review comments with my replies.
"My main problem with this article is the writing style which is very difficult to follow." We have gone through our paper carefully once again but did not find anything that might be difficult to understand. Perhaps the reviewer's difficulties are related to the fact that we explain that the current routine paradigmatic thinking is wrong. We will leave it to the editor to decide upon and to guide us if anything is unclear.
"The statement 'Sixty years of psychiatric drug trials have been largely wasted and have resulted in tremendous harm for the patients' in the abstract can't be justified as there are many landmark trials in psychiatry that have shaped the clinical practice."     We have carefully described the evidence that leads to our justified conclusion, with numerous references. We cannot comment on the so-called landmark studies, as the reviewer gives no examples, but we and others have looked at many of them, and they were all flawed. Our analyses of these pivotal trials have been published in many articles and books.
"There seems to be something of a category error in this paper. The trials discussed here were not designed to inform clinical practice – they are assay systems designed to tick a regulatory box and gain marketing approval." This is not correct. Meta-analyses of the placebo-controlled trials is exactly what informs practice, e.g. in every guideline we have seen.
"Oversimplification of facts, or failure to recognize the enormous heterogeneity in study designs and the diversity of mental health conditions and drug treatments. I have highlighted some of these statements in the text." We have not seen these highlights and can therefore not respond to them … We have not oversimplified the issues. What we describe is true for placebo-controlled RCTs in psychiatry, and does not depend on the disorder or drugs. We explain this, with references, in several places.
"This mixing of different strands comes out most clearly in the references – where there are perhaps no more than 6-8 that have anything to do with trials per se or are written by people with experience of trial design. Over three quarters of the references are from a particular ideological point of view that has little to do with the adequacy of clinical trials." Our references have nothing to do with "ideologies" and are highly relevant for our paper. Almost all of them contain original research results.
"The manuscript contains some controversial statements regarding psychiatric drug trials and role of psychiatric drugs in brain function." See our comments below.
"The statement 'It has never been shown in reliable research that patients become ill because they have a chemical imbalance in the brain' is wrong as there are multiple studies mentioning the role of dopaminergic and serotonergic imbalance in psychiatric disorders." The reviewer is not correct, and we give several references that show this. The myth about a chemical imbalance being the cause of psychiatric disorders has been abandoned, as there are no reliable studies in its support. Here are a few statements, with additional references (Hyman was previously Director of the US National Institute of Mental Health):
1. Serotonin Theory of Depression
 "Elevations or decrements in the functioning of serotonergic systems per se are not likely to be associated with depression." NIMH, 1984.
 "There is no clear and convincing evidence that monoamine deficiency accounts for depression; that is, there is no real monoamine deficit." Stephen Stahl, Essential Psychopharmacology, 2000
2. Dopamine Theory of Schizophrenia
 "There is no compelling evidence that a lesion in the dopamine system is a primary cause of schizophrenia." Steven Hyman, Molecular Psychiatry, 2002
3. Chemical Imbalance Theory of Mental Disorders (in general)
 "We have hunted for big simple neurochemical explanations for psychiatric disorders and have not found them." Kenneth Kendler, Psychological Medicine, 2005.
"In truth, the chemical imbalance notion was always a kind of urban legend, never a theory seriously propounded by well-informed psychiatrists." Ronald Pies, July 11, 2011 in Psychiatric Times.
Another reviewer criticised that I had provided "a range of references to support" my position that  "it is not even remotely likely" that depression is due to a chemical imbalance in the brain. The reviewer noted that my so-called position "does not consider the developing research on imaging and the brain, where patterns of activity in different regions of the brain are now being found to be associated with distinct biological subtypes of depression, and that indeed there are electrochemical changes in the brain." In my reply, I referred to my comment just above. Furthermore, it is well documented that brain imaging studies are grossly unreliable.
"The statement 'patients are in a psychologically abnormal state when they enter a drug trial; during the trial they are in a socially abnormal state talking to a researcher about their mental lives; and when the effect is being evaluated, they are in a biologically abnormal state because they are taking a psychoactive drug' needs scientific justification." What we wrote is well-known. First, the drug trials are not done on healthy people but on psychiatric patients, which per definition, are not in a normal psychological state. Second, the reviewer confirmed above that drugs alter brain functions. Third, many studies have shown that there is an important power imbalance in psychiatric institutions, and we give many references showing that the patients are in an abnormal social state when they interact with professionals.
"Overall, these controversial statements undermine the vast scientific evidence of the beneficial effects of psychotropic drugs without much scientific justification or presenting concrete evidence." This is not correct. We present evidence in our paper that despite all the flaws in the trials, the measured effect of the drugs is less than what it clinically relevant.
"If the trials are inadequate, it's tricky to claim you know what the true effects are and then make recommendations for practice based on this private insight." The reviewer is not correct. When the measured effect in trials that are biased and clearly exaggerate the effect is still below what is clinically relevant, we may draw the conclusion that the drugs should be used sparingly.
To my big surprise, the editor rejected the revised paper:
"I have gone through the paper, review comments, your revision and also your communications. Your points on the importance of the manuscript are appreciated by us. But unfortunately there is not enough new information in it; and it seems you have chosen not to act on the substantial detailed comments of the reviewers. Thus, we regret to inform you that we will not be able to use this manuscript for publication in the IJME. At the IJME we greatly appreciate your work and struggle to uphold integrity of science, and would always be keen to have your writings for publication. I hope in future this will not deter you from submitting your other writings for consideration of publication."
The same day, I asked the editor to reconsider his rejection:
"I have looked at the five peer reviews again. Several of the reviewers are clearly indoctrinated in a lot of psychiatry's totally wrong beliefs, which we show in our paper. We also rebut these in our reply to the peer reviews … Your journal has 'Ethics' in its title. I find it unethical to reject a paper, which so clearly shows that mainstream thinking in psychiatry is wrong, based on what conflicted peer reviewers who are trying to defend the status quo and the psychiatric guild write in their peer reviews, which are, in addition, often wrong or seriously misleading. Your journal is one of the very few in the world we look up to because it is possible to publish things there that no other journal will touch for economic or guild interests."
My appeal was also rejected:
"We did make efforts to bring in expertise in psychiatry and ethics together to get the submission reviewed as we were interested in the subject matter of the paper. We normally do not invite five reviewers … Of the five reviewers, I hope you appreciate that three made review comments which were positive but with suggestions for some substantial changes. Two were less positive but they also made suggestions. While you have done revisions in response to few minor comments, you have dismissed the substantial comments, even from those reviewers who are otherwise positive about your submission, as being "indoctrinated"!! This is not just problematic but also not a right way to have a dialogue … some reviewers seem to suggest that you should appear to be making simple and elaborate arguments to convince readers and not merely conveying your judgment … please be mindful of the fact that what you probably prepared for psychiatry journal in mind would demand substantial changes in language if you submit it to an "ethics" journal. The comment requesting you to improve language for communication of what you have dealt with in the paper was, therefore, fully justified."
I disagree with all these statements and have outlined why just above. I will let the readers of Mad in America be my judges. There are no "substantial" comments that I have not responded to and I believe my paper is easy to read and understand, also for lay people. I have published numerous articles and several books about psychiatry and have never heard before that what I write is difficult to understand. In fact, many people have praised me for calling a spade a spade. But of course, there are none so blind as those who WILL not see.
Final remarks
I find it curious, amusing and sad that medical journals were so critical towards my paper when Robert Whitaker and my closest collaborator, Maryanne Demasi, both of whom I have great respect for, thought it was excellent.
My last try with medical journals was British Journal of Psychiatry Bulletin. The editor did not even send my paper out for peer review but turned it around in the door: "I have considered your paper but regret that I am unable to offer publication." Of course not. There is a good reason that I called my first psychiatry book, "Deadly psychiatry and organised denial." The organised denial characterises this totally failed medical discipline more than anything else.
***
Mad in America hosts blogs by a diverse group of writers. These posts are designed to serve as a public forum for a discussion—broadly speaking—of psychiatry and its treatments. The opinions expressed are the writers' own.
***
Mad in America has made some changes to the commenting process. You no longer need to login or create an account on our site to comment. The only information needed is your name, email and comment text. Comments made with an account prior to this change will remain visible on the site.