Researchers recently published a study in the American Journal of Psychiatry exploring the transition from substance-induced psychosis to schizophrenia spectrum disorders or bipolar disorder. The data revealed that the risk of transitioning from substance-induced psychosis to a schizophrenia spectrum disorder was six times higher than that of bipolar disorder, with cannabis-induced psychosis showing the strongest association.
The authors, led by psychologist Eline Borger Rognli from the Oslo University Hospital in Norway, noted:
"Regardless of the causal explanation, it seems that some individuals who develop schizophrenia after cannabis use make this transition via cannabis-induced psychosis."
Substance-induced psychosis, or temporary psychotic symptoms triggered by certain substances, usually subsides within a few days of halting substance use. However, in some cases, this temporary psychosis can turn into a long-term condition. In certain instances, the psychosis persists and develops into a chronic condition, with the substance serving as the initial trigger (e.g., gateway) that leads to a complete state of psychosis.
Interestingly, substance-induced psychosis is one of the unique diagnoses defined by its supposed cause or etiology – a substance. The researchers suggest that understanding the risk factors for the transition from substance-induced psychosis to schizophrenia or bipolar disorder is crucial. Such knowledge may enable earlier interventions and treatment. They comment:
"In our view, accumulated evidence raises the question of whether substance-induced psychosis would be more appropriate to consider within the schizophrenia spectrum. We have previously suggested that a continuity perspective and a stress-vulnerability model would provide a more nuanced perspective on these clinical phenomena."
However, it is worth noting the implications of this proposed suggestion could lead to a quicker diagnosis of schizophrenia, rather than a temporary psychotic state and therefore result in the long-term use of neuroleptics.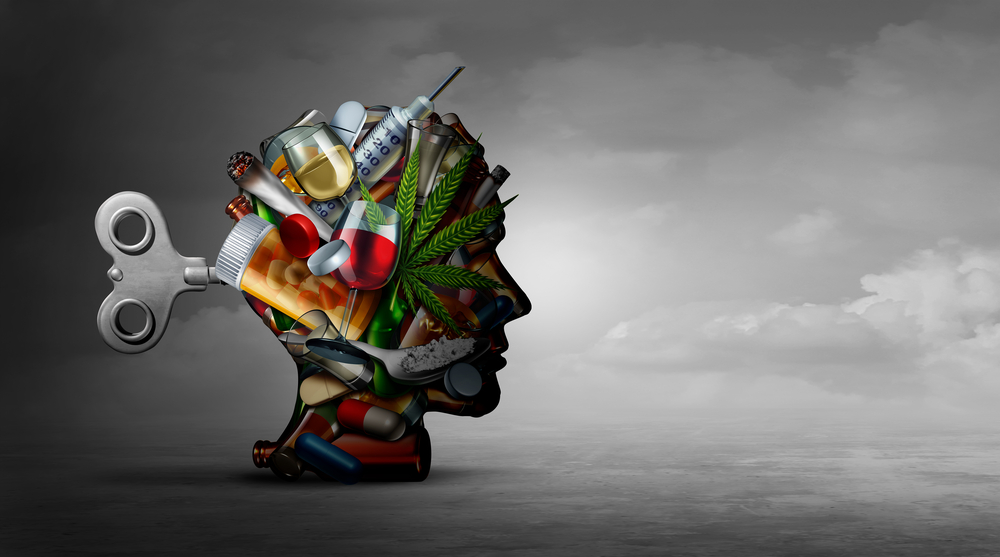 The study included over 3,000 patients from Norway, examining factors like gender, age, number of emergency admissions due to substance-induced psychosis, and the specific type of substance that caused the psychosis.
The participants' average age was 33, and most were male (73%). The researchers used the International Classification of Diseases (ICD-10) diagnostic criteria to diagnose substance-induced psychosis, schizophrenia, and bipolar disorder. The substances included were alcohol, opioids, cannabis, sedatives, cocaine, amphetamines, hallucinogens, and volatile solvents.
Of all the participants, 28% transitioned to a schizophrenia diagnosis, with men more likely to transition than women. A transition to a Bipolar disorder diagnosis occurred in 5% of the sample, more often in women than men. The median time for a diagnosis of schizophrenia or bipolar disorder was within one year of the initial substance-induced psychosis episode.
Regarding the types of substances, cannabis-induced psychosis had the highest transition rate to schizophrenia (36%), while alcohol-induced psychosis showed the lowest transition rate. Younger men and individuals with more emergency admissions for substance-induced psychosis had a higher risk of transitioning to schizophrenia. In contrast, the risk of transitioning to bipolar disorder was not affected by the number of emergency admissions.
In conclusion, the study suggests that substance-induced psychosis, particularly those induced by alcohol, cannabis, and multiple substances, significantly increases the risk of transitioning to schizophrenia. This finding has crucial implications for healthcare providers, who must offer tailored care and support for these individuals. The authors write:
"Repeated emergency admissions may be a marker of more severe substance use, poorer mental health, or less social support. It could also be a marker of a schizophrenia development, that is, rather than a separate risk factor, it could be viewed as partly embedded in the outcome, as a transitional step toward schizophrenia."
The authors also urge that providers consider substance-induced psychosis on the broader spectrum of schizophrenia. However, doing so may have broader and adverse implications for preventing overdiagnosis and overtreatment within psychiatric systems of care.
****
Rognli, E. B., Heiberg, I. H., Jacobsen, B. K., Høye, A., & Bramness, J. G. (2023). Transition from substance-induced psychosis to schizophrenia spectrum disorder or bipolar disorder. American Journal of Psychiatry, 180(6), 437–444. https://doi.org/10.1176/appi.ajp.22010076 (Link)