The psychiatric hospital of today has an appeal to our human curiosity, just as it always has. After all, weird things do happen there. But it also provides a certain sense of certainty to those who manage to remain outside of its premises. It gives reassurance of one's sanity, and plays a role of a reverse compass: my life might be miserable, but at least I am not one of these mad people.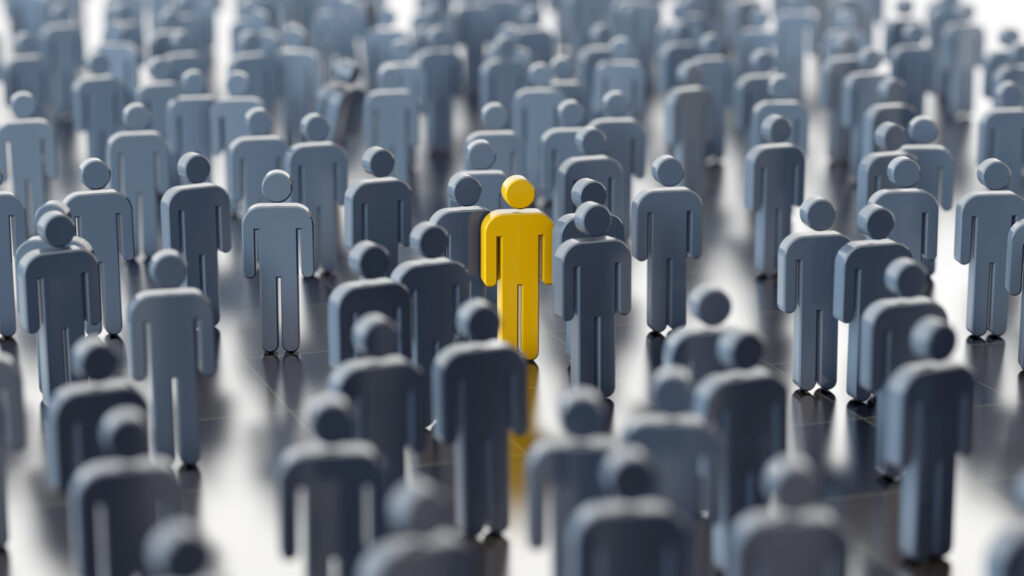 It is for a reason that asylums served as centres of entertainment in the past centuries, where one could go and look at the mad, in exchange for some payment. Couples would stroll the city and then, due to boredom and lack of sensationalism in their daily lives, would decide to visit a psychiatric hospital, to satisfy their desire for some 'fun', but also to reassure themselves that life wasn't that bad, in comparison.
Michel Foucault dedicated many pages to the phenomenon, specifying that madness as 'abnormality' came into force only from the seventeenth century, when all undesirable elements of the society had to be confined in one place, to regulate wages and unemployment.
The mad, drunkards, and vagabonds were all assigned a category of those who can cause potential trouble, and should, therefore, be delegated to a specific place (the hospital) in order to clear the streets, and to give a very specific signal to society: You have to be like everyone else to succeed, you have to be normal, well-behaved and following the rules.
The visits to the hospitals, in order to get a glimpse of abnormality, were, therefore, also conducted in the spirit of deep curiosity of everything which had become forbidden by the government, which, reinforced the notion that the mad, the forbidden, were different, that they should be isolated from society.
Of course, this served to make it easier to regulate the population as a whole. These people behave differently! Look, they are so weird! Oh, my god, she is insane! It served the purpose of re-establishing one's place in a society, mitigating one's feeling of inadequacy and low self-worth, and at the same time provided entertainment.
It might sound grotesque to the modern ear, but overall, nothing has changed. The desire for the sensational, for watching other humans, usually in some deep distress, is satisfied by reality TV, online social networks, and cheap tabloid press.
The insane still have a special place, as well, since they are referred to as one single category under the umbrella of 'mental illness', which leaves little room for any compassion, understanding, or kindness. They are described as dangerous and unpredictable, and act as a guidance to the society of what serves as the lowest denominator of human life.
Become insane, even once, and that's it, you can call your fate as lost. There is something wrong with you, if you dared to be mad. The society of reason has firmly moved into the society of extra-reason, where sanity has become an absolute virtue, a necessary quality on one's life CV.
All the current anti-stigma campaigns serve nothing, as what one is supposed to think when a person, who openly describes himself as 'mentally-ill', cries for some kindness and compassion, in self-pitying and rather sad tweets? How one is supposed to deal with something which is really beyond any comprehension? Especially when mental illness encompasses nowadays not only everything that is bizarre, but also traits of character that are simply undesirable?
What is hiding indeed behind the term 'mental illness'? What does it involve precisely? Well, no one knows, and therefore, people have the right to remain frightened and on guard.
The modern psychiatric hospital is, of course, not really a hospital, but a place of confinement for those elements of our society, that either demonstrated some weird behaviour, or dared to exhibit the extremes of human emotions, be it sadness or euphoria.
No one offers any brain test, or presents you with a proof of disease, it is all based on words of usually one single psychiatrist, who might not be a bad person, but operates from a certain belief system. Not many psychiatrists are aware that they are conduits of a certain ideology, where psychiatry is an institution of power, hiding behind the profit machine of pharmaceutical companies, operating within medical capitalism.
It is a society based on 'medicalisation' where we are rushed to the doctor from an early age because we terrify over-zealous parents with too many tantrums, or are terribly sad when the same parents abandon us, or pay little attention to our emotional needs. In the United States, presenting young children with pills has become a widespread epidemic, and if you start with these pills, you are usually addicted for life.
It is a regime of control, because it is easier to keep the population in check when each trait of behaviour can be delegated to some pathology, and where no one will dare to really confront the government and its policies, because in some time, in quite already visible future, almost everyone will be under the spell of some sedatives, leaving little room for imagination, creativity, and well, revolt.
We can witness the progress of society and the fate of psychiatric patients in the current pandemic of Covid. Everything is becoming medicalized and voices of mad people are no longer heard, understood or treated with any compassion. From the start of the pandemic, mad people have become even more marginalized. Society tells us: obey, obey, obey again, and all forms of critical outcry are delegated to the domain of madness.
Everyone is supposed to be complacent and quiet, where any act of deep human emotion is looked upon as some nuisance, because we are dealing with a 'bigger crisis' on our hands. All those who dare to express an extra level of human emotion are deemed as not fit and unable to show any resilience. They are pitied and looked down upon, because the bravest withstand the crisis and can move along with their lives, in a society where the accumulation of the celebrity status, one's wealth and a big house or car, are judged as the biggest achievement.
All those who continue to search for true meaning in life are simply not fit for a bigger capitalistic machine, where medicine is hiding behind the profit-machine, and where science has become a logo for all those who simply want to make money.
In a society where medical capitalism rules, the psychiatric hospital has become just a hospital. Gone are the days when they served as entertainment, but gone are also the days where one could properly recover and rediscover one's 'sanity' and a deeper meaning in life if finding oneself in there.
All those who come under the radar of psychiatry are put on the pills without any alternatives, and are thrown back into the capitalistic machine, because the society can't and doesn't want to deal anymore with those who dare to be different. We are supposed to show a robot-like behaviour, be normal, and obey whatever they tell us. All 'abnormal' emotions and feelings are delegated to the domain of shame.
The psychiatric hospital can be found on Twitter, where two opposite camps argue themselves to absolute madness, without leaving any room for those who can be pro-science, and yet question the things that are advanced in its name. The critical thinkers are nutters, shamed publicly for questioning the medical narrative and constant, confusing new rules.
Not becoming insane in the current society is indeed an act of bravery, but what is being sane? Has sanity become a total complacency and only thinking about one's own profit-accumulation, a good presence online, and a next show to watch on TV? What happened to critical thinking?
The psychiatric hospital of today, if you find yourself inside its premises, is rather a sad viewing. In it you can meet all those who are dealing with distressing issues in life, such as a loss in the family, a trauma from one's childhood, or extreme hardship in life (among others!), but the patients are also shamed nowadays (probably intentionally) for daring to exhibit weakness when we are supposed to deal exclusively with the pandemic.
During this time, patients are shamed for being a drag on the resources of the already struggling medical machine. Look at those who manage to cope, they say. One's own malaise (or madness) is experienced as a burden for the system that doesn't see anymore any narrative beyond what the 'doctors' will say.
The psychiatric hospital of today is yet another layer in the advance of medical capitalism, where the discourse on mental health hides the desperation of the human race as a whole. We are extremely tired of what is deemed normal: a presence on online social networks, a certain status, and being like everyone else, without any room any longer for out-of-the-box thinking, critical reflection, or daring to simply be not like everyone else.
***
Mad in America hosts blogs by a diverse group of writers. These posts are designed to serve as a public forum for a discussion—broadly speaking—of psychiatry and its treatments. The opinions expressed are the writers' own.
***
Mad in America has made some changes to the commenting process. You no longer need to login or create an account on our site to comment. The only information needed is your name, email and comment text. Comments made with an account prior to this change will remain visible on the site.