Since the 1980s, antidepressant use has risen by at least four-hundred percent and obesity rates have climbed to include thirty percent of the population. Now, researchers from Australia have published a review to determine whether this increased exposure to antidepressants is contributing to the rising obesity rates.
"Despite the concomitant occurrence of the frequent use of antidepressants and the high incidence of obesity in Western societies, the pathways and mechanisms by which antidepressants can induce weight gain remain unclear," the researchers write.
"On the basis of existing epidemiological, clinical and preclinical data, we have generated the testable hypothesis that escalating use of antidepressants, resulting in high rates of antidepressant exposure, might be a contributory factor to the obesity epidemic."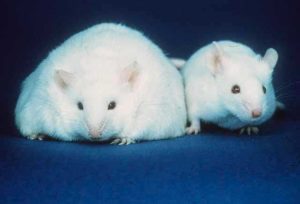 In the US, existing research indicates that antidepressants are the third most prescribed drug for people between the ages of eighteen and forty-four and, in Europe, 52.3 daily doses are prescribed for every 1000 inhabitants.
Many of these antidepressants are being prescribed for major depressive disorder (MDD), which, according to the World Health Organization (WHO), is now the second most prevalent cause of disability worldwide. At the same time, the rise in obesity rates in the United States, doubling from 13.4% to 35.7% since the 1960s, has paralleled the increase in MDD treatment.
In their review, the researchers determine that the evidence suggests that MDD may increase the risk of obesity, and vice-versa. They call for further studies to test their hypothesis that "that the rise in obesity rates is related at least in part to increasing antidepressant use, and to elucidate the mechanisms underlying antidepressant-induced weight gain."
They conclude:
"Despite the fact that SSRI use has been associated with weight loss during acute treatment, a number of studies have shown that SSRIs may be associated with long-term risk of weight gain."
*
Lee, S.H., Paz-Filho, G., Mastronardi, C., Licinio, J. and Wong, M.L., 2016. Is increased antidepressant exposure a contributory factor to the obesity pandemic&quest. Translational Psychiatry, 6(3), p.e759. (Full Text)