Stories are by their very nature linear. They begin, they progress, they end. But stories are not the same as life. Stories seek to make sense of life, to bring order to an otherwise overwhelming barrage of thoughts, feelings, events. Causes and effects are rarely so neatly paired as they are in the stories we tell. A happened, therefore B happened. What A or confluence of A's led to my admittance to a New York psych ward in 2009? Or to my lupus diagnosis in 2011?
I wonder if they matter, the causes of things. Knowing that I fell down the stairs won't help me get around with a broken leg. The mind is put only slightly at ease by the logic of consequences, but then the real questioning begins. So I have a broken leg because I fell down the stairs – now what?
I have my theories about my own set of A's. The mind and body are intricately connected, despite the fact that different medical worlds exist for each of them. I do not think my suicidal mind and my suicidal body are separate things. Nor do I think that one necessarily caused the other. They may simply be different expressions of the same deep-seated trauma, the fear and loneliness and anger I felt as a child that never got voiced. So it grew its own voice, the pain. And sounds it out now in the echoic space of my cells, my thoughts, my being.
For so long I wanted to die because I couldn't cope with my feelings. Either the pain was too much or my tools to deal with it were inadequate. Or both. I had no protection – everything hurt me. I've always been emotionally sensitive, with a propensity to feel overwhelmed. My sensory perceptions are disturbing at times: colours too bright, sounds too loud, smells overpowering. During my breakdown I felt too much all the time. I was living with my friends Elinor and Sachi; Elinor remembers finding me at home in tears on the sofa, saying I can't go out, I can't walk down the street, I can't go on. I was emotionally raw, open, vulnerable. The world was callous, dangerous and desperately sad. The things I once appreciated in myself – my calm powers of observation, my fascination with the world, my friendships with others, my love of reading and writing – now seemed evidence of despicable privilege. My education, my everything, was undeserved, was wasted on me.
I remember being unable to stop crying. On the subway, on the sidewalk, eating cereal in the kitchen I shared with my two dear friends. I said to Sachi: This isn't normal. I don't think this is normal. I was fearful and dissociated. I lost my ability to connect, to communicate. I made plans to end it. I spent a month writing a letter, a manifesto, a rational and detailed memoir-cum-suicide note. A friend had just killed himself – I was unable to feign ignorance of the wide-reaching ripples of pain such an act set in motion. So I couldn't in good conscience hang myself or jump in front of a train. It needed to appear at least somewhat accidental. I began drinking, drugging, mixing the two with increasing abandon.
Madison 5 probably wasn't the worst of wards in the world. Its mustard yellow walls and locked doors would usually have oppressed me, but after an initial few days in bed, catatonic and unresponsive, I began to mix with a few of the other patients, even made some friends, and was welcomed into the social world of the psych ward. It was the greatest experience of equality (among patients) I'd ever had, but I never wanted to stay longer than I had to. My roommate was an older woman, Hispanic, who spoke to me late at night – sometimes it hurts so much in my heart, it feels like a knife is stabbing me, so I come here for a bit. My friends visited me with gifts of food. The smell of autumn on their chilly faces lingered when we hugged. My discharge was subject to my cooperation and compliance – I had to take the pills the doctors gave me. I did. I ticked their boxes.
Meds helped me, but only to an extent. They stabilised me to the point where I was able to challenge my thought processes, confront my history, start experimenting with different ways of telling my story. I'd not taken antidepressants or mood stabilisers before; I'd always felt wary of psychiatric drugs, felt that they would somehow make me NOT MYSELF. My thoughts, emotions and sensations were intrinsic parts of myself, I argued, so by drugging them I was afraid I'd become a lesser self, somehow inauthentic. A slightly hypocritical stance, considering the recklessness with which I'd consumed vast quantities of sedatives, painkillers, amphetamines and booze in the lead-up to my hospitalisation.
After a few months in the hospital and rehab, a well-meaning friend from my days in India sent me a copy of R D Laing's The Politics of Experience. His view: that temporary psychosis on the spiritual path could be an important, enriching experience. My view: that any notion of madness as social construction or opportunity for self-exploration couldn't help me get through the crisis I was in.
From someone staunchly against pharmaceutical intervention, I had become someone willing to try anything. But the process of trying different drugs was exhausting and at times terrifying. Finally, after six guinea pig months, a combination of Wellbutrin and several other drugs started to make a difference.
I wanted to know how I ended up with this broken leg.
I saw a psychotherapist, and a psychoanalyst. I learned that my personality disorder and my manic depression might have their roots in the irredeemable loss and conflict that formed the topography of my early life. The lack of stability, lack of dependability, led to deep insecurity. I'm afraid that everyone will leave me because, in the past, they did. So I don't trust anyone, as closeness with a person equips him or her with the power to abandon me. I am better off alone.
Being on meds enabled me to look at the patterns of thinking that led to self-destructive behaviour. Once I'd mapped out the nature of my interpersonal relationships, I could begin challenging my habits, trying out new approaches, new ways of dealing with people and situations. I was fortunate to work with an insightful and open-minded psychiatrist, but there was a time and a place for that work. It could only do so much for me.
My first long-term relationship started in late 2010. I started getting physically ill around the same time. I was working two restaurant jobs, double shifts, so I wasn't surprised to feel tired. All the time. But come the following summer, my face was peeling. I was feverish, prone to sudden exhaustion, and knew something was wrong. I went to several clinics. No one had answers. A dermatologist cut a small piece of skin from my cheek. Gave me two stitches. A few weeks later I first heard the word "lupus."
A doctor told me it was likely drug-induced. That I had to come off the Wellbutrin immediately. I cried in his office. It had taken me so long to find something that worked, that put some sort of barrier or buffer between me and the despair. The abyss.
After numerous tests, it turned out my lupus wasn't caused by the Wellbutrin, so I went back on it for another few years. I'll never know whether the long list of psychiatric drugs that passed through my system precipitated my sickness or otherwise damaged me in some way.
Did I make myself ill by hating myself for too long? Lupus is an autoimmune disease after all. The body attacks itself.
When contemplating the aetiology of illness and the possibility of recovery, I'm frequently reminded that lupus has no cure, that bipolar disorder has no cure, that I must learn to live with them as I would learn to live with obnoxious neighbours. A crucial difference being that I can't move elsewhere. My body is my body, my mind is my mind, and they are my only home. There is nowhere else to go.
At times I think of my body as a broken down car, my mind as a building on fire.
I just want to get out.
Do I ever wish my illness away? Yes, all the time. But who would I be without it? 'Recovery' implies return. The prefix 're-' suggests that something from the past will occur again. Think 'revert,' 'reactivate.' A previous self can be reclaimed, a life disrupted can be resumed. But there is no way of going back to who you were before.
In his book The Wounded Storyteller, Arthur Frank suggests that there are three main types of illness story: the restitution narrative (recovery of lost health), the quest narrative (personal transformation, something to be gained from sickness) and the chaos narrative (anti-narrative commonly experienced by the chronically ill). Popular illness narratives tend to be of the restitution sort: I was living my life, I became sick, I got well and picked up where I left off. However, this idea that lost health will be restored, that ill health is a journey to wellness, doesn't help someone with a chronic illness or disability to tell her own story, which may not have a (conventional) happy ending. The notion of 'recovery' can be damaging when a return to health is not guaranteed – when it may not even be possible.
What if recovery were considered a process rather than a destination? A person is continually evolving, is comprised of a constantly shifting constellation of relationships, memories, and stories that make up his sense of identity. A breakdown, a diagnosis, creates a violent break in the story we have been telling ourselves. This wasn't supposed to happen. Our linear A – B – C narrative has dissolved into a jumble of sounds and symbols the meaning of which we are hard-pressed to guess.
When I feel myself slipping into familiar suicidal patterns, I try to focus on my creative work. Poems, drawings, collages. Little fragments of some vast and unnameable project. At the moment, I'm making pieces focusing on the circle and circularity. I meditate on a collage of a circular road, and bring my attention back to the present moment.
The idea that psychological problems originate solely in chemical imbalances in the brain overlooks the human story, the individual circumstances and nexus of experiences, ideas, and languages surrounding each person. I've said that knowing how you broke your leg won't help you heal it, but it'll certainly help you to avoid breaking it again. 'Recovery' is so often judged on external and economic grounds – are you able to work? Are you able to function? But while psychiatry may have temporarily saved my life, my biological beating-heart life, it did nothing for my soul. I find Laing's work and that of others opposed to the medical model of mental illness more applicable to me now. I try to allow myself to fully experience and find meaning in my mental and physical illness – although I resist it on many levels, I know it has something to teach me.
The problem with psychiatry, with allopathic medicine in general, is that it is too specific and symptom-focused. The wider picture is ignored. I'm still looking for a holistic approach that takes into account my whole self: my physical and mental and emotional aspects, my 28 years' worth of personal history, and my place within interconnected familial, political and cultural histories. An approach that supports me in my entirety.
For me, 'recovery' is accepting that I am not who I once was, that that person is gone. It is a grieving process for my lost self, the person I was before I became ill, and an embracing of a changed, perpetually emerging self. I am learning not to cling to hopes of health, of cure, of restoration, but to pay closer attention to the unique possibilities of the present as it unfolds. It is a process of continually rewriting my story, of creating a new non-linear narrative. It is not without darkness.
In Japanese, the word kintsugi means 'to mend with gold.' A broken ceramic vase is repaired rather than discarded. The repairs themselves are beautiful and intentionally made visible. Perhaps medicine can learn from this concept and help people to understand that healing is not a matter of disguising their cracks, but accepting that the cracks are a part of who they are. To strive for health but to appreciate that damage and disease are marks made by life. To realise that although you can sometimes put things back together, they will never be the same. And to honour the enduring worth of broken things.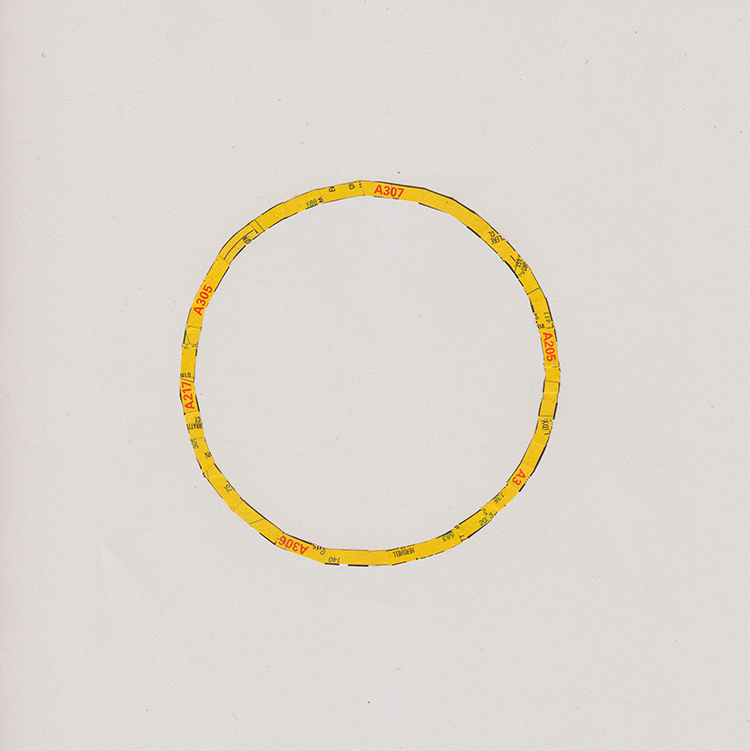 ***
Mad in America hosts blogs by a diverse group of writers. These posts are designed to serve as a public forum for a discussion—broadly speaking—of psychiatry and its treatments. The opinions expressed are the writers' own.
***
Mad in America has made some changes to the commenting process. You no longer need to login or create an account on our site to comment. The only information needed is your name, email and comment text. Comments made with an account prior to this change will remain visible on the site.