In an exchange published in the Journal of Clinical Epidemiology, researchers take turns highlighting major problems in the way psychiatry is currently practiced in the United States. In response to an article by Vinay Prasad calling for an insistence on randomized control trials in "evidence-based" medicine, Jose de Leon, from the Mental Health Research Center at the University of Kentucky, begins the back-and-forth by pointing out that this type of evidence has been detrimental to the field of mental health.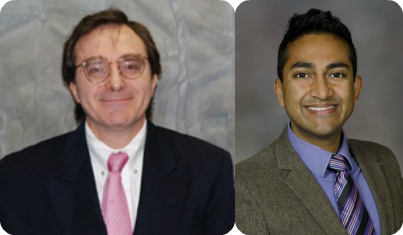 Dr. Leon writes in a Letter to the Editor:
"In the United States, psychiatric practice is currently saddled with two major problems. First, medications are overprescribed, frequently by non-psychiatrists, for conditions that are not medical diseases but variants of normality, in which medications may not be better than placebo. Mechanistic thinking led to a series of second generation psychiatric drug randomized clinical trials (RCTs). After getting rich by marketing more expensive Me-Too drugs with less adverse reactions, the pharmaceutical companies have largely abandoned psychiatry, whereas the National Institute of Mental Health (NIMH) has taken a wrong turn by neglecting to improve psychiatric clinical diagnoses."

"Second, approximately 5% of US population has severe mental illnesses (SMIs): schizophrenia, bipolar disorder, severe depression, and catatonia [6]. Long-term RCTs to guide treatment for SMIs would be ideal, but who would supply the funding for such an endeavor? From a historical standpoint, SMI patients were ''stored'' in state hospitals in the 19th century; now they are ''stored'' in the US penal system with very limited access to the treatments discovered by 20th century clinicians [electroconvulsive therapy (ECT), first-generation antipsychotics and antidepressants, and lithium]. These discoveries were serendipitous, with limited if any mechanistic thinking, and did not use RCTs. Now in the 21st century, US society frequently denies incarcerated or otherwise vulnerable individuals with SMI access to these potentially effective treatments, to say nothing of funding new RCTs to improve evidence for their use."
In his response, Prasad, from the Oregon Health and Science University, agrees with Leon about the dire state of modern psychiatry but disagrees that randomized control trials cannot be of use in improving the existing evidence. He writes:
"Dr. Leon accurately highlights many of the frustrations of modern psychiatry. First, costly, novel drugs are often tested in unrepresentative populations with short-term follow-up. Second, there has been indication drift in psychiatry, and medications are used for conditions that may simply be normal variants and not true pathology. Third, social support in the United States is inadequate, and many people suffering from mental health disorders are simply imprisoned. Fourth, we are in the midst of a prescription opioid epidemic. Fifth, funding for mental health research is abysmal. These are all unfortunate truths, and I share his frustration. However, I do not believe these problems developed as a result of the thesis of our article: that mechanistic science is simply not good enough to adopt new therapies, and instead, we need randomized trials assessing clinically meaningful end points."
. . .
"Here is how I would suggest we rectify this issue. For all new practices, I believe we have to demand robust evidence before implementation. For existing practices, like the ones Dr. Leon mentions, I believe we have to prioritize and begin subjecting them to randomized study. We can start with indications for which equipoise exists and expand if trials show no benefit."
. . .
"Our article tries to improve the evidence base for clinical medicine. I think Dr. Leon is correct with every problem he listed, but I think he is mistaken to think better evidence is has caused or is hindering fixing these problems. The true cause of these problems in psychiatry is a lack of research support, societal support, and perverse financial incentives. To some degree, it is apathy among practitioners toward evidence-based medicine, but likely only a very small degree. Evidence alone will not be the solution, but together with a rational research agenda and appropriate funding, I believe better evidence will be a good thing for patients suffering from mental health ailments."
*
Prasad, V. and Ho, N., 2014. Why do we continue to adopt medical practices based on pathophysiology alone when we should be insisting on clinical trials?. Journal of clinical epidemiology, 67(4), p.361. (Abstract)
Leon, J., 2016. Pathophysiology and clinical trials have limitations in some areas of medicine: focus on psychiatry (letter commenting: J Clin Epidemiol. 2014;67(4):361-3.)
Prasad, V., 2016. Reply to Dr. Leon: true but unrelated. Journal of Clinical Epidemiology.(Abstract)