While clinical trials make up the "bedrock of evidence-based medicine" in other specialties, psychiatry faces a number of both ethical and scientific problems related to its use of randomized control trials. According to a new editorial in The Lancet Psychiatry, the field of psychiatry research has particular challenges with ethical issues in recruitment, inaccurate classification systems, and problematic placebo comparisons, and then, once the studies are finished, it often remains unclear what the "outcomes actually mean for people's lives."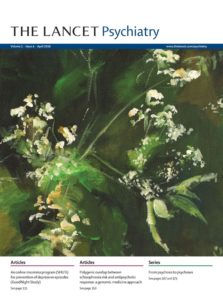 The article begins by pointing to the ethical issues in the recruitment of participants for clinical trials in psychiatry. It remains a reality that people in inpatient psychiatric units are forced, without their full informed consent, into experimental treatments.
Dan Markingson, for example, was recruited into a study on three antipsychotic drugs at the University of Minnesota while under a forced commitment order from a judge. The psychiatrist who recruited him was in charge of the study and as his treatment provider and was also empowered to report on the patient's progress to the judge. Dan died by suicide during the drug trial and the University of Minnesota subsequently changed its research ethics policies in response.
University of Minnesota bioethicist Carl Elliot covered this case and others like it and has also reported on private companies who have targeted and coerced homeless people into clinical trials for psychiatric drugs.
Another issue that arises early in the recruitment process is the question of how to determine who to include and who to exclude from the trial. The editors use the example of a trial "that aims to reduce the symptoms of schizophrenia." One issue is that the classification systems that are used in clinical practice, the DSM or ICD, lack validity, meaning that they are based only on similar symptomology and do not reference a discernable underlying illness. (It has also been challenged whether or not DSM diagnoses can be reliably diagnosed by various clinicians in different settings)
The lack of validity poses an issue for research because enrolling patients diagnosed with schizophrenia diagnoses, for example, could actually mean that you are testing a drug, or therapy, on patients who may have different symptoms, different histories, and, thus, very different responses to the intervention.
"Might, for example, a drug that aims to reduce the symptoms of schizophrenia only help a few with a distinct underlying pathology and thus not show a significant effect when tested in the overall population? If so, the unintended consequence of a trial might be that a candidate treatment that works well for a small number of people is needlessly discarded."
The editors also point out that psychiatry research faces further issues when attempting to determine a control or placebo group for comparison. "The 'sugar pill' placebo option available to other specialties does not translate well to psychiatry," they write, "where the side-effects of medication can make it easy for participants to guess which group they are in."
When a participant becomes "unblinded" or can guess that they are receiving an active substance because of the side-effects, this may actually act to increase the placebo effect and bias the study toward a higher effectiveness of the drug. Irving Kirsch, from Harvard's Placebo Studies program, offers a course through Mad in America Continuing Education (MIACE) where he "reviews the ways in which studies of antidepressant medications have been flawed in both design and interpretation and describes how this has affected the FDA drug approval process and the ways in which the placebo effect accounts for many of the positive effects of the drugs."
Even after all of these issues are encountered during trial design, and data has been collected and examined, there are still several problems with the research, the editors write:
"What do these outcomes actually mean for people's lives? As people feeling better and returning to functioning is the ultimate goal for any intervention, should outcome measures be dominated by patient self-report or clinician assessment rather than imaging or biomarkers?"
*
The, L.P., 2016. Signal to noise: the trouble with psychiatry trials. The Lancet. Psychiatry, 3(4), p.305. (Full Text)