A study published in the journal Pediatrics reveals large differences from one pediatrician to the next when it comes to diagnosing and prescribing drugs for 'ADHD.' The researchers found that the percentage of children being diagnosed with 'ADHD' varied from as high as 16% of patients at some offices to as little as 1% of patients at others. The data also revealed significant but lower variability in the pediatric diagnosis of anxiety and depression.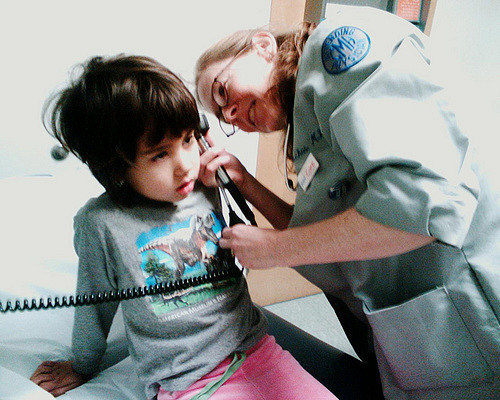 The researchers, led by first author Stephanie Mayne from the Children's Hospital of Philadelphia, reviewed the health care records of almost 300-thousand children across 43 different primary care practices in the US. They compared the records to assess differences in diagnosis and psychiatric prescribing across the different practices.
They found that, overall, 15% (40,932) of children seeing general practitioners received a mental health diagnosis, and that 14% of all children received a prescription for a psychiatric drug. The most common diagnosis was for 'ADHD,' which varied substantially from between 1% to 16% from practice to practice. There was also a significant variance in the percentage of children that each practice was prescribing psychiatric drugs, with some offices prescribing them to over a quarter of their patients (26%).
"The prevalence of mental health diagnosis and psychotropic medication prescribing varies substantially across practices and is only partially explained by psychiatrist availability," the researchers conclude.
"Research is needed to better define the causes of variable practice-level diagnosis and prescribing and implications for child mental health outcomes."
****
Mayne, S.L., Ross, M.E., Song, L., McCarn, B., Steffes, J., Liu, W., Margolis, B., Azuine, R., Gotlieb, E., Grundmeier, R.W. and Leslie, L.K., 2016. Variations in Mental Health Diagnosis and Prescribing Across Pediatric Primary Care Practices. Pediatrics, p.e20152974. (Abstract)