A new study investigating fifteen years of patient records at a Midwestern hospital found that psychiatrists almost always responded to patient complaints about their relationships by prescribing antidepressants, despite the fact that these complaints had little to do with the DSM criteria for depression. The study's lead author, Jonathan Metzl, a professor of Sociology and Medicine, Health and Society at Vanderbilt, suggests that after the decision in 1974 to remove homosexuality from the DSM, psychiatry continued to enforce forms of socially accepted relationships through the prescription of antidepressants.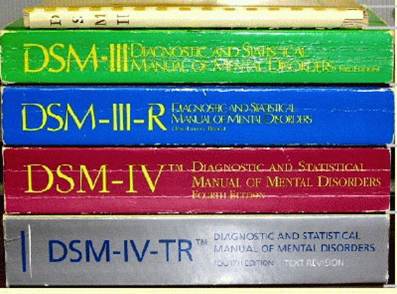 "As it became less acceptable to overtly diagnose homosexuality, it became increasingly acceptable to diagnose threats to female-male relationships as conditions that required psychiatric intervention," Metzl wrote.
"Doctors increasingly responded by prescribing antidepressants when patients came to the office describing problems with heterosexual love and its discontents."
Metzl and his colleagues, Sara McClelland, and Erin Bergner, together representing perspectives from psychiatry, psychology, and sociology, begin their paper by examining "the heterosexualizing of sanity." While mental health was traditionally associated with normative heterosexual relationships, in the late twentieth century two major trends impacted this history: The removal of homosexuality from the DSM and the rhetoric of gender roles inherent in the marketing of psychiatric drugs.
The researchers ask: "Did the removal of homosexuality from the DSM unintentionally fortify normative assumptions about 'proper' gender roles in the interactions between mental symptoms, women, and men?"
"In many ways, the 1974 decision was a major step forward," Metzl wrote. "But as we show, implicit gender still functioned in the exam room, and our analysis suggests that psychiatry still has work to do in that regard."
The researchers systematically analyzed and coded patient charts and psychiatric notes of 45 adult patients. These patients were drawn from a much larger sample of nearly 2,500 charts from a 15-year span at a large Midwestern hospital system.
"In the charts we analyzed, the pressures of attaining or maintaining heterosexual relationships functioned as common modes for describing depressive symptoms," Metzl wrote.
The content analysis revealed that psychiatrists and physicians often decided to include the details of a patient's heterosexual relationships and "the majority of women's charts identified a patients' marital status as a matter of course and then qualified this status through reference to a male partner." Relatively few charts listed women's work or employment history while employment status was routinely included in the records of male patients.
When patient charts "consistently connected women's symptoms with unfulfilled relationship or gender roles," the researchers found, these "formulations frequently led to prescriptions for SSRI antidepressants."
"Our analysis suggests that outpatient psychiatric charts from the year 2000 linked concerns about depressive illness to seemingly extra-clinical tensions regarding heteronormativity and its discontents," the study authors conclude.
"In an aggregate sense, evolving connections between the heteronormal and the psychiatric normal suggest the possibility that the rhetoric of psychiatry and psychopharmacology performed some of the same regulatory functions as once did the DSM, coding particular gender performances, races, or object choices as mentally healthy while relegating others to the realm of disease."
****
Metzl, J.M., McClelland, S.I. and Bergner, E., 2016. Conflations of Marital Status and Sanity: Implicit Heterosexist Bias in Psychiatric Diagnosis in Physician-Dictated Charts at a Midwestern Medical Center. The Yale journal of biology and medicine, 89(2), p.247. (Abstract)