Psychiatrists and psychologists have traditionally taken distinct approaches toward mental health and, according to a new study, these differences may be here to stay. Researchers in the UK surveyed psychiatrists and psychologists in training about their perspectives on the causes of mental health issues and found that, despite attempts to integrate the field, the two disciplines "continue to sit at opposite ends of a biological/psychological spectrum."
"We found that trainee clinical psychologists continue to favor psychosocial over biological understandings of mental disorders, giving the cognitive, behavioral and psychodynamic models equal value overall," the researchers, led by Rebecca Read, write. "These findings may be useful for those involved in developing clinical training programs and multidisciplinary working because they provide an insight into the attitudes of emerging clinical psychologists."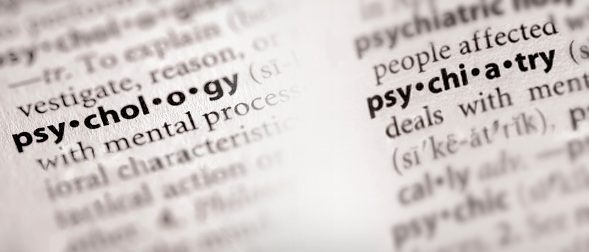 The researchers designed their study based on the work of Harland (2009) who developed a tool, the Maudsley Attitude Questionnaire (MAQ), for assessing mental health professionals preferred concepts of mental illness. The questionnaire asks the respondents to endorse, to varying degrees, ideas about mental health based on biological, cognitive, behavioral, psychodynamic, social realist, social constructionist, spiritual or nihilistic approaches.
Harlan's research used the tool primarily to assess the perspectives of psychiatrists, finding that most strongly endorsed biological explanations and procedures. To compare these results from trainee psychiatrists to the next generation of psychologists, the researchers adapted the MAQ and surveyed 288 psychology graduate students from twenty-four of the twenty-nine clinical psychology training programs in the UK.
They asked the students to score their level of agreement with thirty-two different statements about four different diagnoses: schizophrenia, major depression, generalized anxiety disorder and antisocial personality disorder.
Overall, the psychology students strongly favored social realist statements, such as "social factors such as prejudice, poor housing, and unemployment are the main causes of the disorder." Meanwhile, psychiatry trainees were most likely to endorse statements based on biological concepts, like "the appropriate study of the disorder involves the discovery of biological markers and the effects of biological interventions."
While psychology trainees showed less endorsement of biological statements for all four diagnoses than psychiatrists, their preferences for various models did vary depending on the diagnosis in question. For example, the survey revealed that psychologists were more likely to accept biological explanations for schizophrenia than for anxiety or antisocial personality disorder.
When it came to assessing different types of psychological perspectives, psychology trainees showed no significant preference for cognitive, psychodynamic, or behavioral therapeutic models.
"As expected, findings suggested that the immediate social circumstances of the individual as well as wider social context are more important in psychologists' conceptualizations of mental disorders than biological factors."
****
Read, R., Moberly, N.J., Salter, D. and Broome, M.R., 2016. Concepts of Mental Disorders in Trainee Clinical Psychologists. Clinical psychology & psychotherapy. (Abstract)