A study in the journal Schizophrenia Research examines variables correlated with low levels of physical activity (PA) in persons diagnosed with psychosis across forty-seven low and middle-income countries. While current research supports physical activity for individuals diagnosed with psychosis to improve cognition and quality of life and lower the risks for metabolic and cardiovascular conditions, more research is needed to understand the factors associated with low levels of exercise in this population.
"There is consistent evidence that engaging in PA and exercise can improve a plethora of outcomes in patients with psychosis, such as cognition, cardiorespiratory fitness, cardiometabolic risk factors, and quality of life," the researchers write.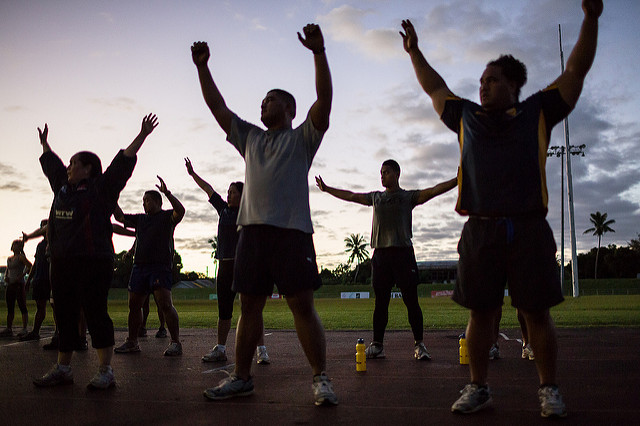 A previous study published by the same authors showed that individuals with symptoms associated with psychosis have higher odds of reporting low levels of physical activity (PA). This initial study identified possible mediators as being: mobility difficulties, self-care difficulties, depression, cognition, pain and discomfort, interpersonal activities, sleep and energy, and vision. Given the known benefits of PA, the authors sought to further disentangle factors that impact the levels of PA by assessing the correlates of several patient variables and low levels of PA.
Authors of this study aimed to assess correlates of PA in individuals residing in low-and-middle-income countries. This was done by cross-sectional design utilizing the World Health Survey (WHS) across 70 countries. The final sample included 2407 individuals diagnosed with psychosis. Variables gathered included: physical activity, health behaviors, physical health, mental health, health status, and various socio-demographic variables. Eighteen potential correlates of physical activity were assessed.
The results of the analysis demonstrated that the following demographic variables were significantly correlated with low levels of physical activity:
Male sex
Age
Unemployment
Urban setting
Other variables significantly correlated with low PA included:
Inadequate fruit consumption
Depression
Sleep/energy disturbance
Mobility limitations
This study is one of several which are hoping to shed light on factors that have a significant impact on physical activity among individuals with psychosis. Physical activity is a complex behavior and the authors speculate that these low levels of physical activity may be influenced by social isolation, perceived safety of their neighborhoods, lack of transportation, and urban employment (compared to rural jobs such as farming).
Interestingly, low consumption of fruit but not vegetables was correlated with low PA. This underscores the need for health promotion interventions to promote healthy lifestyles. Overall this study suggests that some of the factors PA interventions need to consider are gender, age, employment, urbanicity, depression, sleep/energy disturbances, mobility challenges, and diet when working with individuals with psychosis.
****
Stubbs, B., Vancampfort, D., Firth, J., Hallgren, M., Schuch, F., Veronese, N., . . . Koyanagi, A. (2017) Physical Activity correlates among people with psychosis: Data from 47 low- and middle-income countries. Schizophrenia Research. Article in Press. http://dx.doi.org/10.1016/j.schres.2017.06.025 (Link)