New data published in the Journal of Experimental Psychology report that happiness does not simply entail minimizing unpleasant feelings. The researchers found that "happier people are those who more frequently experience the emotions they want to experience, whether those emotions are pleasant (e.g., love or excitement) or unpleasant (e.g., anger and hatred)."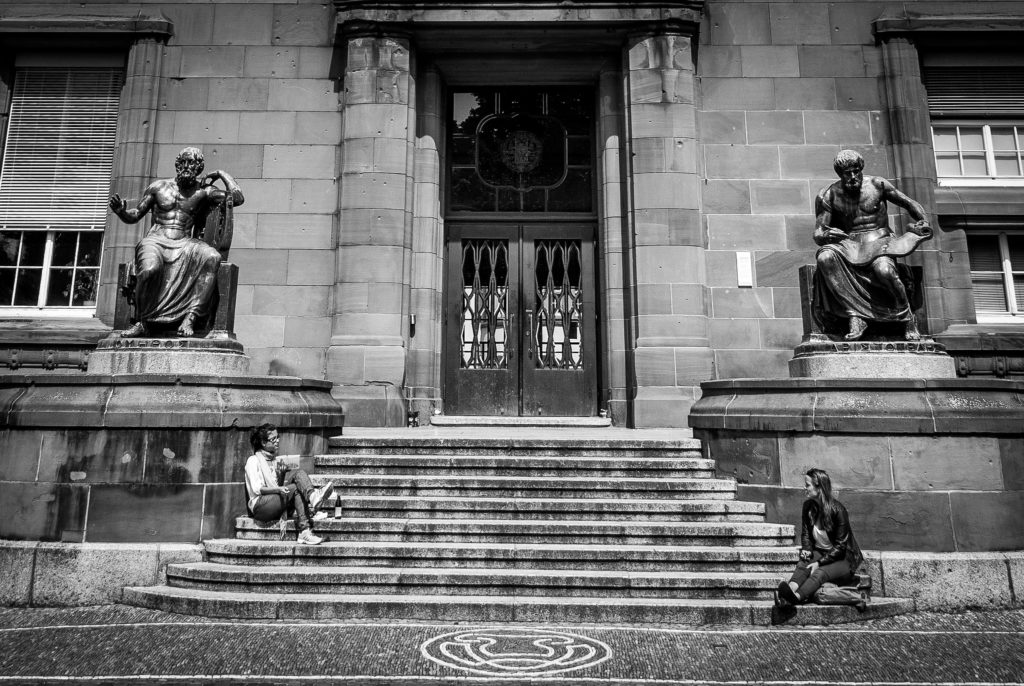 For the past 30 years, subjective well-being (SWB) and positive psychology approaches have promulgated the idea that happiness entails minimizing unpleasant emotions and maximizing pleasant ones.
However, dissenting approaches, notably featured in humanistic and existential theories, have an extensive history. They draw a distinction between hedonic  ideas of happiness, as maximizing pleasant affect, and happiness as a state of being, marked by personal growth, flourishing, self-acceptance, and other domains, also referred to as eudaimonia, or "the good life."
The researchers of this study reference Aristotle's approach which describes happiness as the result of feeling the right emotions. That is, happiness involves experiencing painful feelings when they are deemed appropriate or goal-conducive.
Highlighting happiness as "one of the most salient of human pursuits," Maya Tamir, and a team of researchers, were interested in investigating how people come to experience it. Is it really marked by the absence of unpleasant feelings? Or does happiness manifest through experiencing emotions consistent with individual needs and desires?
First, the authors detail how this question necessarily involves considering the impact of culture.  While some studies demonstrate that people value experiencing emotions that are consistent with their core personal values, these values are also complexly nested within cultural values.
For example, European Americans tend to seek a high ratio of pleasant to unpleasant emotions whereas individuals from more collectivistic cultures are less motivated to minimize unpleasant emotional experiences, and seek a balance of emotions.
Positive emotions have also been more strongly linked to life satisfaction in countries that emphasize values surrounding self-expression compared to those that stress survival values. People are reportedly happier "the more they experience emotions that are characteristic of their culture."
The study's sample consisted of 2,324 university students (57.5% female) representing eight different countries (United States, Brazil, China, Germany, Ghana, Israel, Poland, and Singapore). Participants were recruited either through ads or university participant pools.
To assess participant values, desired emotions, and emotional experiences, participants completed a variety of scales. They rated how often they wanted to experience various emotions in their daily life, followed by how often they actually experienced those emotions.
The Satisfaction With Life Scale (SWLS) was used to assess well-being and depressive symptoms and Human Development Index (HDI) scores were used to rank the development level of each country. These rankings were gathered as a way to observe whether satisfaction and happiness vary across countries based on wealth, as indicated in the previous literature. Cross cultural measurement equivalence analyses were used to ensure that individuals from different countries were responding to these measures in comparable ways.
Results suggest that, on average, people desired more pleasant emotions and less unpleasant emotions compared to what they experienced. Interestingly, however, discrepancy scores demonstrated that 11% of participants wanted to feel less "self-transcending emotions, such as love and empathy," and 10% wanted to feel more "negative self-enhancing emotions, such as anger and hatred," than they reported actually feeling.
There were also variations across countries. When comparing individuals in highly developed countries to those in less developed countries, the more the desire to feel "self-transcendent emotions" (e.g. love, trust) matched the actual experiencing of them, the less likely one was to report symptoms of depression and the more likely they were to report enhanced life satisfaction.
Additionally, while people, on average, were happier with feeling more pleasant emotions and less unpleasant emotions, this study primarily found that people were happier when their feelings were consistent with the emotions they desired to feel. The authors write:
"The secret to happiness, then, may involve not only feeling good but also feeling right."
"Right," in this context, is noted to mean that emotions are perceived as desirable, given one's motives and situational context. In other words, despite existing approaches in contemporary psychology, identifying emotions as "bad" or "good" is simplifying a subjective phenomenon.
"Our findings support Aristotle's claims empirically," write the researchers, in that the findings were consistent with his idea that happier people "are those who feel what they consider the right feelings, given their unique circumstances."
The use of correlational and linear modeling methods limit this study, as one cannot infer causality. Additionally, a limited number of emotional categories were assessed.
While there is overlap between hedonic, eudaimonic, and Aristotelian models of happiness, understanding happiness seems to be contingent upon unique personal, social, cultural, and situational factors.
"To attain the best understanding of happiness and its variation across people, it is important to identify the unique cases in which the models of happiness make opposing predictions. The current investigation identified cases in which people are happier when they feel right even if they do not feel good."
****
Tamir, M., Schwartz, S. H., Oishi, S., & Kim, M. Y. (2017, August 14). The Secret to Happiness: Feeling Good or Feeling Right?. Journal of Experimental Psychology: General. Advance online publication. (Link)