A recent editorial, published in BMJ, argues there is an increase in coercive measures in psychiatry that are damaging to individuals diagnosed with mental illness. The authors, led by Sashi Sashidharan, honorary professor at the Institute of Health and Wellbeing at the University of Glasgow in the UK, write:
"Collaborative and person centered care leading to recovery is an aspiration of most modern mental health services. This aspiration is entirely inconsistent with the increase in compulsion and involuntary care across much of psychiatry."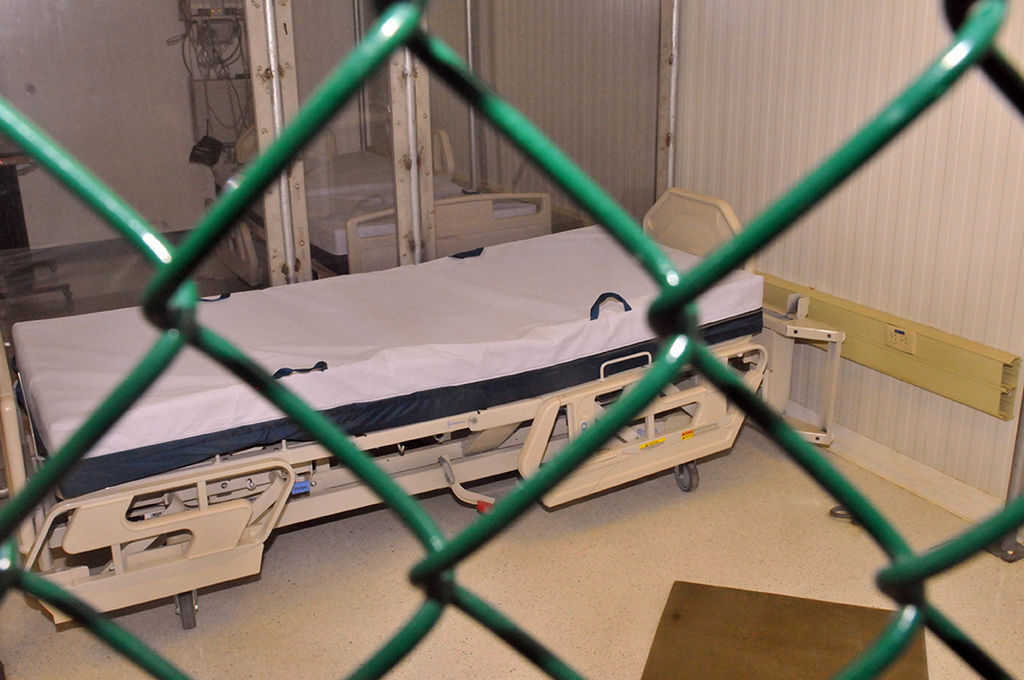 Coercive measures refer to involuntary hospitalizations, forced administration of medication, involuntary confinement in isolation, restraint, and the general restriction of freedoms. The authors state, "Coercion in its various guises has always been central to psychiatry, a legacy of its institutional origins." They argue that since deinstitutionalization in the 1970s and 80s where "the focus shifted towards care rather than custody" there has been a resurgence of coercion in mental health treatment.
Evidence of this can be found in many places. In England, the number of involuntary psychiatric hospitalizations has increased by over a third in the past six years, with over half of all psychiatric hospitalizations now being involuntary. There has also been an expansion of "protected" housing (i.e., living in the community but with restricted freedoms), compulsory treatment in outpatient settings, and increases in inpatient psychiatric beds. In addition, prisons have become a common place to detain people with mental illness: three times as many people with mental health disorders are found in US jails and prisons versus hospitals, and 15-25% of the UK prison population reports symptoms of psychosis.
The authors note that there is no evidence suggesting coercive tactics improve mental health outcomes and discuss an increase in concerns around coercion in Psychiatry. This includes Prime Minister Theresa May's commitment to replace the current mental health legislation, which discriminates against ethnic minority individuals, in order to reduce the number of detentions based on mental illness.
One of the main drivers of increased coercion argue the authors, is the emphasis on risk management: "Risk management has become a central tenet in the care of mentally ill people. Clinical practice seems no longer driven by the needs of the individual but by risk assessments, often of dubious validity."
The authors describe laws that detain individuals perceived to be a risk to society in mental health 'treatment' facilities as "an ill conceived attempt to hide preventive detention behind the veneer of respectability provided by a mental health context. They argue, "Although society has the right to be protected, using healthcare facilities to detain people for punishment rather than treatment, is inconsistent with basic medical ethics."
The focus on risk management inherently conflates mental illness with danger and the result is an increase in stigma and social exclusion for people with mental health challenges. Therefore, the authors call for a reduction, rather than an expansion, in coercive measures and increased collaboration between patients and doctors where individuals are involved in their own care.
****
Sashidharan, S. P., & Saraceno, B. (2017). Is psychiatry becoming more coercive? BMJ, 357, j2904. doi:10.1136/bmj.j2904 (Link)
***
Mad in America hosts blogs by a diverse group of writers. These posts are designed to serve as a public forum for a discussion—broadly speaking—of psychiatry and its treatments. The opinions expressed are the writers' own.
***
Mad in America has made some changes to the commenting process. You no longer need to login or create an account on our site to comment. The only information needed is your name, email and comment text. Comments made with an account prior to this change will remain visible on the site.