This week on MIA Radio we share the time between two interviewees; clinical psychologist Dr. Noel Hunter and entrepreneur and author Brett Francis.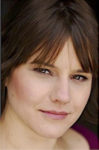 Dr. Noel Hunter is a clinical psychologist in New York and an advocate for the rights of people diagnosed with mental disorders. She believes in a trauma-informed, humanistic, person-centred approach to understanding problems in living. She has trained in community mental health, state hospital, residential, and college counselling settings.
Dr. Hunter is on the board of directors for the Hearing Voices Network – USA, the International Society for Ethical Psychiatry & Psychology, and the National Association for Rights Protection and Advocacy. She is an Associate Editor for the peer-reviewed journal Ethical Human Psychology & Psychiatry and has been a guest editor for Asylum Magazine.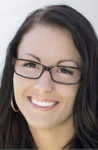 Brett Francis is a professional speaker, mental health advocate, author and entrepreneur.
Diagnosed with Tourette's Syndrome, severe ADHD, anxiety, OCD and panic disorder. Brett Francis is a professional speaker and mental health advocate, with a TV and radio show. – Her radio show, Not Broken® Radio has 1.8M+ online listeners alone and is heard on hundreds of stations throughout the globe! She's also a best selling author and has a mental health clothing line, all aimed towards having open and honest discussion about mental health and disabilities and also to give confidence to those struggling.
In this episode we discuss:
Dr. Noel Hunter
How Dr. Hunter came to be involved with the mental healthcare system.
That these experiences made Noel want to fight back, offer people an alternative and become an advocate who took a different approach.
That Noel feels that building trust within the therapeutic relationship is a fundamental part of a therapists job.
That it is healthy to be sceptical of the mainstream system.
Whether there can ever be equality in the therapeutic relationship.
Brett Francis
How Brett came to be diagnosed and medicated at a very early age.
Her experiences taking the antipsychotic drug Haloperidol, and that she felt it disrupted her schooling.
How Brett decided not to be limited by her diagnoses but instead focused on tackling the stigma and misinformation prevalent in mental health care.
That we should support and encourage people to talk about their struggles and we should do that through education.
How creating communities and social connections can be enormously helpful in responding to emotional or psychological distress.
Relevant links:
Dear Mental Health professionals please stop defending yourselves and listen
Crazy or Wise? Learning From Those Who Have Transcended Psychological Crisis
To get in touch with us email: [email protected]
© Mad in America 2017