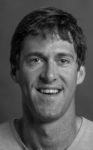 This week on MIA Radio, we interview Jeffrey Michael Friedman, a clinical social worker and an activist in the psychiatric survivors movement. Jeffrey provides trauma-informed therapy to victims of various forms of abuse and violence, including those who have survived abuses within the mental health system.
In addition to his work in the mental health field, Jeffrey is actively involved in the harm reduction movement, which supports human rights and non-coercive services for people who actively use drugs.
In this interview, we discuss why forced psychiatric treatment is a form of trauma and its impact on victims and their families.
In this episode we discuss:
How Jeffrey's early experience with the alternative school system led to being othered and ostracized, which influenced his later involvement with the psychiatric survivors movement.
How the trauma-informed perspective offers an alternative framework to the traditional medical model of mental health.
Why forced psychiatric treatment meets the definition of trauma, and more specifically, betrayal trauma.
The psychological effects of involuntary commitment forced drugging and outpatient commitment.
That forced treatment reinforces the notion that distress or crisis results from individual pathology rather than familial mistreatment or trauma.
That victims of forced treatment may be less likely to seek medical care for physical health issues or receive proper medical treatment.
How survivors can heal from forced treatment.
The parallels between the harm reduction movement and the psychiatric survivors movement, and similarities between safe consumption sites and peer services.
That the addiction treatment industry, including 12-step programs, can be coercive in similar ways to the mental health system.
Relevant Links:
Jeffrey Michael Friedman, LCSW
What is a Betrayal Trauma? What is Betrayal Trauma Theory?
The Power Thinker– a brief description of Michel Foucault's work on power and surveillance.
Thomas Szasz: The Right to Take Drugs
The Legal Industry for Kidnapping Teens – a description of the physically forceful transportation services that are sometimes utilized to transport teenagers to addiction treatment.
Jeffrey Michael Friedman on SoundCloud
Jeffrey can be followed on Twitter: @jmfriedman and Instagram: traumainformedpodcast
To get in touch with us email: [email protected]
© Mad in America 2018