An article published in the journal Psychiatric Services looks at the variety of perspectives in the world of mental health activists and advocates (MHAAs).
The authors discovered six classes of people out of the 547 surveyed, all of whom had personal experience with the psychiatric system and self-identified as either advocates or activists. These classes ranged from being fairly conservative to being extremely critical of psychiatric services, with several classes in-between representing a more moderate subset of individuals on questions such as involuntary hospitalization, drug use, ECT, and more.
The research was conducted by Awais Aftab, Shira Collings, and Nev Jones. They write:
"Mental health activists and advocates (MHAAs) with personal experience of using mental health services have played a vital role in the historical evolution of psychiatric care, and they have been at the forefront of reform. MHAAs have also served as connectors among clinicians, patients and service users, legislators, and the general public.
The attitudes of patients and service users, the general public, and clinicians have been the subject of numerous studies; however, there is a glaring lack of similar research characterizing the attitudes of individuals who self-identify as activists and who are actively engaged in advocacy efforts."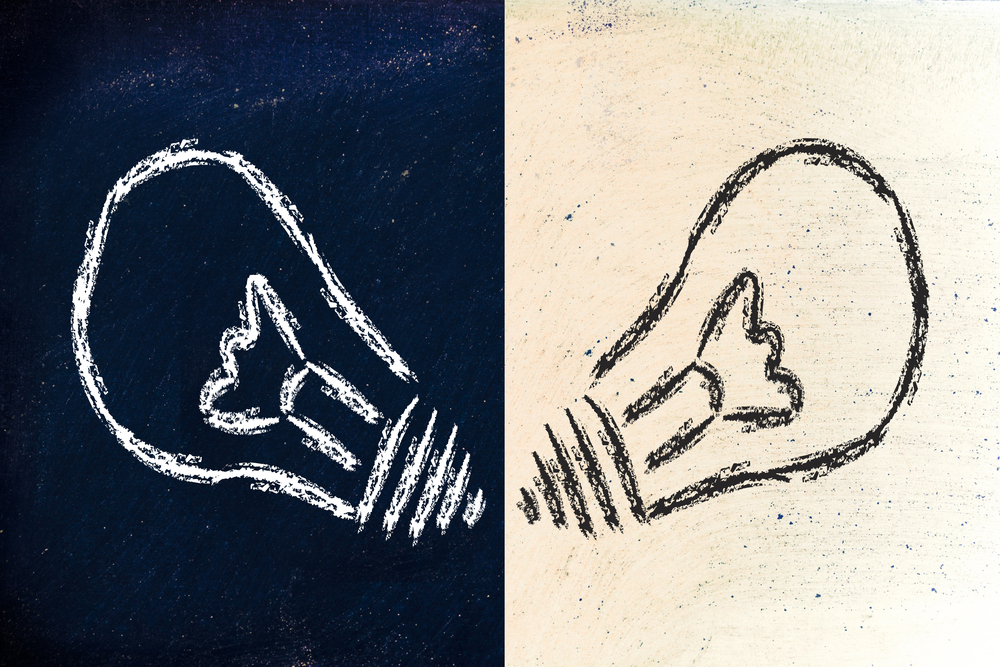 The field of anti-psychiatry, efforts in mad activism, service user advocacy, and other related initiatives have received increased attention in recent years, with even the New York Times publishing an article on hearing voices and the Guardian publishing on mad studies.
Through websites like this one, readers can engage with numerous different perspectives which challenge the mainstream psychiatric and psychological models for etiology, diagnosis, treatment, and more.
Most research has focused on "the attitudes of patients and service users, the general public, and clinicians" rather than what this paper calls mental health activists and advocates (MHAAs). The authors sought to remedy that lack of research by surveying the perspectives of these activists and advocates. Ultimately, they want to interrogate the notion of a binary, "black and white," pro-psychiatry or anti-psychiatry set of movements, representing the diversity of perspectives among advocates and activists.
An initial survey was developed by a "service user–led research team." This survey included existing materials, such as NAMI's 2017 policy priority statement and the National Coalition on Mental Health Recovery's 2017 statement. Additionally, items on the survey were included based on the service users' experience with/knowledge of the field. An effort was made to include both critical perspectives and more mainstream ones. Finally, the survey was refined through a focus group of activists with lived experience.
Study participants were limited to individuals who 1) had personal experience with "mental difference or psychiatric disability" and who 2) "self-identified as either advocates or activists." Two flyers were developed, one that targeted more "conservative" reformist groups and one that targeted more critical groups and organizations. Different language was used for each, such as "mental health advocacy" for the former and things like "neurodiversity, mad, user" for the latter.
Four "grouping variables" were used as central to the statistical analysis:
"Greater access to assisted outpatient treatment [AOT] and community treatment orders [CTOs] is needed for individuals diagnosed as having a serious mental illness and a history of violent assaults."
"All psychiatric diagnoses are problematic and need to be challenged."
"Involuntary inpatient commitment needs to be abolished."
"Psychiatric drugs are harmful."
The authors believed these concerns would target some central polarizations within more moderate and critical divisions of the advocate-activist space.
Five hundred forty-seven individuals completed the survey based on a 7-point Likert scale. 88% of the participants identified as white, 66% as female, and 90% as having a formal psychiatric diagnosis at some point—most often depression. 58% had been hospitalized, 34% involuntarily. 68% of participants were from the United States, while 11% were from the United Kingdom.
Through the statical method of Latent Class Analysis, the authors found a range of perspectives which they grouped into six different classes. Class 1, for example, agreed most strongly with the statement about assisted outpatient treatment and community treatment orders while scoring low on the other issues.
"All but one of the classes endorsed the expansion of AOT and CTOs for individuals with a history of violence. Classes 2 and 4 showed a particularly mixed profile. Class 2 was neutral on the question of greater access to AOT and CTOs; there was disagreement with the rejection of psychiatric diagnoses, agreement with the abolition of involuntary treatment, and neutrality on characterizing psychotropics as harmful. Class 4 favored greater access to AOT and CTOs, against the abolition of involuntary inpatient commitment, and agreed strongly with the rejection of psychiatric diagnoses and, to a lesser extent, with characterizing psychotropics as harmful."
On the opposite end of the spectrum, class 6 saw little agreement with the first issue but had strong opinions on the other items. The middle classes represented more moderate views than classes 1 and 6. However, all categories agreed with the need for "access to alternatives to traditional mental health, need for accommodations, and persons with lived experience being in positions of leadership."
Unsurprisingly, differences between personal experience with the psychiatric system and the radical nature of perspectives were noted—historical experiences had a strong relationship with current views. Class 6, for example, had the highest rate of history with Electroconvulsive Therapy (ECT) at 39% and the lowest rate of current psychiatric management at 20%. Class 6 also had the lowest rate of receiving outpatient therapy and counseling at 33%, while class 2 had the highest at 61%. History of involuntary hospitalization varied between the classes but was highest in classes 2, 5, and 6.
The variability between the classes, although you still have strong polarity between classes 1 and 6, for example, suggests less extreme polarization than is sometimes assumed in the media and other social groups:
"Survey responses reveal considerable heterogeneity, suggesting that a binary characterization fails to do justice to the range of views expressed by MHAAs."
The authors noted several limitations to the study. They suspected an overrepresentation of critical perspectives because those individuals were most likely to respond to the survey. They also had questions about the ability to generalize from these findings, given the possible unique nature of the individuals surveyed in terms of personal history and current perspectives.
The authors conclude:
"Engaging with people with critical perspectives in good faith, however, is foundational to democratic pluralism. Impulses to exclude individuals with certain views a priori reinforce existing power structures and hinder reform.
As our survey suggests, those with views most hostile to mainstream psychiatry are often those with histories of more invasive or involuntary treatment. We can tackle unpleasant dimensions of psychiatric care only if we take perspectives born from such experiences seriously."
****
Aftab, A., Collings, S., & Jones, N. (2022). Beyond binary narratives of mental health advocacy: Latent profiles of mental health activists and advocates with lived experience. Psychiatric Services, 1-7. (Link)