Researchers from the UK, Dr. Papayianni and Dr. Cooper, recently published a paper in the British Journal of Guidance and Counseling. Their work focuses on "metatherapeutic communication," understood as "the process of talking to clients about what they want from therapy, and how they think they may be most likely to achieve it." Their findings highlight the two major dimensions of metatherapeutic communication: (1) content matter and (2) temporal focus.
"In terms of clinical practice, the findings provide a framework in which psychological therapists can begin to conceptualize how and when they talk to clients about the therapeutic process itself," the authors write. "Perhaps, more importantly, it can help therapists to consider further opportunities for dialogue, collaboration, and negotiation with their clients."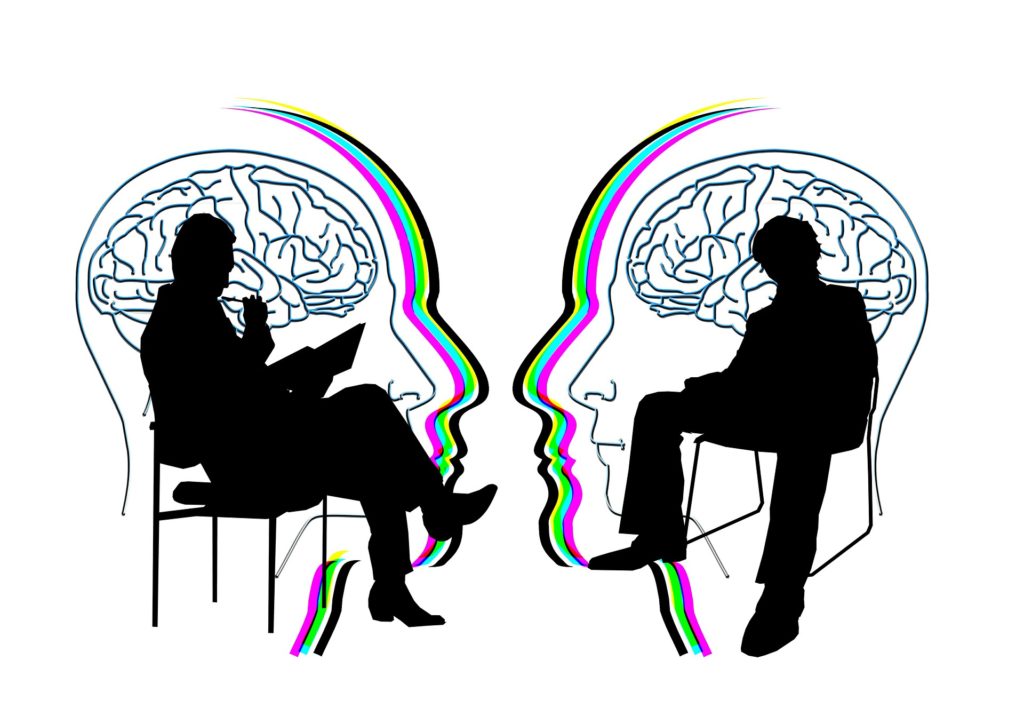 Metatherapeutic communication (MTC) involves a discussion between the therapist and client about the way therapy is, has been, or should be done. There is overlap between MTC and other concepts studied in psychotherapy such as "shared decision-making." Just as shared-decision making provides an alternative to paternalistic or medical decision-making, MTC promotes collaboration. However, MTC is a more implicit process than shared decision-making, and could simply focus on a discussion about the client's experiences within a session.
Evidence suggests that the MTC process can bolster clients' sense of satisfaction with their treatment. It can also play an important role in strengthening the relationship between the client and provider, an important indicator of whether or not therapy will be successful. While guidelines for practitioners to facilitate MTC have been developed, little is known about the different ways MTC can take shape.
"Developing such knowledge is essential in being able to deepen an understanding of MTC and the particular ways it might be facilitated in real therapeutic settings," the researchers argue. "Such an understanding could then be used to develop research and training in MTC practices."
Therefore, the aim of their research was to develop a starting framework for MTC guided by therapists' self-report of their MTC encounters. Data were collected from 12 therapists who practiced pluralistically and each worked with between one to five clients. Seven of the 12 therapists identified as female and five were male. One identified as mixed race and the remaining 11 identified as White. Most therapists (86.7%) were counseling psychologists in their penultimate or final year of doctoral training.
The data also represented experiences for a total of 35 clients (mean age = 31.9 years old). These clients met criteria for moderate to severe depression on the Patient Health Questionnaire -9 (PHQ-9). The majority of clients identified as White ( n = 26, 74.3%) and female (n = 24, 68.6%). When rating clients on their clinical outcomes, formula from the Improving Access to Psychological Therapies program was used to place clients in one of four categories, (1) reliably recovered (n = 14, 40%); (2) reliably improved (n = 11, 31.4%); (3) reliably deteriorated (n = 4, 11.4%); (4) other, or no evidence of reliable changes (n = 6, 17.1%).
At the end of each session, therapists were instructed to complete a Therapist Note Form in which they briefly responded with details about "moments of negotiation or collaboration around the goals, tasks, and methods of therapy (and indicate[d] when in the session they occurred)." The data analysis process predominantly focused on qualitative, template analysis in which relevant themes across responses were identified by the researchers. Units of meaning were coded and then specified in a hierarchical fashion. In total, 374 Therapist Note Forms were analyzed.
The researchers identified two primary themes or dimensions of MTC. The first was that MTC varies based on subject matter or the actual content of the therapist and client's discussion. Most often, therapists initiated MTC to discuss methods (n = 234), meaning the tasks utilized in session. Therapists also initiated MTC to discuss the topic (n = 135) of conversation. For example, one therapist wrote: "I asked the client what he'd like to talk on now, and the client chose how we used the last 20 mins of the session." The remaining MTC subject matter types identified were experiences of therapy (n = 27), progress (n = 14), and understandings of client difficulties, or "co-formulation" (n = 13).
The second dimension of MTC is described as the temporal focus or the time period about which the MTC was discussed. The majority of reported MTCs were about the current session (n = 225). This was followed by MTCs about the therapeutic work as a whole, rather than focused on any one session (n = 208). MTCs were also categorized as temporally focused on extratherapeutic activities (n = 46), also understood as "homework" or therapeutic activities taking place outside of the direct therapeutic encounter. Additional temporal MTCs included discussion focused on the next session (n = 23); previous sessions (n = 21); and an upcoming ending of therapy (n = 5).
The time at which the MTC took place was identified as an additional dimension. However, this dimension was noted to be less of an MTC descriptor and more of external aspect related to MTC. More specifically, these results found that the most common time at which MTC occurred was at the beginning of sessions. This was followed by within sessions, at the end of sessions, at review points throughout treatment, and in the final sessions of therapy.
Quantitative, chi-squared tests were conducted to determine if there were significant differences in the nature of MTC across different time points or in their temporal foci. For example, three primary questions were posed:
Did the temporal MTCs differ based on when they were discussed (time points)? The results of this test were significant, demonstrating that "there was more likely to be a focus on the previous session and the current session at the start of sessions, while the focus was more likely to be on the therapeutic work as a whole and extratherapeutic activity within sessions. At the end of a session, the focus was more likely to be on the next session."
Were there significant differences in what was discussed (MTC subject matter) at different times (time points)? The results of this test were also significant, demonstrating that "Goals and topic were more likely to be the focus at the start of sessions, understandings and methods were more likely to be the focus within sessions; progress was more likely to be discussed at the end of sessions."
Finally, were there differences in the temporal foci of MTCs related to the subject matter? This was also significant in that "Goals, methods and progress were more likely to be discussed in relation to the therapeutic work as a whole, while topic and experience were more likely to be discussed in relation to the current session. Understandings were more likely to be discussed in relation to the extratherapeutic activity."
While these results are incredibly informative, they are exploratory in nature and feature numerous limitations. First, they are based on therapist self-report and could reflect differences from what actually occurred in session. Second, therapists were practicing a specific form of pluralistic therapy that features higher amounts of MTC so these results are not representative of other forms of therapy.
No evidence was available to describe assessment-based sessions which would be when MTC would be most expected to take place. Additionally, the researchers approached conceptualizing MTC through a positivist epistemology in which they understand MTC to occur objectively. This stance removes understanding the subjective accounts that may describe MTC more in-depth. Lastly, because of empty cells, the differences across MTC dimensions illustrated by chi-squared tests must be interpreted with caution.
Nevertheless, Papayianni and Cooper succeeded in their aim to develop an initial, nonexhaustive list of the different forms that MTC might take. This list, they argue, show promise in guiding further research and development that has the potential to inform collaborative, client-centered practice.
"Given the current evidence base supporting the development of a collaborative therapeutic relationship, there are emerging indications that such work may be of value to the therapeutic process."
****
Papayianni, F., & Cooper, M. (2018). Metatherapeutic communication: an exploratory analysis of therapist-reported moments of dialogue regarding the nature of the therapeutic work. British Journal of Guidance & Counselling, 46(2), 173-184. (Link)
***
Mad in America hosts blogs by a diverse group of writers. These posts are designed to serve as a public forum for a discussion—broadly speaking—of psychiatry and its treatments. The opinions expressed are the writers' own.
***
Mad in America has made some changes to the commenting process. You no longer need to login or create an account on our site to comment. The only information needed is your name, email and comment text. Comments made with an account prior to this change will remain visible on the site.