A study recently published in the journal Pharmacy reports the findings of a pilot study examining the effects of stimulants on college students who do not meet criteria for a diagnosis of Attention Deficit Hyperactivity Disorder (ADHD). As the authors of the study note, many high school and college students report misusing stimulant medication (e.g. Adderall) to improve their cognitive functioning. In their examination of the drug effects on these students, researchers determined that Adderall did not have a significant effect on cognitive functioning in students without an ADHD diagnosis.
"Contrary to student expectations and beliefs, prescription stimulants may not lead to neurocognitive enhancement and improved academic performance, as stimulant misuse has been found to be negatively correlated with academic functioning," the authors write.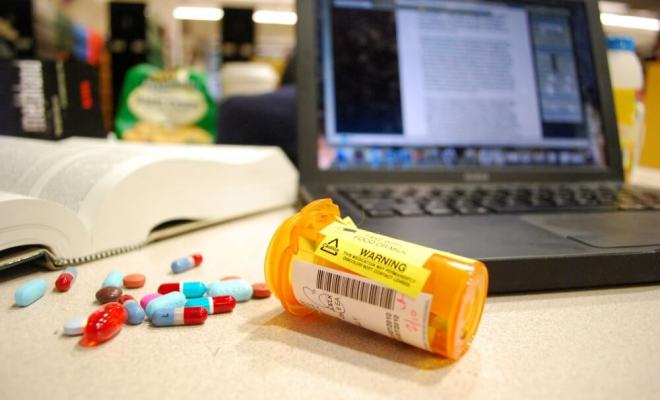 Many students report using prescriptions stimulants to give them a cognitive boost. Researchers have found that stimulant misuse is most likely to start in the late teens, with the risk being highest between the ages 16-19. Given that so many students who have not received a diagnosis of ADHD are reporting misuse of these drugs, the researchers of the present study sought to determine if these prescription drugs actually do enhance cognitive functioning in students who do not have an ADHD diagnosis.
To examine if stimulants (Adderall) influence cognitive, autonomic and emotional functioning in healthy college students, Weyandt et al recruited 13 college students and administered either 30 mg of Adderall or placebo. Baseline self-reports and physiological measures were collected prior to "drug" administration. Neurocognitive measures were conducted to assess drug effects on cognition. The tools utilized included tests of working memory, language, attention, executive functioning (self-report), fluency and comprehension. Additional measures of subjective drug effects activated emotion, and autonomic activation (including heart rate and blood pressure) were also included.
Results of the study showed that Adderall had minimal effects on cognition. Medium effects were found on a test of attention and working memory. Small effects were found on tests of executive functioning, attention, language, and perceived drug effect. The authors highlight that while Adderall significantly reduced reaction time, it worsened working memory scores. No effect was found on reading performance.
Lastly, a significant increase was found in activated positive emotion and no effect on negative emotion. Additionally, Adderall had a significant main effect on heart rate and blood pressure.
While the sample of this study was small, and the findings should be interpreted cautiously, they present interesting data that provide some information on the effects of stimulants on individuals without an ADHD diagnosis. Results of the study showed that Adderall had minimal, but mixed effects on cognitive processes, significant effect on autonomic responses (increased heart rate), subjective drug experience, and positive states of activated emotions.
Ultimately, the authors conclude that "non-medical use of moderate-dose Adderall in healthy college students may improve attention ability but has a minimal or adverse impact on other cognitive processes and does not enhance academic performance, despite the common misuse of stimulant drugs for these purposes."
****
Weyandt, L. L., White, T. L., Gudmundsdottir, B. G., Nitenson, A. Z., Rathkey, E. S., De Leon, K. A., & Bjorn, S. A. (2018). Neurocognitive, Autonomic, and Mood Effects of Adderall: A Pilot Study of Healthy College Students. Pharmacy, 6(3), 58. (Link)