New research finds that a childhood ADHD diagnosis in young boys is not predictive of adult functioning. In this new study, even the severity of ADHD in childhood did not predict any adult outcome measures. The researchers hypothesized that numerous predictive factors could be used—but found that only childhood IQ was able to predict multiple outcomes. This result was disappointing for the researchers, as IQ predicts these outcomes in all children, not just those diagnosed with ADHD.
"Unexpectedly, the severity of ADHD symptoms in childhood was not associated with any of the outcomes listed," the researchers write. "Other than childhood IQ, which predicted better outcomes in several domains, there were no consistent prognosticators of adult function among children with ADHD."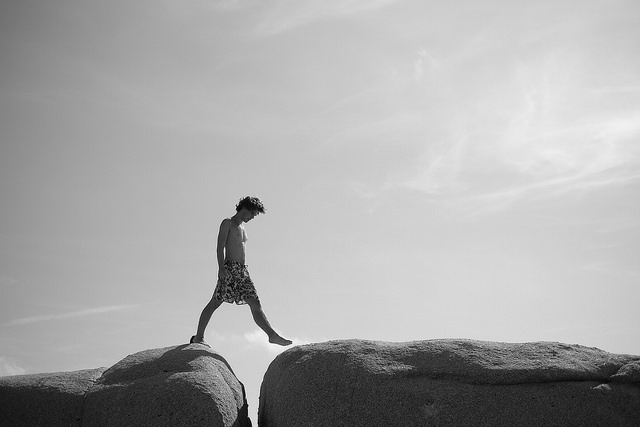 María A. Ramos-Olazagasti, of Columbia University, led the research and published it in the Journal of the American Academy of Child and Adolescent Psychiatry. The researchers found that childhood IQ was able to predict (at least better than chance) the following adult traits:
educational attainment
occupational rank
occupational adjustment
social adjustment
It should be noted that IQ is generally able to predict these particular outcomes in children without ADHD as well, so this finding adds little to the research. Additionally, these outcomes may not be as relevant as life satisfaction or quality of life outcomes, which are less linked to IQ.
Other findings in the study were that socioeconomic status and reading ability could (on average) predict future educational attainment, which is not a surprise, as this is a commonly used predictor in children without an ADHD diagnosis as well. Additionally, as is common in this research, conduct problems in childhood were associated with lower overall functioning, educational attainment, and occupational functioning in adulthood. Similar to children without an ADHD diagnosis, those children who were poorly behaved and did not engage in school were slightly more likely to be less educated and have less well-paying jobs as adults. Other slight correlations were found that were common in the literature:
"Antisocial behaviors predicted poorer educational attainment; educational goals were related to better overall function; early job functioning had a positive relation with social functioning; and early social functioning was positively related to occupational functioning."
None of these had the kind of predictive power the researchers hoped to see, and none are unique to children with ADHD. Strangely, the authors did not report whether the children were prescribed medication. This makes it difficult to interpret their results, as children are frequently prescribed various types of psychoactive drugs for ADHD, including stimulants and antipsychotics. Any of these medications might have a positive or negative effect on future functioning.
Another limitation of the study is that it focused on White boys without a diagnosed conduct disorder. Conduct disorder is often diagnosed with ADHD, so this study missed a substantial portion of the population of children with an ADHD diagnosis. Additionally, by focusing on White boys, this study can tell us nothing about predictors (or lack thereof) of future functioning for girls and non-white people.
The researchers conclude that "predicting the course of children with ADHD remains a challenge."
****
Ramos-Olazagasti, M. A., Castellanos, F. X., Mannuzza, S., & Klein, R. G. (2018) Predicting the adult functional outcomes of boys with ADHD 33 years later. Journal of the American Academy of Child and Adolescent Psychiatry, 57(8), 571-582. doi: https://doi.org/10.1016/j.jaac.2018.04.015 (Link)
***
Mad in America hosts blogs by a diverse group of writers. These posts are designed to serve as a public forum for a discussion—broadly speaking—of psychiatry and its treatments. The opinions expressed are the writers' own.
***
Mad in America has made some changes to the commenting process. You no longer need to login or create an account on our site to comment. The only information needed is your name, email and comment text. Comments made with an account prior to this change will remain visible on the site.