New research, published in SAGE Open, highlights a community-based participatory research (CBPR) approach to creating a mobile, community-centric model of healthcare at five homeless shelters in a rural Mid-Atlantic community. The researchers used a collaborative approach between the community and academic partners to investigate issues that impact the lives of community members. Their novel approach to addressing inequities and health disparities begins from a focus on resources, resilience, and growth opportunities, rather than an emphasis on diagnostic labels or deficits.
The study authors, Kiser and Hulton, community health nurses at James Madison University, formed a coalition called Healthcare for the Homeless, which is composed of public health nurses, academic nursing faculty, community hospital leadership, shelter managers, representatives from the local housing authority and a homeless representative. They find that providing comprehensive healthcare (including urgent care, chronic illness treatment, mental health evaluation, counseling and referrals, podiatric, interprofessional, and dental clinics) led to a significant reduction in costs to a local community hospital that often treated homeless clients in the emergency department.
"Shelter managers reported that 100% of individuals in the local homeless population had ongoing mental health and/or substance abuse issues," write Kiser and Hulton. "Treatment options within the local area for mental health were extremely limited, and local substance abuse treatment options for homeless individuals were nearly nonexistent."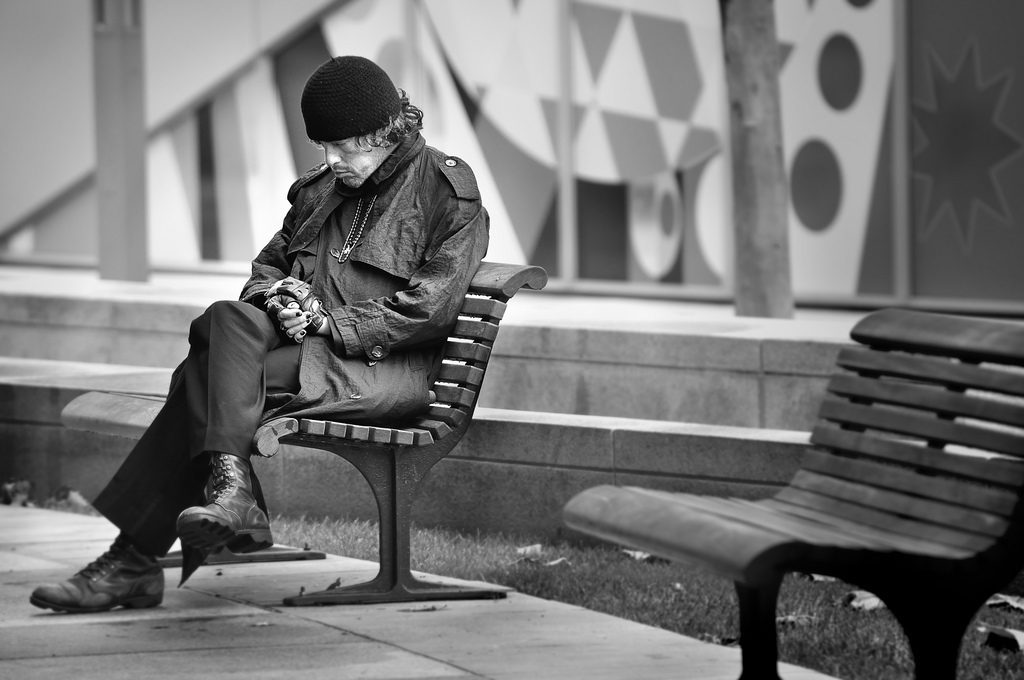 Earlier reporting by Mad in America showcased that, by moving homeless individuals into permanent housing, Los Angeles County was able to reduce costs for public services by close to 60 percent. Indeed, this is likely due, at least in part, to the fact that homeless individuals often require unconventional and frequent care to treat their various ailments. However, there is a dearth of research on the unique challenges faced by the homeless population in rural areas.
Despite the stereotype of homelessness as an urban phenomenon, the incidence and prevalence of rural homeless populations may be similar or even greater than urban populations. Homeless individuals often lack access to public resources, jobs, public transportation, and health insurance, and often have had negative encounters with healthcare professionals. Seeking access to healthcare and treatment often becomes secondary to a focus on securing means of survival, including meeting needs for nutrition, safety, shelter, and hygiene.
"CBPR aims to be participatory, cooperative, empowering, and justice-oriented and used as an orientation to research rather than a specific research method," Kiser and Hulton write.
"While many of the traditional data collection methods are appropriate, there are additional core components of phases in conducting CBPR . . . 1. Forming partnerships, 2. Assessing community strengths and dynamics, 3. Identifying priority health concerns and research questions, 4. Designing and conducting an etiological intervention and/or policy research, 5. Feeding back and interpreting research findings and 6. Disseminating and translating research findings."
The Healthcare for the Homeless Coalition conducted a targeted needs assessment in a rural community in the mid-Atlantic with a population of 130,000 and a 33.5% poverty rate. The assessment revealed that providing health care for the homeless was a key health issue, but that obstacles such as a lack of insurance, money for copayments, medication access and transportation prevented holistic care.
To address this need, the coalition created a suitcase clinic, wherein volunteer providers, a nursing case manager, and volunteers provided 18-20 hours a week of urgent care services, chronic illness management, preventative care and onsite case management at five local shelters. The suitcase clinic provided care to 269 homeless clients, almost 60% of who needed care for chronic illness, and who required over 1200 annual care encounters and around $12,000 in free prescription medication.
Based on feedback from the coalition, services were expanded to provide a Mental Health Suitcase Clinic, Podiatric Clinics, Dental Clinics, and a new student-led Interprofessional Clinic. At the Mental Health Suitcase Clinic, graduate students in psychology and undergraduate students in nursing screened individuals at the shelter using the Alcohol Use Disorders Identification Test (AUDIT), Patient Health Questionnaire (PHQ9), Generalized Anxiety Disorder (GAD-7), as well as the primary care PTSD screen (PC-PTSD). Those who scored high on these measures were given information on mental health services available to them and were then triaged either to receive weekly counseling from graduate students in psychology, or to other services if they had a strong history of substance abuse or an extensive psychiatric history.
Both podiatry and dentistry are commonly unmet needs in homeless populations and the CBPR team developed clinic services to meet these needs. A podiatric clinic provided clean footwear and appropriate referral services, while the dental clinic partnered with two local dental offices to provide dental services. The Interprofessional Clinic brought together undergraduate nursing students, second-year physician assistant students, and dietetic students to develop care plans, provide information on chronic diseases and diet, and develop a meal each month for shelter residents.
By investigating billing records at a community hospital, Kiser and Hulton determined that the suitcase clinics lowered hospital costs for people who had regularly used the Emergency Department for services in the past.
"60% of the HHSC clients surveyed indicated that the HHSC kept them from going to the ED," said Kiser and Hulton. "Additional results from the Patient Satisfaction survey demonstrated that 70% of the respondents listed the HHSC as their primary source of care. Moreover, 77% of those surveyed indicated satisfaction with the level of privacy and confidentiality provided by the HHSC, and 96% indicated a willingness to use the HHSC again."
By creating strong connections with each shelter site, recognizing the wide range of needs within the homeless population, and engaging deeply with all members of the community, Kiser and Hulton were able to identify and address the needs that the homeless population had themselves wanted to be addressed. Models such as Housing First have not sufficiently been investigated in rural populations as a means to limit the development of chronic conditions and disability. Kiser and Hulton's work demonstrates the importance of providing direct access to care in a comfortable space with a respectful team.
"The delivery of health care in a space within the shelters, where the client feels comfortable, by practitioners who treat the client with respect and who are committed to connecting the individual to any other services needed allows for the provision of quality care, as well as increasing the potential to find and maintain stable housing."
****
Kiser, T., & Hulton, L. (2018). Addressing Health Care Needs in the Homeless Population: A New Approach Using Participatory Action Research. SAGE Open, 8(3), 1-7. doi:10.1177/2158244018789750 (Link)