A new meta-analysis, representing the most extensive study to date, examined the hypothesis that a particular genetic predisposition, related to serotonin, is linked to later onset of depressive symptoms when paired with stressful life events. Dr. Culverhouse and a large team of international researchers conducted this study to clarify the debate and controversy around genes (the S allele of the 5-HTTLPR serotonin transporter promoter region), stress, and depression.
Their findings, published in Molecular Psychiatry, demonstrated no evidence to support the gene-environment interaction effect, a widely-held belief in the field.
 "A hallmark of science is the ability of results to be replicated, a criterion that has been increasingly recognized in biological and psychological research. The original 2003 report of an interaction between 5-HTTLPR genotype and stress exposure on depression has remained controversial owing to inconsistent results from replication efforts," they write.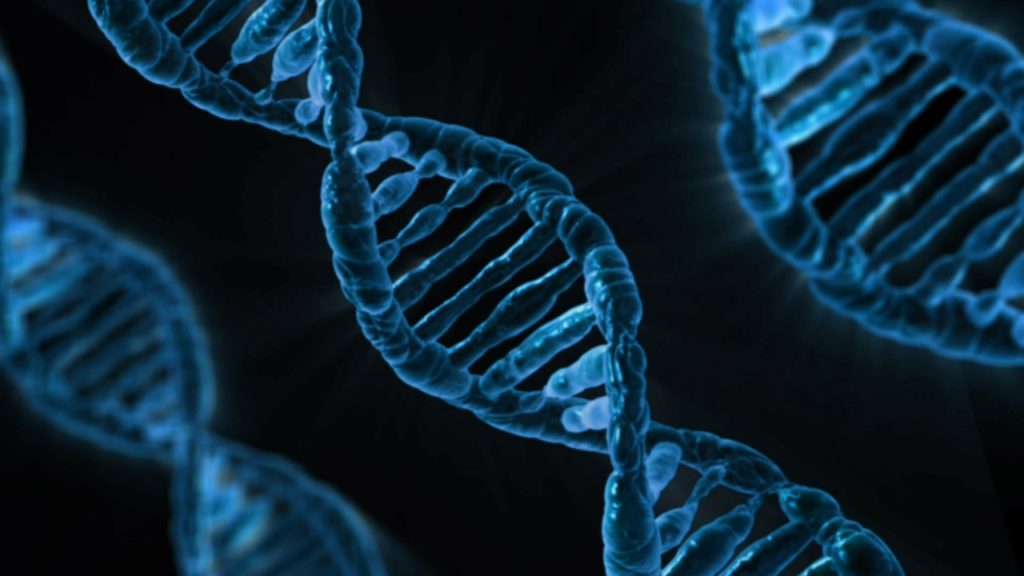 In 2003, a high-profile report suggested that the development of depression was attributable to an interaction between a person's genes and their environment. Researchers proposed that certain genetic variations related to serotonin, a neurotransmitter, predispose individuals to develop depression. Specifically, the presence of a short, or S, allele of 5-HTTLPR is thought to increase one's likelihood of depression when that person has also experienced stressful life events, such as childhood maltreatment.
This research was highly influential on the field, Culverhouse and team explain. The study was widely cited and, since its release, over one hundred articles have explored the "gene-environment interaction effect" thought to contribute to the development of "major depressive disorder," depressive symptoms, and suicidality.
Numerous meta-analyses have sought to combine the findings of these studies to determine whether this link between genes does make one more likely to develop depression after exposure to stress. However, the results of these meta-analyses are mixed. Some have found support for this interaction while others demonstrate no evidence to support the hypothesis.
Researchers have pointed out the methodological limitations of the meta-analyses in support of the gene-environment interaction effect. For example, some have pointed out that previous reviews were restrictive in their inclusion criteria resulting in misrepresented support. Others have called attention to specific statistical considerations such as the inclusion of studies that observed outcomes other than depression as well as other inconsistencies that likely resulted in erroneous support.
In this study, Culverhouse and a team of researchers conducted a meta-analysis that addressed these shortcomings. They combined the results of studies that have explored the connection between the genetic variation and life stress on the development of depressive symptoms.
In this process, a variety of studies were included to increase the power of their findings. However, they sought to reduce the risk of inconsistencies by avoiding heterogeneity in their inclusion criteria and their analytical approach. Instead, they sought to include only studies that were relevant and focused. Culverhouse and team write:
"Our goal was to include data from as many pertinent studies as possible. However, analyses based on a small number of samples can be statistically unstable, a problem that is exacerbated in models involving multiple covariates and an interaction term. For these reasons, we required participating studies to have genotyped at least 300 individuals for 5-HTTLPR and to have assessed depression and stress for inclusion."
By engaging in intentional methods and correcting for the limitations of previous analyses, the researchers assert that they employed proper rigor to investigate the interaction effect: "With this approach and the large number of contributing samples, we are well positioned to clarify the relationship between 5-HTTLPR, stress, and depression."
Across all of the subgroups included, their results found there to be no evidence in support of the gene-environment effect for depression. In their analyses, life stress was represented both through the presence of childhood maltreatment and other life experiences as stressors. "Current depression" and "lifetime depression" were examined to account for the notion that depression can be recurring. Studies included featured samples sizes both of participants of all ages and young adults.  In addition to this, they utilized different methods to code the genetic variation.
In addition to this, they even included data from the original Caspi et al. (2003) study in their meta-analysis. Despite these efforts, none of their analyses generated any "compelling evidence that the 5-HTTLPR S allele increases the risk of major depression in individuals exposed to stress." In other words, the idea that a genetic predisposition contributes to depression was not supported in this combined dataset that observed 43,165 participants and numerous studies. They write:
"Importantly, our meta-analyses do not support the hypothesis that in subjects exposed to stress, carrying S alleles for 5-HTTLPR confers a differential and increased risk for either lifetime or current depression compared with the impact of carrying S alleles in subjects who were not exposed to stress. In fact, when the outcome is current depression, the point estimates for the interaction terms are all in the direction opposite of the hypothesis."
The results of this study put a prevailing belief on trial by suggesting that the existing combined evidence fails to support the gene-environment interaction effect for depression.
"Based on our findings, we conclude that if an interaction exists in which the S allele of 5-HTTLPR increases risk of depression only in stressed individuals, then it is not a broadly generalizable effect, but must be of modest effect size and only observable in limited situations."
****
Culverhouse, R. C., Saccone, N. L., Horton, A. C., Ma, Y., Anstey, K. J., Banaschewski, T., … & Goldman, N. (2018). Collaborative meta-analysis finds no evidence of a strong interaction between stress and 5-HTTLPR genotype contributing to the development of depression. Molecular Psychiatry, 23(1), 133. (Link)