Researchers from the United Kingdom and Ireland recently published an article in the Journal of Theoretical and Philosophical Psychology focusing on how to conceptualize loneliness in health research. Definitions of loneliness are plentiful and vary across disciplines, but the authors, McHugh Power and colleagues, argue that to adequately address both the root causes and the outcomes of loneliness an integrated definition across multiple fields is necessary.
"Loneliness is insufficiently operationalized, defined, and conceptualized, not just across disciplines but also within them," the authors write. "Specifically, it will be difficult to understand the true impact of loneliness on health, the mechanisms through which it operates, and the interventions that best stand to alleviate it, without a clear and evidence-based conceptualization of loneliness and agreement on its ontology."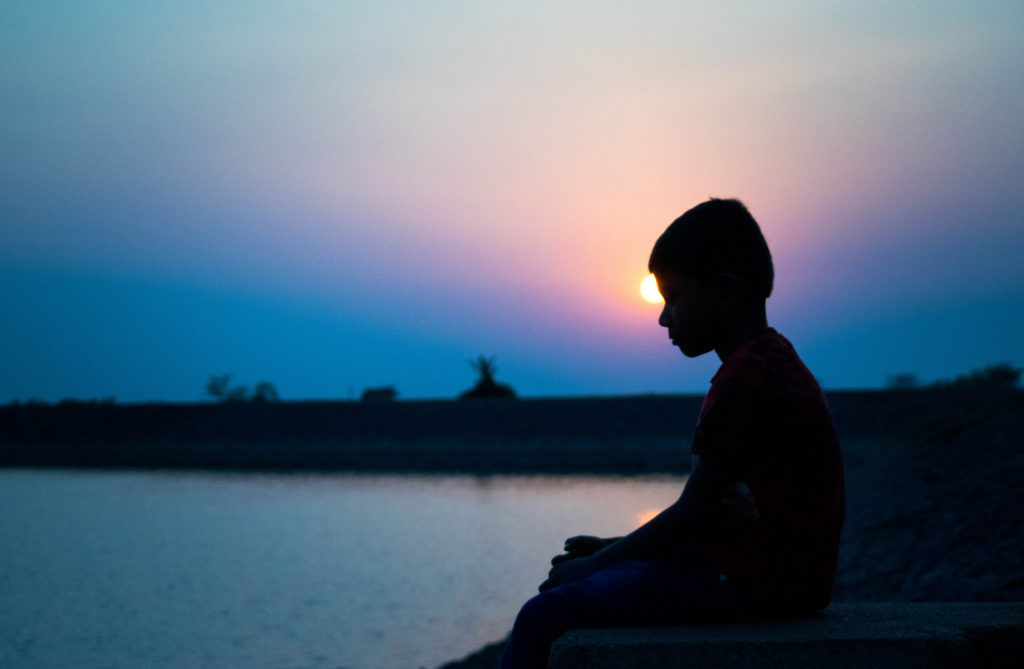 Past research has shown loneliness to both be a cause and symptom of a variety of health issues, ranging from physical problems such as cardiovascular mortality to mental health issues such as depression and anxiety. Even though there is evident importance to understanding such a complex issue, there are multiple definitions across medicine, social sciences, and the humanities. While broad interest lends itself to a breadth of research, it also introduces ambiguity into the description. To address this issue, the team aimed to demonstrate this heterogeneity in definition, describe the lack of effectiveness of existent interventions, and propose an agenda to move forward.
McHugh Power and her team directed a theoretical synthesis in an attempt to cultivate a causal understanding of loneliness, arguing that previous efforts to compile loneliness research are insufficient. To do so, they first extracted and summarized aspects of relevant theories, then compared those theories for similarities and differences, and lastly combed the synthesis for additional theoretical insights. A template analysis was conducted, delineating causes of loneliness, which included a lack of intimacy, cognitive discrepancy, a confused response to Western society, and lack of social or emotional relations. From this, 38 articles were explored and integrated, from which five intraindividual levels (biological, developmental, cognitive, personality factors, and existence) and four interindividual and societal levels (intimates, network, situational factors, and cultural factors) were uncovered.
There are a variety of personality and affective factors that may dispose one to loneliness, ranging from individual elements (such as introversion or pessimism about others) to relational factors (such as difficulty forming relationships or high standards for others). Philosophical literature argues that simply existing and acknowledging death is sufficient to cause loneliness; this existential loneliness may overlap with the remainder of the levels. Others say that a lonely personality as a whole exists.
"This individual would feel themselves to be unlovable, have a poor sense of self with poor social skills, high neuroticism, low extraversion, deficits in self-disclosure, emotion regulation, social information processing, and relationship formation," said the authors.
There are also varieties of cognitive factors that may determine loneliness, again on either an individual or a relational level — these range from self-blame or maladaptive social cognitions to dysfunctional attributions of others. The cognitive discrepancy model postulates that loneliness arises when there is a discrepancy between actual and desired relationships, though other research within cognitive psychology has demonstrated loneliness is more complicated than that; loneliness seems to be about the interplay between dysfunctional beliefs about the world, others, and self, which negatively impacts existent and potential relationships by reinforcing loneliness and isolation from others. Others still argue that loneliness may serve an adaptive function, bringing people closer together, though this is more adaptive in the short term than the long run, where loneliness may become chronic.
Evolutionary theories posit that loneliness is an output of neural substrates of pain to encourage individuals to avoid isolation and to have a sensitivity toward social rejection. The limitations of evolutionary research are that many evolutionary studies are conducted with animals and are thereby lack generalizability. Psychoanalytic thought suggests that anxious or avoidant attachment can make one susceptible to loneliness, as can the characteristics of early life caregivers, social support during childhood, and adult attachment style. There have been attempts to integrate attachment theory and social neuroscience to explain loneliness. In this regard, the authors write:
"Brain regions related to social signal processing are stronger than typically dampening cognitive and executive areas during adolescence, and as such, the developing brain is particularly sensitive to social cues and resulting feelings of social rejection and loneliness."
There is a high degree of interaction between the interindividual/societal levels of loneliness and the previously mentioned intraindividual levels, such that the interindividual levels provide a context for in which individuals develop and act. One such context is "intimates," which is the thought that loneliness arises from the absence or loss of someone whom the individual is intimate with, like a spouse. Other intimacy theorists suggest that loneliness may be reflective of a lack of intimacy in the primary relationships of adulthood.
Another framework for loneliness is the theory of network deficits, which suggests that one's social network provides a context for close relationships to bloom. Loneliness, by this theory, develops when there is a deficit or aberration in the qualities of the social network, such as social withdrawal and disengagement.
"Clearly, from the extent of literature regarding the impact of the network on loneliness, etiology extends outside of the individual," write the authors. "There is clear evidence that personal and network factors interact to produce loneliness. For instance, beliefs about oneself and about others will in part shape the social network surrounding an individual, and the existence of loneliness can shape social interactions to such an extent that an individual becomes marginalized in their network."
Similar to network deficits, situational factors set a context by which loneliness is more or less likely to occur, ranging from more transient factors such as sickness to more stable factors like rural living.
The last framework McHugh Power and colleagues suggest is that of cultural and societal factors, which have a significant impact on situational factors. While loneliness has been theorized to be universal, in that it has been reported in every culture investigated, cultural factors may shape social norms that influence one's evaluation of their relationships and, in turn, their loneliness. As evidence for their claim, the team cited research showing that individualistic societies may be more prone to loneliness.
There have been public health interventions in an attempt to "cure" loneliness, though their results have been mixed. This effort is hindered in part by the lack of consensus regarding the definition and measurement of loneliness, coupled with a lack of evidence-based treatments and disagreement over the best way to intervene upon loneliness. A transdisciplinary approach (which has been successful across other health research) to defining loneliness is the first necessary step, argue the authors.
"Forging a mutually agreed definition, or conceptual model of loneliness across the fields of psychology, sociology, medicine, and social policy, would be of use to all domains, at least providing new perspectives that might help us arrive at a consensus on effective ways to intervene to improve outcomes," they write. "[Our] current synthesized model of loneliness could constitute a starting point in informing interventions in this manner."
The paper concludes by offering both empirical and non-empirical routes forward. From an empirical perspective, the authors argue that the conceptual fuzziness surrounding loneliness can be broken down through inductive, qualitative and exploratory research, of which there is a shortage in the field of loneliness. Further, studies have suggested multiple divergent directions that the field could head.
One such study imagines loneliness as being a combination of self-alienation, interpersonal isolation, distressed reactions, and agony, while another found that loneliness was not frequently associated with social isolation, but rather with boredom, lack of security, shame and lack of activity. Further empirical research could clarify the legitimacy of this distinction, and further investigate the foundational elements of loneliness.
From a non-empirical perspective, the authors argue that conceptual clarity regarding what individuals experience as loneliness should be investigated via a philosophical phenomenology approach. Philosophical phenomenology has been used to approach a variety of adjacent topics to loneliness, such as solitude, depression and solitary confinement. Through rich existent literature on issues similar to loneliness, loneliness can perhaps be conceptualized.
"We have argued that loneliness is insufficiently operationalized, defined, and conceptualized, not just across disciplines but also within them," write the authors. "It will be difficult to understand the true impact of loneliness on health, the mechanisms through which it operates, and the interventions that best stand to alleviate it, without a clear and evidence-based conceptualization of loneliness and agreement on its ontology… We advocate the use of qualitative methods to further characterize the subjective experience of loneliness, exploiting, and in tandem with, a transdisciplinary psychological–philosophical approach that will ultimately go some way toward explaining how and why it impacts upon physical health outcomes."
****
McHugh Power, J. E., Dolezal, L., Kee, F., & Lawlor, B. A. (2018). Conceptualizing loneliness in health research: Philosophical and psychological ways forward. Journal of Theoretical and Philosophical Psychology, 38(4), 219-234. http://dx.doi.org/10.1037/teo0000099 (Link)