In the past few years, the search for a genetic cause for schizophrenia appeared to have stalled. No single gene—or distinct group of genes—could be found to explain the diagnosis. However, researchers soon came up with an alternative hypothesis: the "polygenic model." Large groups of genes, responsible for all sorts of functions within the human body, were grouped together based on studies that analyzed large portions of the human genome. Although results were mixed, some studies found statistically significant effects, indicating that these gene groupings might have some relationship to schizophrenia.
A new study, just published online in the journal Neuropsychopharmacology, analyzed the explanatory power of these polygenetic models. The research was led by Kristin K. Nicodemus, at the University of Edinburgh, and Kevin J. Mitchell, at Trinity College Dublin.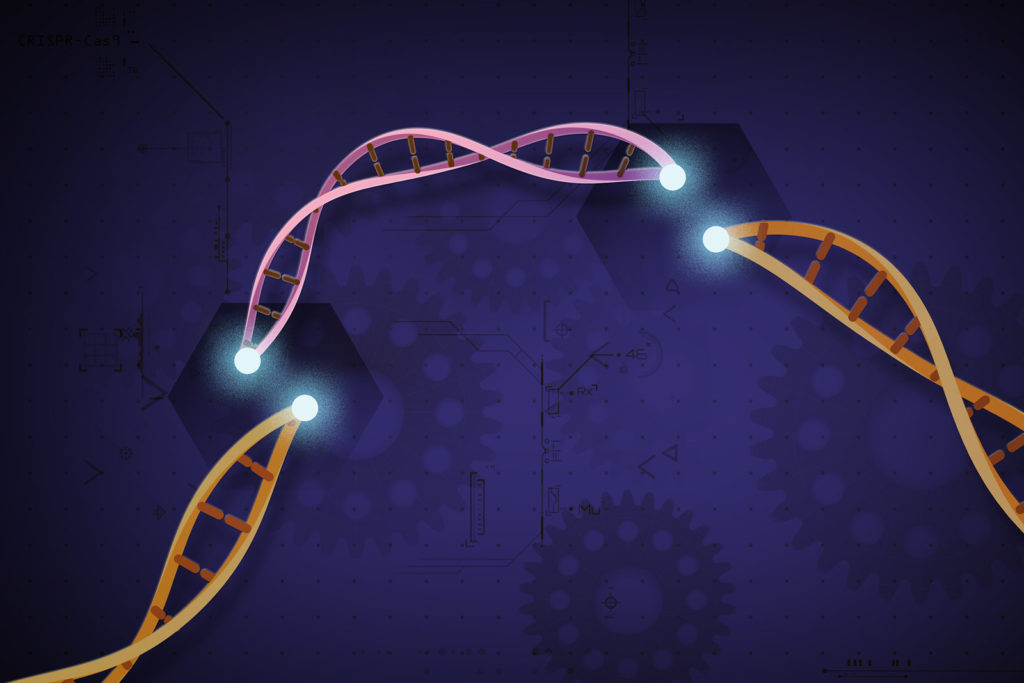 Although genome-wide association studies (GWAS) have found statistically significant associations between large gene sets and the schizophrenia diagnosis, the researchers write that existing studies do not clarify how much the statistically significant findings matter. "These analyses do not estimate the contribution of these gene sets to the amount of variance explained," according to Nicodemus and Mitchell.
Nicodemus and Mitchell wanted to correct this oversight. Working with the Schizophrenia Working Group of the Psychiatric Genomics Consortium, they gained access to the datasets for 39 studies, including 29,125 people diagnosed with schizophrenia and 34,836 people without a diagnosis (all of European ancestry).
The researchers took this data and assessed how much predictive power the genetic associations had. Their research asks, how well could you predict whether someone has a diagnosis of schizophrenia if you knew their entire genome? Their results suggest that the genetic associations explain very little.
The researchers studied several commonly cited contenders, sets of genes like TCF4, FMRP, MIR137, and CHD8. They also looked at sets of genes that are associated with cancer and cardiac problems, for comparison. All told, the statistically significant genetic associations explained a total of 2.28% of whether a person is diagnosed with schizophrenia. That leaves a solid 97.72% to be explained by other factors, such as the environment's impact on biology, emotional trauma, childhood experiences, or family dynamics.
The TCF4 set of genes has been the most studied candidate to explain the heritability of schizophrenia. According to Nicodemus and Mitchell, this set was the most significantly associated with a diagnosis. In 29 of the 37 studies that analyzed it, it was found to be associated with schizophrenia (it was found not to be associated with schizophrenia in the other eight studies). In all, this particular set explained 0.6% of whether someone had a diagnosis of schizophrenia or not.
Other sets of genes explained even smaller percentages of the variance in outcome. For instance, FMRP explained 0.43% of the variance and was associated with schizophrenia in 23 of the 39 studies (not associated in the other 16). MIR137 and CHD8 fared even worse.
The comparison sets for cancer and cardiac problems were also statistically significant in their association with schizophrenia.
The researchers also tested a variety of random genetic combinations, which all generated a statistically significant effect. They explain this by writing that it "could be attributable to an omnigenic or highly polygenic background." That is, they believe that all human genes may have some effect on whether a person is diagnosed with schizophrenia.
****
Rammos, A., Gonzalez, L. A. N., Weinberger, D. R., Mitchell, K. J., & Nicodemus, K. K. (2019). The role of polygenic risk score gene-set analysis in the context of the omnigenic model of schizophrenia. Neuropsychopharmacology. doi:10.1038/s41386-019- 0410-z (Link)