"Of all the tyrannies, a tyranny sincerely exercised for the good of its victims may be the most oppressive…  The robber barons cruelty may sometimes sleep, his cupidity may at some point be satiated; but those who torment us for our own good will torment us without end, for they do so with the approval of their own conscience." – CS Lewis
I've used the above 'for your own good' (FYOG) quote before (and probably will again), but not usually with the second sentence. Yet, that second sentence is kind of where it's at. It tells us the why of it all: Providers, family, and so many others justify the harms they cause by getting drunk on their own sense of righteousness. They are able to block out our protests because they know better than we do what needs to be done, and it lets them sleep at night… Even if we are left lying awake as a result.
The Many Shades of FYOG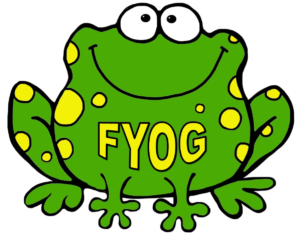 Perhaps I sound a tad melodramatic, but this is the sort of attitude that can chip away at one's soul. Ultimately, FYOG takes many shapes:
"Why are you locking me up when I want to be free?"
"For your own good."
"Why are you fighting with me over showering, without even asking me why I won't?"
"For your own good."
"Why are you slamming me down on the ground and restraining me, when it's you I'm trying to escape?"
"For your own good."
"Why are you forcing me to take these drugs that I'm pretty sure are killing me?"
"For your own good."
"And, why are you forcing me to NOT take these other drugs that I at least enjoy?"
"For your own good."
Some of the bravest providers I know will at least admit out loud that they aren't doing those things "for our own good," so much as because they don't know what on earth else to do. I've heard clinicians say, "I used to tell people I was signing their commitment papers 'for their own good', but now I'm honest and tell them I just don't know what else to do… because I want them to be alive tomorrow so we can figure out the right next steps together, and I'm afraid they might not be if I don't do something now." Those clinicians who say that (and genuinely mean it) are among the best of the bunch, and I can at least continue to be in conversation with them.
Not wanting people to die or get hurt is very human, and the desperate measures we may take to keep people tethered to this world are often understandable even if not entirely justifiable (especially as "treatment"). More importantly, so much of what is wrong with these systems we exist within is the imbalance of power, and part of how that plays out is for those systems to claim they hold coveted knowledge. So, when someone who is in a power role in that system finally says, "I just don't know" it represents a crucial act of rebellion, even if it's not nearly enough.
It's also valid, this not knowing what to do and feeling stuck. We live in a society that lacks options, and is driven by capitalistic forces that determine not only who is to be valued, but what should be done with those who aren't: Monetize them or get them out of the way posthaste (and preferably both).
"For Your Own Good" is Code for "For My Own Good"

In truth, "for your own good" is most often code that translates to "for my own good." (FMOG) In other words:
"Why are you locking me up when I want to be free?"
"For my own good, because this situation feels uncomfortable and risky, and I don't know how to sit with that."
"Why are you fighting with me over showering, without even asking me why I won't?"
"For my own good, because it's listed in your treatment plan, and my boss will blame me if you don't."
"Why are you slamming me down on the ground and restraining me, when it's you I'm trying to escape?"
"For my own good, because we're in this pressure cooker together, and I've been taught that you're the one to fear."
"Why are you forcing me to take these drugs that I'm pretty sure are killing me?"
"For my own good, because my colleagues will scrutinize me or call me 'crazy' if I push back, and I don't know if I can take that."
"And, why are you forcing me to NOT take these other drugs that I at least enjoy?"
"For my own good, because society has clear rules and expectations about what is socially acceptable, and I can't risk my reputation or job."
This makes sense. Training for providers on how to sit with discomfort is seriously lacking (as driven by the system's much broader inability to do the same). And what would the motivation for changing that be? It certainly wouldn't serve any monetary goals based on what is currently incentivized, and it would buck the trend of hundreds of years of the psychiatric system being used as a tool of societal control.
Yet, perhaps if we can at least be honest that FYOG is code for FMOG we can be a bit wiser in our strategic planning. FMOG is driven by fear, discomfort, money, and a not-so-secret agenda to keep those who don't fit into society's plan under control or out of sight. Yes, actual caring is in there somewhere, but it gets beaten down and pushed around until people have to start convincing themselves to layer illusions of caring over massive voids of no caring at all.
Language & Providersplaining
"For your own good" even bleeds invisibly into the ways we use language. That comes in two different flavors: Hostile and ally. For example:
The hostile FYOG (or FMOG, as the case may be) says things like:
"We need to get you to accept your mental illness for your own good."
On the other hand, the ally FYOG might try:
"It's not that I believe you're 'mentally ill', but I need to use those words so that others will understand me when I try to push back. It's for your own good. I'm on your side."
The FYOG in these sentiments is often more implied than explicitly stated, yet there it is. And that second brand of 'for your own good' can be especially painful. At least when we knowingly go forth into battle with our enemies, we can prepare, mental shields raised in expectation. But, when we approach our self-proclaimed allies with our soft spots showing and they thrust the sword in, it hurts all the more. It also more than fairly qualifies as "providersplaining."
Providersplaining (sometimes masquerading under fun terms like "psychoeducation") is a common component of psychiatric oppression that has similar features to phenomena like mansplaining. Basically, it is when someone in a provider role explains something in a condescending or patronizing manner to a person (usually with a psychiatric history of some kind) who would typically know better than the provider would in the first place. It happens all the time, but is especially strange when a provider uses that approach to explain why we should be okay with how they're speaking about us.
Often, this sounds like (similar to above), "I would have used different language, but they wouldn't have understood me." That typically translates into: "You wouldn't understand because you're not in my position, but I'm doing this for your own good, to fight for the same thing that you are fighting for." (This can sometimes be followed by a lot of upset and displays of indignancy directed at those who are not properly grateful.) Honestly, I'm going to pull no punches here when I say that this is the laziest of lazy nonsense. I promise you that even the most medicalized folks won't blink an eye if you at least say things like "people diagnosed with serious mental illness," rather than treading even an inch closer to boiling human beings down into the acronym 'SMI'.
Providersplaining of this nature also sometimes comes in the form of, "I've heard your alternatives, and I just haven't found one with which I'm comfortable just yet." Well, guess what? No one cares that you're uncomfortable. Granted, we've veered off track when providers ask for the list of "okay" words to use, and we actually give them one. This is about values not specific words, and there's plenty of room in our net of integrity to test different words out. But beyond that, it's on you. Form provider practice groups where you say different words and phrases over and over again, until you get comfortable with using them. Your discomfort in describing our lives isn't our problem. Do the work yourselves, or pay us to help you, but figure it out. Because in what world should it ever be okay for someone in the power position to decide for those in a marginalized group what parts of their humanity are worth sacrificing?
Worship at the Church of the I Don't Knows
"For your own good" is oppressive. Embedded in that four-word phrase is the idea that each of us doesn't understand who we are or what we need. Someone else is the expert. Someone else has the privilege to hold all the answers, and if those answers don't work for us then somehow it's our fault. And, while it may be true that providers and academics know best the language and expectations of their peers, it's still our lives that they're actually talking about. It's still our lives over which they seek domain, and expect us to be thankful if they at least deign to rule us with benevolence.
"For your own good" — whether explicitly or implicitly stated — is violence. It reeks of force and paternalism. And, when we push back against it, we are too often told our push is the proof that they are needed, as if we are toddlers flailing about, not knowing how to run. At best, we might expect a weak "sorry you feel that way" (as if our feelings are the problem), but never acknowledgement of our justified rage.
Perhaps the only antidote is for all of us to join the vast church of the "I don't knows," screaming "I don't know" from the rooftops as a part of our morning prayers. People see "I don't know" as weakness, but it actually holds great power for all its potential of what might come next. There is so much freedom in its sweet release from the notion that we are supposed to know, or that we know so much more than someone else that we should try to be responsible for them. It is only in that church that we accept how vast the unknown is that surrounds us. It is only in that church that it is revealed that our true power is to choose to sit in and walk through the unknown together. It is only in that church that we each discover the joy or sorrow of an answer that carries us over that hill and into the next abyss.
***
Mad in America hosts blogs by a diverse group of writers. These posts are designed to serve as a public forum for a discussion—broadly speaking—of psychiatry and its treatments. The opinions expressed are the writers' own.
***
Mad in America has made some changes to the commenting process. You no longer need to login or create an account on our site to comment. The only information needed is your name, email and comment text. Comments made with an account prior to this change will remain visible on the site.