A new study, published in The Lancet, analyzed service-users' perspectives on diagnostic criteria. Data collected from various focus groups in the US, UK, and India could be influential in the January 2022 release of the International Code of Diagnostics, eleventh edition (ICD-11).
"It is essential to gain an understanding of the way that service users respond to the content of the major diagnostic systems as this could enhance clinical utility and help to avoid potential unintended negative consequences," writes lead author Corinna Hackmann, from the Department of Research and Development, Norfolk and Suffolk NHS Foundation Trust.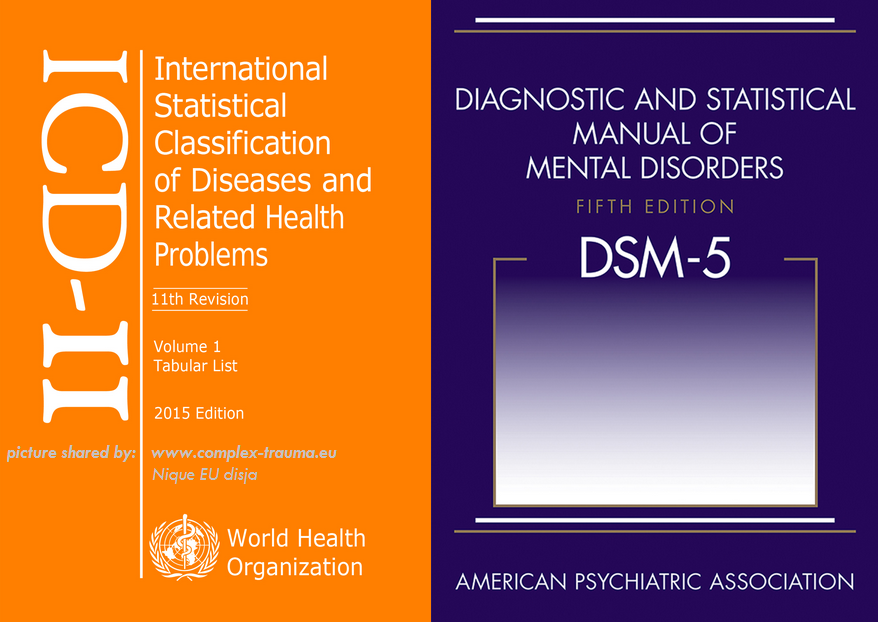 Mental health classifications are designed to offer guidance to clinicians and researchers but often include technical language that creates barriers to those receiving the diagnosis. When the language used to classify mental health disorders is out of touch with lived experiences, individuals may feel labeled, misunderstood, or stigmatized. Reducing the gap between service-user perspectives and diagnostic language could improve research, promote mental health participation, and work to decolonize the current diagnostic approach through community involvement.
A goal for the newest edition of the ICD set by the World Health Organization (WHO) is to "enhance the clinical utility and global applicability of the ICD-11 diagnostic guidelines." The authors of the study explain that this work is in line with "the mental health recovery and disability rights philosophy of 'nothing about us without us.'"
Their study aimed to gain an understanding of how individuals approach the current language used in the ICD-11 classifications and the way this captures, or misses, their lived experiences. Adults with at least one of five disorders – depressive episodes, generalized anxiety disorder, schizophrenia, bipolar type 1 disorder, and personality disorder – from the UK, USA, and India participated in focus groups discussing the language and new features proposed in the ICD-11.
"Participants were provided with two parallel versions of the relevant diagnostic guidelines to give feedback on: a version taken from WHO's draft clinical descriptions and diagnostic guideline (CDDG) for ICD-11 mental disorders, and a summary of this guideline in an accessible lay language (produced for this project by medical professionals and reviewed by the research team, including service users). We also aimed to explore the service user responses to the lay version of the guidelines."
Transcripts of the 157 individuals who participated in the 60-120 minute group discussions were coded and thematically analyzed. A high degree of inter-rater reliability was confirmed to ensure accuracy. Themes were compiled and created "the basis of co-produced recommendations for WHO, which included features that could be added or revised to better reflect lived experience and changes to language that was confusing or objectionable to service users."
Notably, service-users critiqued classifications for missing the "internal felt-experience" of the disorder, including emotional, psychological, and bodily experiences.
"Participants identified additional features for all diagnoses. These additional features mainly reflected internal experience (e.g., pain or distress). Many additional features could be externally observed (e.g., interpersonal difficulties) but even for these features, much of the feedback centered on felt-experience," Hackmann and colleagues write.
The schizophrenia focus group identified the most features missing from classifications. For example, a participant described interpersonal difficulties they face that were not represented in the diagnosis: "I like to do things my way. My father and my brother criticize some of my actions… They may not understand the reason, but there is a reason for it that I can't explain to anyone."  
Participants from the bipolar 1 focus group noted positive aspects that are missing from classifications. For example, one participant stated: "I do feel it should have something about creativity in it because I think that [it is] an important aspect of mania."
Multiple groups identified misleading language used in existing classifications. Participants suggested removing confusing and misleading words such as "bizarre," "maladaptive," retardation," "disorganized," and "neuro-vegetative."
Margaret Swarbrick, co-author and Director of Practice Innovation and Wellness at Rutgers University Behavioral Health Care, wrote that the researchers "discovered that the current draft reflected an external perspective of these conditions rather than the perspective of the person's lived experience."
"This is a needed perspective for clinicians and researchers. Participants appreciated the non-technical summaries, which suggest that using such common language would go a long way in bridging the communication gap between the people being diagnosed and clinicians."
This is the first study to systematically seek service users' perspectives on the ICD-11 classifications, an essential and missing step in the creation of diagnostic criteria. The coproduced report has been submitted to WHO, which will be reviewed and considered for incorporation into the 2022 version.
The researchers conclude:
 "Crucially, our study validates the essential engagement of service users and the essential role of co-production. As shown in this Health Policy, such practices have the potential to enhance the descriptive accuracy and maximize the acceptability of the guidelines from the service user perspective: a key constituent group for whom the system is crucially relevant."
****
Hackmann, C., Balhara, Y. P. S., Clayman, K., Nemec, P. B., Notley, C., Pike, K., … & Swarbrick, M. (2019). Perspectives on ICD-11 to understand and improve mental health diagnosis using expertise by experience (INCLUDE Study): an international qualitative study. The Lancet Psychiatry. (Link)
***
Mad in America hosts blogs by a diverse group of writers. These posts are designed to serve as a public forum for a discussion—broadly speaking—of psychiatry and its treatments. The opinions expressed are the writers' own.
***
Mad in America has made some changes to the commenting process. You no longer need to login or create an account on our site to comment. The only information needed is your name, email and comment text. Comments made with an account prior to this change will remain visible on the site.