A team of researchers from Yale, NYU and Washington State University recently published research in the Journal of Community Psychology investigating how to foster community connections among those with mental health diagnoses. To accomplish this, the researchers conducted focus groups with 20 grassroots community leaders and examined the social and structural factors that impact community engagement in mental health service-users. The group identified what they believed facilitated or hindered community connection and made suggestions as to how to overcome stigma and improve connectedness and integration.
"In order for community groups to develop the welcoming atmosphere cited by several participants as integral to community connections," write the authors, "communities require support as they shift from being made weary by accommodating people who are perceived as different to having the capacity to welcoming and engaging them to, finally, benefiting from their contributions."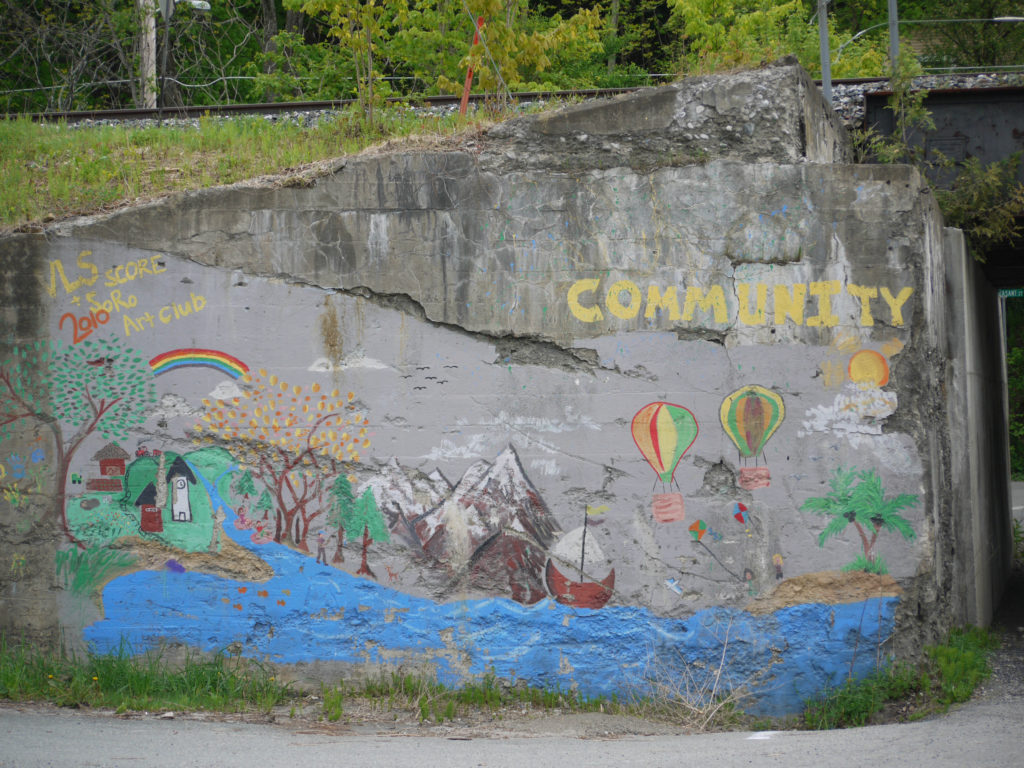 Thanks to the community mental health and recovery fields, there has been a shift toward perceiving people with mental health diagnoses as being capable of living meaningful lives in their community. Similarly, the citizenship movement encourages civic participation and full inclusion of people diagnosed with mental disorders, which benefits both the individuals themselves and society as a whole.
Still, mental health service-users face a variety of structural barriers to full integration in the community which can contribute to a variety of poor health outcomes. For example, social connectedness/support have been shown to have a significant relationship with mental and physical health, while marginalization and weak social support are significantly related to mortality. Often, social isolation has been shown to be associated with institutionalization, incarceration, and homelessness, which serve as excuses to exclude such individuals from communities.
"Negative attitudes toward mental illnesses further compound this marginalization and can result in lost opportunities for employment, education, housing, and access to healthcare and other community resources," write the authors. "As a result, individuals with mental illnesses disproportionately experience poverty, unemployment, homelessness, and unsafe housing and face structural and societal stigma."
Leaders in the field of community psychology have been increasingly vocal about re-engaging with mental health service users with supportive and inclusive environments. One such route to increasing this engagement would be through community integration. Simply living in a community and physically being in a community space is often not enough to provide a sense of community, safety, stability or belonging. Rather, psychological integration and a psycho-social sense of community are necessary to truly integrate into a community.
The citizenship framework, meanwhile, centers around five R's: the rights, roles, and resources that are afforded to individuals, the responsibilities an individual assumes and the relationships one forms in the community. A sixth component, sense of belonging, was recently added. The framework exists as a dialectic, such that citizens have both an obligation to engage in the community as well as benefits afforded to them by the community and its surrounding structures.
The focus of the citizenship framework has mostly surrounded the larger sociopolitical context proximate to the individual, rather than consulting individual voices in the community. Ignoring such individuals deprives the field of some of the most knowledgeable voices available, however.
In response, the current study attempted to compile community perspectives on the barriers and enablers of community connections, so as to understand what relationships and belonging look like for individuals diagnosed with mental health issues. To accomplish this goal, a community collaborative composed of mental health service-users, Yale researchers, community organizers, and service providers in the community mental health system was created. 20 such individuals were recruited via a convenience sample, though a diversity of community roles was a focus of recruitment.
Participants ranged from an Episcopalian priest to family services workers and public-school teachers. From these individuals, four focus groups were created, and their conversations were analyzed via inductive thematic analysis. From the analysis, two major themes emerged: what facilitates and what impedes connection, each of which had multiple subgroups.
There were four subgroups for what facilitated connection to a community. First, participants noted the importance of a community ethos, or the atmosphere a community created. This could range from an empowering energy that the community emanated to a shared mindset of support for all members. The second subgroup identified was the creation of valued roles for all community members.
"Another thing that's really important is people feeling like their presence will be important or like them being there matters in some way," said one participant. "So, it's not just like, oh, is this interesting to you, but it's meaningful that you're there and for whatever form that takes. Like you're contributing something. We need you to bring the salad. Even just giving someone a task can be important but in an organizational setting, like you can contribute something to this larger thing."
Third, personal invitations were seen as valuable to fostering the requisite personal connections present in cohesive communities. Not only do personal invitations draw people in, but they allow specific community members to be targeted, whether that be for their skills or because they're generally excluded from the community. Further, a personal invitation is more informative than a flyer or social media event. Finally, participants noted that the availability of information was important in facilitating a connection to the community. This, too, was seen to be reciprocal in nature, as community members have a responsibility both to spread the word and seek it out.
As for what impedes connection, participants noted that accessibility was an important factor. Structural barriers such as lack of transportation, language differences, or financial constraints all inhibited connection to a community. In addition to serving as a facilitator of connection, when it is poorly disseminated, information can serve as a barrier to connection. In conjunction with other structural barriers, lack of information often serves to make community connection feel out of reach.
The participants also suggested that stigma plays a role in the lack of community inclusion as those seeking mental health services are often perceived as scary and in need of management and control so as to avoid exposing other community members to discomfort. Participants viewed accommodations for physical disability as easier than managing psycho-social disabilities, as physical illness necessitates only tangible accommodations such as ramps or elevators.
"It's kind of easier to get your head around [accommodating persons with physical disabilities]," said one participant. "You can build a ramp, you can do whatever, these kind of pragmatic ways. Mental health, it's exhausting to kind of get your head around. You can't really, in my experience, you can't really fix it. It's … not a quick fix type of thing, and that makes it very difficult."
Participants also noted that places frequented by mental health service-users are quickly labeled and in turn stigmatized. This raises concerns about whether integration into the community will lead to similar process of labeling and stigmatizing. Even if a community makes an effort to create a space and welcome individuals seeking mental health services, the community members may still hold negative views and stigma against such individuals, viewing their presence as a burden or intrusion.
Some participants felt that this unduly burdened the community, who were inconvenienced by a need to "manage" these new community members, unveiling dangerous assumptions that people with mental health diagnoses don't have the right to be in the community unless accompanied by someone to "manage" them, and that the community does not have an obligation to welcome and accommodate anyone who wishes to join them.
For change to occur, communities must not merely accommodate people who are perceived as different, but actively welcome and engage them so as to enable them to become beneficial members of the community. Rowe and Davidson's 2016 work posits that a two-factor approach that focuses on both individual clients and community change is an effective method to welcome people who wish to join the group, serving as a direct bridge between those seeking and offering connection.
The authors suggest that the first step to understanding the resources available and creating substantive relationships is to seek out community leaders tackling these issues in their communities. Then practitioners can be engaged, collaborating with community leaders, which will provide a more organic environment for addressing inclusion. Practitioners, however, will require a better understanding of structural barriers so as to better address their effects.
One such tool that adheres to this framework is that of structural competency, which is an educational tool that increases the awareness of barriers in accessing social and financial resources necessary to thrive. Structural competency has been integrated into medical schools, colleges, and other such settings, and is ripe for integration at other levels.
"Although the current study garnered invaluable information regarding the broader needs and implications of community connections, the expressed hesitation around engaging individuals with mental illnesses implies that even at our most inclusive we still continue to resist certain vulnerable groups," said the authors. "This resistance demonstrates a lacking regard for basic human agency—valuing the needs and agency of more privileged individuals over those who present an 'inconvenience.'"
****
Bromage, B., Barrenger, S. L., Clayton, A., Rowe, M., Williamson, B., Benedict, P., & Kriegel, L., (2018). Facilitating community connections among people with mental illnesses: Perspectives from grassroots community leaders. Journal of Community Psychology, Advanced online publication. doi: 10.1002/jcop.22146 (Link)