A recent article, published in the journal Medical Humanities, argues that mistakes in Western thinking about the mind-body split continue to plague concepts in psychiatry. The authors, Laurence Kirmayer and Ana Gómez-Carrillo from McGill University, illustrate how these outdated philosophical concepts play out in current psychosomatic explanations. Drawing on recent work in philosophy of mind and embodied and enactive cognitive science, they lay out a renewed biopsychosocial view of the mind-body connection that encourages more person-centered practice.
"Engaging with other conceptual systems and forms of practice that coexist with biomedicine can allow us to find ways to conceive of bodies and minds otherwise than the dominant stories that do not capture patients' lived experience, the complex dynamics of illness, or the potential paths to adaptation, healing and recovery," Kirmayer and Gómez-Carrillo write.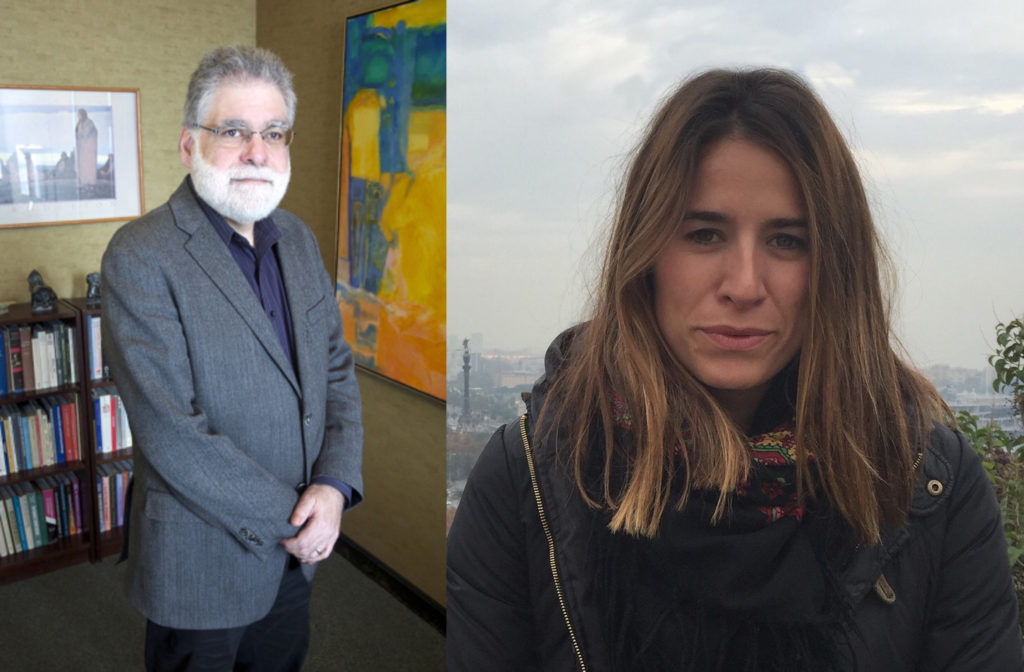 The authors argue that current approaches to 'psychosomatic illnesses' in Western medicine separate mental illness and physical illness because of an underlying assumption of mind-body dualism. Mind-body dualism is the philosophical position that mind and body are distinct from one another and composed of different substances. This view is often traced back to the thought of René Descartes and his famous dictum, Cogito, ergo sum (Latin: "I think, therefore I am").
Kirmayer and Gómez-Carrillo point out that non-Western cultures do not make this distinction, and, as a result, the concept of 'psychosomatic illness' does not translate. They write:
"From the perspective of other cultural ontologies or medical systems that see psyche and soma as two facets of the same set of processes, there is no leap, no distinctive category of illness, and no special family of psychosomatic mechanisms-though still plenty of mystery as to how social and psychological processes shape experience in health and illness."
Kirmayer and Gómez-Carrillo connect the mind-body problem with three arguments that are at the heart of any approach to working on psychosomatic issues: "how complex cognition and behavior can emerge from lifeless matter," "the hard problem of consciousness," "and moral questions of agency, responsibility, and blame."
The way we diagnose and describe illness tends to dichotomize experiences into what we think we can and cannot control, or, as the authors point out, what we are responsible for versus what happens to us. As a result, psychosomatic thought often invokes "a social grey zone" that abounds with ambiguities around agency, causality, and moral responsibility. For example, debates regarding the origin and nature of substance abuse issues and addiction fall into a nebulous middle ground.
More research is beginning to understand disease as "multilevel interactional processes," making it clear that illness is not only defined by pathophysiology but also arises out of psychological and social interactional dynamics.
The authors argue that the latest scholarship in science and philosophy of mind points toward a more biologically, socially, and experientially integrative view, which has significant consequences for research, theory, and clinical practice. This research suggests the following:
The influence of mind-brain dualism in everyday thinking is problematic.
Exploring the rise and decline of the biopsychosocial model demonstrates what it can still offer.
A 4-E model in cognitive sciences sees the mind as fundamentally embodied, embedded, enactive, and extended.
There is a need to acknowledge the challenges of the 4-E format and discuss ways to move forward.
For example, systems science suggests that behavior is derived from networks with feedback loops. Similarly, philosopher Ian Hacking describes these types of feedback processes as 'looping effects,' which can occur throughout the hierarchal organization of biological and social systems. In essence, they write:
"The ways that we narrate our experience influence our interactions with others in the social world and this, in turn, reshapes our experience."
They explain that any attempt to categorize a collection of symptoms inevitably reflects the philosophical assumptions of those proposing the framework. Cognitive-social looping effects help to propagate the symptoms that are posited by proponents' explanatory models.
In this way, "psychosomatic discourse is always inscribed within particular concepts of personhood and agency, which are maintained by circulating narratives, institutions, and social niches."
The late 1960s and 1970s the biopsychosocial approach was developed by internist-psychoanalyst George Engel in an effort to transcend mind-body dualism in medicine. However, during the 'crisis of American Psychiatry,' from the 1980s onward, psychoanalytic ideas went out of fashion in the field and neuroscience became more popular. Without the input of the psychological and social sciences, contemporary psychiatry turned to a bio-bio-bio approach, investing in the notion that "neuroscience will (eventually) provide adequate explanations for mental disorders." Similarly, the National Institute of Mental Health (NIMH) in the US forwarded attempts to research psychiatric issues through animal trials.
"Unfortunately," Kirmayer and Gómez-Carrillo write, "there are no mouse models of narrativity, poetics or storytelling, nor of the existential confrontation with mortality, racism, political violence, forced migration, and transnational adoption-to name only a few of the common social predicaments that contribute to mental health and illness."
"A more nuanced understanding of agency could show a way beyond the dichotomy of lived experience versus de-authorizing scientific materialism," they write. "In particular, an ecosocial view allows us to identify multiple forms of agency based on modes of engagement between individual and environment that can be elaborated into a typology of looping effects involving material and discursive features of the world. This has implications for diagnostic assessment, treatment, and prevention."
The authors argue that a renewed biopsychosocial approach can draw from the 4-E cognitive science approach, which emphasizes the embodied, embedded, enactive, and extended nature of cognitive processes. This growing body of work developed at the intersection of phenomenology and cognitive science. The approach attempts "to bring together the experience-near understanding of illness experience with the detailed, multilevel explanation in terms of biological, psychological, and social processes…"
This approach takes into account looping effects promoting a more cohesive interplay of mind, brain, body, health, and illness. For example, the 4-E perspective understands that even phenomena like action and perception, usually studied in isolation from social processes, are profoundly influenced by cultural discourses and personal narratives involving concepts like agency. Kirmayer and Gómez-Carrillo explain, "Agency involves the sense of ownership, causality, control, and responsibility for actions which are related to our goals, plans, and intentions."
The connection between social processes, agency, and cognition is illustrated by the case of "Resignation Syndrome" (RS). RS has been identified in Sweden among children whose families were in the process of migration but stuck with uncertain outcomes. Research suggests that recovery from this syndrome varied from months to years and appeared to coincide with familial resolution or restored hope, such as receiving permanent residency. The symptoms experienced by these children, often physical in nature, appear to be intimately connected to social dynamics and discourses in the environments in which they found themselves.
Directly translated, RS would be called 'given-up syndrome,' which demonstrates how the language used to describe a particular set of symptoms can place agency or blame onto the person experiencing the problem.
While various theories were explored to make sense of RS, it is evident that the lack of agency those effected experienced in the process of migration is paramount."The uncertainty that dominates their existential predicament, the helplessness and loss of sense of control, likely translate into a feeling that no action will restore control, and this sense of powerlessness could contribute to their profound withdrawal."
The argument for a more integrative approach may seem clear, but applying it in practice can be challenging. First, it is difficult to think about multiple factors simultaneously, which is why it is common to gravitate towards more binary ways of thinking. Medical practice is arranged categorically, and "tests are performed or not, prescriptions are written or not," promoting a dichotomous way of proceeding. Also, integrative models are less predictable than the standard diagnosis-prognosis-intervention format and may require ongoing assessment and adjustment.
Kirmayer and Gómez-Carrillo call for a more integrative, person-centered clinical training that utilizes "specific pedagogical strategies, content, and experiences, including training in phenomenological psychopathology, systems thinking, structural competency and cultural formulation." They acknowledge that institutions may need to alter their current priorities and structures to allow for space and time required for such integrative work.
****
Kirmayer, L. J., Gómez-Carrillo, A. (2019). Agency, embodiment, and enactment in psychosomatic theory and practice. Medical Humanities (0)1-14. DOI:10.1136/medhum-2018-011618 (Link)