A recent study published in JAMA Network Open analyzes different factors associated with suicide rates in the U.S. The results of the analysis point to economic deprivation in rural areas, access to guns, lack of health insurance, and the breakdown of social bonds as factors that are driving increasing rates in the United States.
The authors analyzed data from January 1, 1999, to December 31, 2016, including all individuals aged 25 to 64 in the study. Variables analyzed included age, gender, geographic location (rural-urban), amount of gun shops, social capital, economic deprivation, social fragmentation, and veteran status.
"Suicide is a major public health problem in the United States and the tenth leading cause of death, with more than 47,000 individuals dying by suicide in 2017. Despite a national prevention effort initiated in 2015 with the goal of reducing suicide rates 20% by 2025, rates are trending higher," the researchers," led by Daniella Steelesmith, write.

"Analyses from 2018 found that suicide rates increased by more than 30% in 25 states from 1999 to 2016 and nearly 90% of US counties had an increase greater than 20% from 2005 to 2015. Rural counties consistently have the highest rates and demonstrate the greatest increases over time."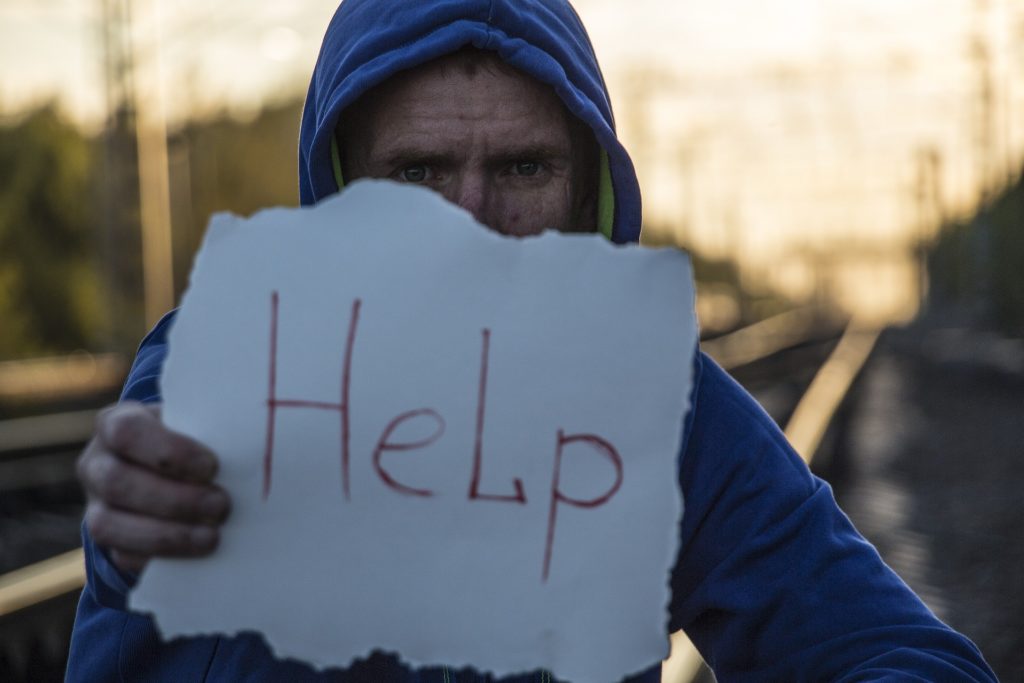 Suicide is currently in the top 12 leading causes of death in the United States. Rates have increased dramatically over the past several decades. Some researchers have noted a correlational rise in antidepressant usage with this increase in suicide. Others have suggested that income inequality may play a part in the epidemic.
"Although a few studies suggest that isolation, limited socioeconomic opportunity, and limited access to mental health care in rural communities may contribute to higher suicide rates, further research is needed to explore the association of contextual factors with county-level suicide rates. Understanding geographical and community-level differences in suicide rates has the potential to inform targeted prevention efforts."
Whatever the exact cause or causes, it has also been suggested that the current mental health system is not adequately addressing the problem.
The current study seeks to clarify the relationship between suicide and many of these social and individual variables, to better inform efforts to curb the epidemic. The authors focus on individuals aged 25-64 because these are the statistically significant years within which many suicides are committed. All individuals analyzed were assigned an ICD-10 (International Statistical Classification of Diseases and Related Health Problems) code of suicide.
Various databases were consulted for individual variables such as sex, age, county of residence, rural-urban location, the ratio of psychiatrists to community members, veteran status, socioeconomic status, patterns of social interaction, and other factors. Both cross-sectional and longitudinal methods of study were employed to discover trends between communities and trajectories within communities.
A total of 453, 577 suicides were accounted for in the data, from 1999 to 2016. The majority of these were male (77%), with the 45-54 age range having the most at 30.1%. Suicide rates increased during the study, with the last three years showing the highest rates.
Large metropolitan areas had the highest number of suicides (48%), although rural counties had higher percentages per population. Counties with the highest rates tended to be in the Western U.S. states such as Colorado, New Mexico, Utah, Wyoming, Kentucky, Virginia, West Virginia, Arkansas, and Missouri. These rural counties also had the highest rates of increase in suicide.
At the outset of the study, rates in economically deprived rural counties were higher than that of rates in more affluent rural counties, but over time these affluent rural counties had an increase in risk compared to affluent metropolitan areas. Still, the highest rates were found in economically deprived rural counties.
"Our study's findings of a significant interaction between RUCC and deprivation suggest that individuals living in rural counties may be especially susceptible to the effects of deprivation, such as lower levels of education, employment, and household income. Long-term and persistent poverty appears to be more entrenched and economic opportunities more constrained in rural areas."
Predictably, counties with the highest levels of social capital—or engagement between individuals—had the lowest rates, while counties with the highest levels of social fragmentation demonstrated the highest rates. People without health insurance were at a higher risk, as were veterans, which may explain some of the dramatic rates in rural areas, as a higher proportion of veterans reside in rural America.
"Consistent with prior research, these findings indicate that greater opportunities for social engagement and connection within a county are associated with lower suicide rates," the researchers write.

"Programs establishing connectedness and social support within a community are a potential strategy for reducing suicide. Several programs that include components for building connectedness, such as peer support programs and community engagement activities, have been shown to be effective within bounded settings and could be practically applied to test the effect of enhancing social capital as a means of reducing suicide risk."
Gun shops were associated with increased firearm suicide risk, but mainly in metropolitan areas rather than rural areas. The authors suggest that this may be related to gun saturation in rural areas, versus increasing gun availability in urban areas.
The strengths of the study include an analysis of all 50 states, a longitudinal design covering the rural-urban continuum, and a wealth of data from different sources allowing for a sophisticated understanding of suicide rates and trajectories over time.
The study did have some limitations. These limitations include difficulty applying analyses at the individual level rather than the ecological level, problems with the constructs (i.e., presence of gun shops may not fully represent gun availability), and the possibility that national mortality rates may underestimate the actual number of suicides.
The authors conclude:
"An increase in suicide rates was associated with rural residence, higher deprivation, higher social fragmentation, a higher density of gun shops, and a higher percentage of county residents who were veterans and who were uninsured."

"Study findings suggest that increasing social connectedness, civic opportunities, health insurance coverage, and limiting access to lethal means within communities have the potential to reduce suicide rates across the rural-urban continuum. Suicide rates in rural counties are especially susceptible to deprivation, suggesting that rural counties present special challenges and deserve targeted suicide prevention efforts."
****
Steelesmith, D. L., Fontanella, C. A., Campo, J. V., Bridge, J. A., Warren, K. L., & Root, E. D. (2019). Contextual factors associated with county-level suicide rates in the United States, 1999 to 2016. Jama Network Open, 2(9). (Link)