A recent study published in Lancet Psychiatry explores associations between involuntary hospitalization and factors at the patient and area levels. The authors conducted a systematic review, a meta-analysis, and a narrative synthesis to better understand these associations. Among the findings were links between involuntary hospitalization and individuals receiving diagnoses of psychotic disorders, having had previous hospitalizations, and having experienced economic deprivation.
"Involuntary admission to hospital for psychiatric care can be lifesaving and perceived as beneficial in the long term for some people. Yet, the experience of involuntary admission can be traumatic, frightening, stigmatizing, and lead to long-term avoidance of mental health support and increased risk for further coercion as an inpatient," explain the authors, led by Dr. Susan Walker.

"Rates of involuntary hospitalization vary greatly worldwide and, in several European countries (including the UK), the number of people detained in psychiatric hospitals has risen substantially in the past three decades. The reasons for these international variations and increases in rates of involuntary hospitalizations cannot be accounted for fully by legislative diversity or differences in rates of severe mental illness, and remain largely unexplained."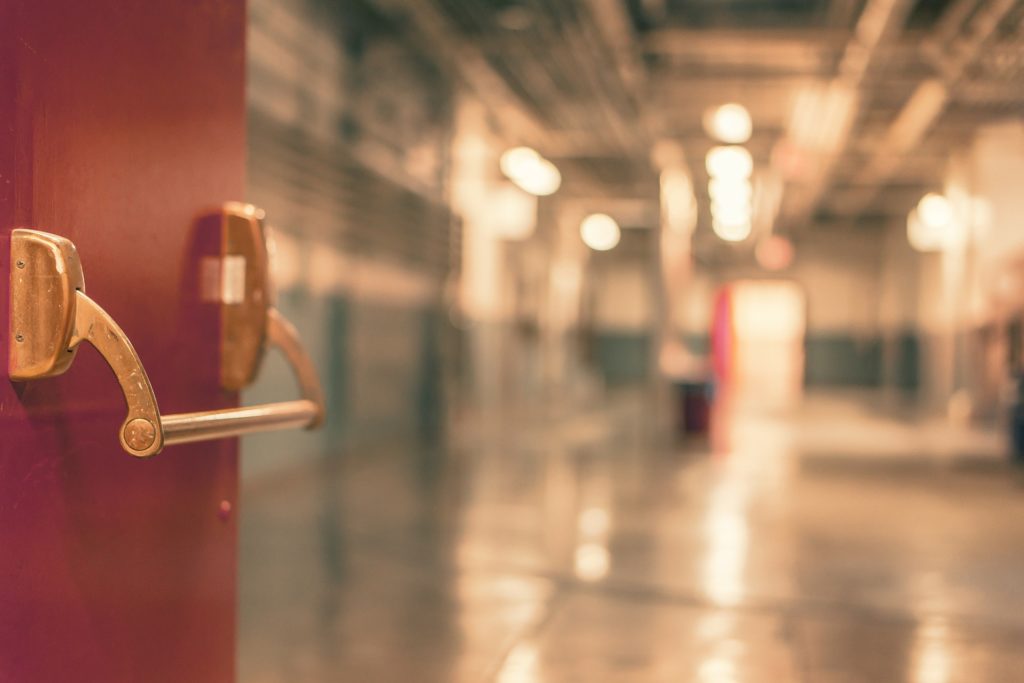 Some psychiatric professionals have questioned the ethics of involuntary hospitalization, and it has been posed as a human rights violation by UN officials. Involuntary hospitalization has been linked to increased risk of suicide. Hospitalization, in general, has also been indicated as a factor in increased risk of suicide. Previous research has found associations between involuntary hospitalization and "being a young man, homeless, unemployed and affected by schizophrenia or by an organic mental disorder."
The current article adds to existing literature that examines associations between involuntary hospitalization and clinical as well as social factors. The authors searched multiple databases, from January 1, 1983, to August 14, 2019, to catalog the attributes of individuals who have undergone voluntary as well as involuntary hospitalization. A total of 77 studies from 22 different countries were included in the review. The data from these studies were analyzed using random-effects meta-analysis as well as narrative synthesis procedures.
The authors note that this article should be considered in tandem with a companion piece that looks at ethnic grouping and involuntary hospitalization. The results of that study report that black, Asian, and minority ethnic groups and migrant groups in the US and UK are at a higher risk for psychiatric detention.
"Some factors that have been implicated in the risk for involuntary psychiatric hospitalization include a diagnosis of psychosis, male gender, risk of aggression, absence of alternative community services, and socioeconomic deprivation. However, research to date has been inconclusive and the factors associated with involuntary hospitalization remain poorly understood. To our knowledge, no international systematic review or meta-analysis of the risk factors for involuntary psychiatric hospitalization has been done. We aimed to assess the current evidence for the associations between clinical and social factors (with the exception of ethnic origin, which we have reviewed previously) and involuntary psychiatric hospitalization."
This study included individuals from 18 "high-income countries" such as Australia, Canada, Israel, the U.S., and several European nations. Four "middle-income" countries were represented: Brazil, China, India, and Turkey. A total of 975,004 patients were represented in the meta-analysis, and 23% (228,239) had been committed involuntarily.
Several demographic characteristics were discovered for those who experienced involuntary psychiatric hospitalization. These included being male, being unemployed, being on welfare services, renting rather than owning a home, being single or previously married, and most significantly, having a diagnosis of psychosis or bipolar disorder as well as having had a previous involuntary hospitalization.
Both of these factors, more than doubled the chances of involuntary hospitalization. The exact reasons for the association between psychosis and involuntary hospitalization remain unclear. With previous hospitalization, the authors suggest that these experiences can be traumatic and may "negatively affect future engagement with mental health services."
"This factor might mean that people who have previously been detained do not seek help until the point of crisis, when a further involuntary hospitalization might be needed."
The authors suggest some evidence-based remedies to these issues, such as increased crisis-planning interventions for those diagnosed with psychotic and bipolar disorders. In contrast, psychiatric diagnoses such as depression, mood disorder, anxiety, personality disorder, or neurosis were associated with voluntary hospitalization.
Eight studies found that lack of insight was also strongly associated with involuntary hospitalization, though only two of these studies reported on how insight was measured. "Poor treatment compliance" was linked to involuntary hospitalization in six of the studies, while two studies found no effect.
"Risk to self" was widely reported to be a significant factor in involuntary hospitalization. It was unclear how risk to self was determined, i.e., whether this related to previous self-harm or suicide attempts or rather expressions of suicidal ideation. Nine of the studies linked suicidal behavior to voluntary rather than involuntary hospitalization. Five studies found a correlation between the risk to self and involuntary admission, while 17 studies found no association.
Eighteen studies reported risk to others as a positive association with involuntary hospitalization. Still, again, assessment of "risk to others" was inconsistent across the studies, with many failing to use formal methods of evaluation.
Seven studies reported an association between social support and involuntary hospitalization, although these studies measured social support in different ways. One study used a formal measure of social support, the Oslo social support scale. It discovered that "higher levels of perceived social support were independently linked to a lower probability of involuntary hospitalization." Other studies relied on self-report of perceived social support or number of family visits during hospitalization. Five studies in total found an association between limited social support and involuntary admission, while two found no effect.
The logistics and quality of community care were analyzed in a handful of studies. One German study found a link between the availability of in-home care and lower rates of involuntary hospitalization. A study in the UK found that the availability of "alternative, less restrictive forms of care" was a major factor in determining the necessity of involuntary hospitalization. However, an additional population-based study in England found that areas with highly rated community services also had a higher number of involuntary admissions, muddying the waters in terms of this association.
Four studies examined the relationship between area-level economic deprivation and involuntary hospitalization. Findings from three of the studies, performed in the UK, showed that the "greater the level of area deprivation, the higher the rate of involuntary psychiatric hospitalization." The fourth study, from Germany, also found an elevated risk of involuntary hospitalization in areas with significant unemployment, high population density, and greater wealth inequality.
The authors note several limitations to their article. Most of the findings come from high-income countries, limiting the ability to generalize to other settings, although the studies do represent a diversity of different legal and healthcare systems. Additionally, the authors restricted their search to quantitative studies, leaving out potentially insightful qualitative findings on "clinical decision-making processes and service-user and carer experiences of inpatient psychiatric care and pathways into it." Relatedly, the data analyzed were focused on population-based characteristics rather than individual experiences.
Furthermore, many patients who undergo voluntary admission to psychiatric hospitals feel coerced as well, while some who undergo involuntary hospitalization do not, which complicates the overall picture.
The authors conclude:
"We have identified potential target groups for interventions to prevent or reduce use of involuntary care. This targeting is imperative as the importance of liberty and autonomy over paternalism and authority is increasingly recognized and prioritized within mental health policy and practice internationally. Further research needs to focus on confirming prospectively in current cohorts the risk factors for involuntary hospitalization; elucidating the mechanisms that underpin these risk factors at individual, group, service and area level; and using this evidence to inform the development and implementation of targeted strategies to reduce the use of involuntary treatment and to improve equity of access to mental health care."

"This work should occur alongside fine-grained research into the processes implicated in clinical decision making around involuntary hospitalization, including assessments of risk and insight, and the experiences of individuals subject to involuntary psychiatric hospitalization."
****
Walker, S., Mackay, E., Barnett, P., Sheridan, R. L., Leverton, M., Dalton-Locke, C., Trevillion, K., Lloyd-Evans, B., Johnson, S. (2019). Clinical and social factors associated with increased risk for involuntary psychiatric hospitalization: A systematic review, meta-analysis, and narrative synthesis. Lancet Psychiatry, (6)12, 1039-1053. (LINK)