A new meta-analytic study published open-access in JAMA Psychiatry this week synthesizes over fifty years of research on suicide rates following psychiatric hospitalization. They find that suicide risk post-hospitalization is 100 times greater than average immediately following discharge. Suicide risks remain significantly elevated for years following this experience.
"Our data suggest that the suicide rates among discharged patients have not decreased in the past 50 years," the authors write. "This is a disturbing finding considering the increase in community psychiatry and the availability of a range of new treatments during this period."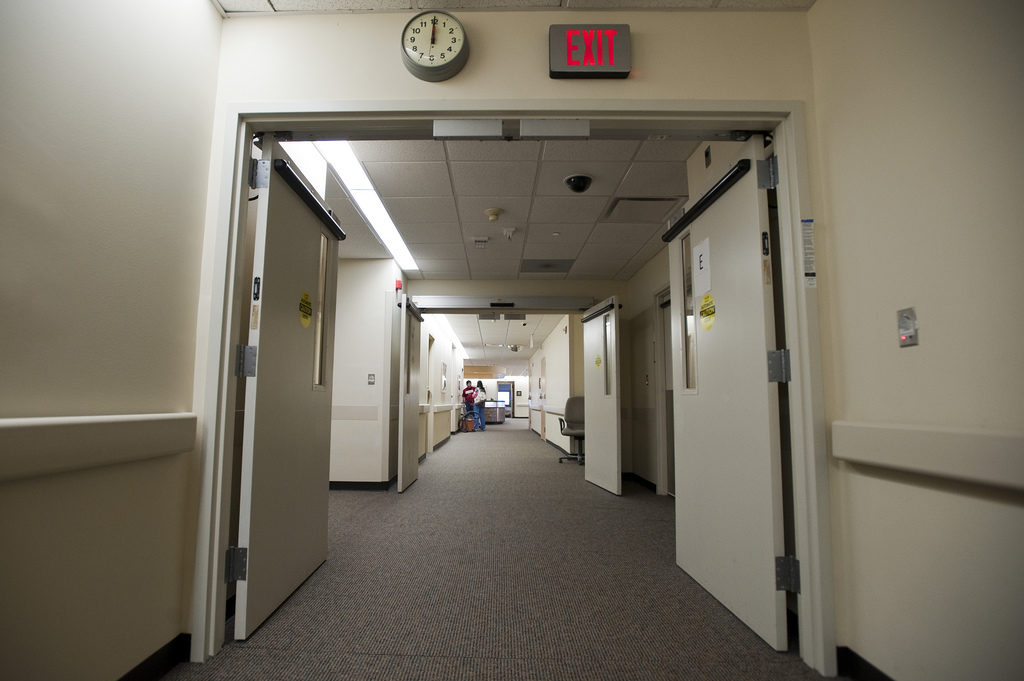 Last year, Mark Olfson and colleagues examined Medicaid data of patients hospitalized with a diagnosis of depressive disorder, bipolar disorder, schizophrenia, or substance use disorder. They found that these patients were 15 times more likely to commit suicide than similarly matched patients who were treated for non-mental health issues. (See MIA report)
The researchers of this latest study note, however, that while past studies have "described the phenomenon of postdischarge suicide as a 'nightmare and disgrace,' these views may have actually been formed in reaction to underestimates of the problem.
"We agree," they write, but "our meta-analytic estimate during the same duration of follow-up is more than 6 times higher."
This study aimed to examine what progress had been made in postdischarge suicide rates, and how these rates play out over time. The study followed the Meta-analysis of Observational Studies in Epidemiology (MOOSE) and Preferred Reporting Items for Systematic Reviews and Meta-analyses (PRISMA) guidelines. A total of 100 studies with 183 separate samples of discharged patients from different countries were included in this analysis.
The analysis revealed a pooled suicide rate after release of 484 per 100 000 person-years, but the rate per sample varied somewhat widely. There was a distinct trend toward higher suicide rates in more recent studies. The difference in suicide rates after hospitalization did not differ significantly by country or geographic location.
It is important to note that while the risk is increasing and is much greater than the general population, these statistics suggest that roughly 0.28% of all discharged patients die by suicide within the first three months after leaving the hospital.
In total, adolescents and older patients both had lower suicide rates than adult samples. Patients with diagnoses of psychosis, affective disorder, and mixed other diagnoses had similar suicide rates, but patients who were originally admitted for suicidality were at an increased risk. Suicide rates did not differ significantly by sex.
"We identified a large number of studies reporting more than 17 000 suicides in almost 5 million person-years at a pooled rate of 484 per 100 000 person-years," the authors write.
"This figure is more than 3 times the suicide rate estimated in a comparable study of the suicide rate among inpatients and 44 times the global suicide rate of 11.4 per 100 000 patients per year in 2012."
The researchers state that their results "should curb enthusiasm for restrictive interventions" that attempt to target certain patient groups labeled as "high risk" for suicide.
****
Read the full study open-access here: http://jamanetwork.com/journals/jamapsychiatry/fullarticle/2629522