A recent study, published in BMC Psychiatry, explores the factors associated with involuntary hospitalization for psychiatric patients. The study takes place in Switzerland where involuntary hospital rates are among the highest in Europe. The results indicate that involuntary admissions were most common in individuals who were older, widowed, living in a specific region, and had a primary diagnosis of schizophrenia or an "organic mental disorder."
The authors, Silva, Golay, and Morandi, explain, "These results allowed us to trace a clear profile of high-risk patients and to provide several inputs that could help local authorities, professionals, and researchers to develop better-targeted alternative interventions reducing the use of coercion."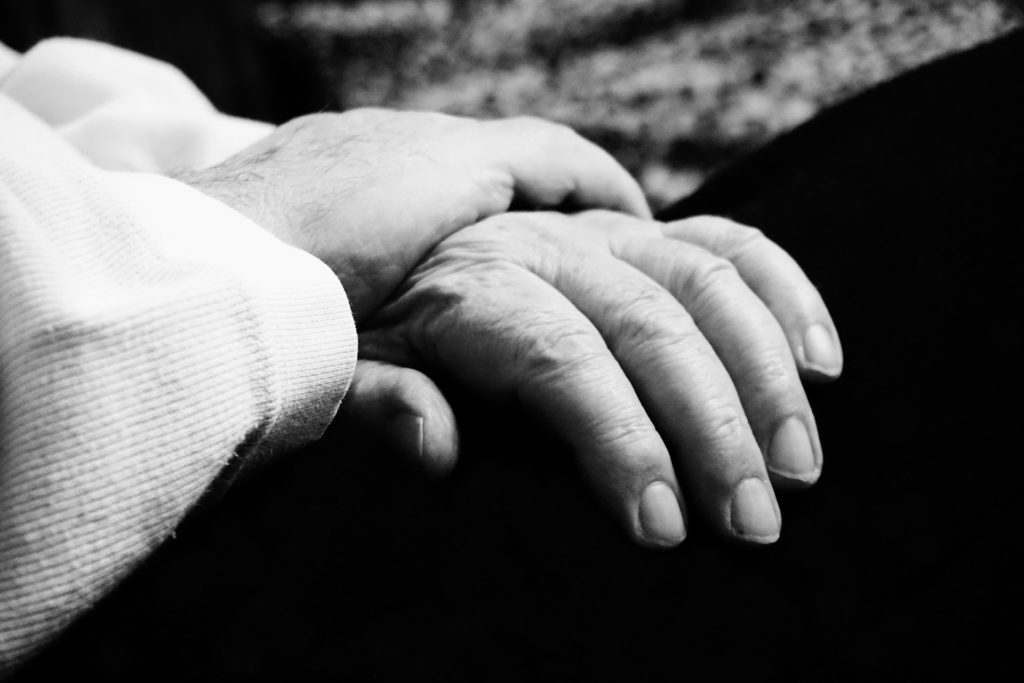 Despite a lack of evidence concerning the benefits of coercion alongside well-documented evidence of its harmful effects, involuntary hospitalization for psychiatric patients is not uncommon. In Europe, the rates of involuntary hospitalization range between 3%-30% due to varying legal frameworks and "individual-related, system-related, and area-related characteristics, identified as predictors of the use of coercive measures."
The authors explain that at the individual level, factors that increase the risk of being involuntary treated include "being a young man, homeless, unemployed and affected by schizophrenia or by an organic mental disorder." At the system level, the referral procedure has a lot to do with the probability of coercive practices, and at the area level, it has been found that living in an "urban area, socio-economically deprived and with a high proportion of young adults (20-39 years) and ethnic minorities increases the risk of involuntary hospitalization."
This study aimed to clarify which of the factors could predict involuntary hospitalization to help affiliated workers be able to "recognize high-risk patients and to promote the development of better-targeted alternative interventions."
The study is retrospective, utilizing all consecutive psychiatric admissions occurring between January 1, 2015-December 31, 2015, from 4 psychiatric hospitals in Canton of Vaud, Switzerland. The researchers had access to clinical characteristics, socio-demographic data, and psychotropic medication compliance. Of the 5,060 admissions, just 33 cases were omitted due to lack of legal status information at entry, resulting in 5,027 total accounts analyzed.
Silva and colleagues found that 62% were voluntarily hospitalized (VH) and 38% involuntarily hospitalized (IH). A significant association was found concerning marital status, specifically more widowed as opposed to single/divorced/separated individuals were found in the IH group.
The IH group also contained more people identified as having an "organic mental disorder," schizophrenia, schizotypal disorder, bipolar disorder, and intellectual disability. Furthermore, the IH group scored higher on behaviors associated as overactive, aggressive, disruptive or agitated, cognitive delays, physical illnesses, symptoms of hallucinations or delusions, having relationship problems, and difficulties with daily tasks and responsibilities. Struggling with "medication compliance" was also linked with a higher risk of compulsive admission. The researchers add that IH stays were "significantly longer" than VH stays.
Additionally, in relation to the system level, "the model revealed that patients referred by a general practitioner, a general hospital and a psychiatric hospital presented a higher probability of compulsory admission compared to patients referred by an ambulatory psychiatrist."
Regarding the area-level factors, one district was associated with significantly more IH than the others were. Finally, the researchers note that the variable most strongly related to further use of coercion was a history of being involuntarily hospitalized at least once during the last year.
Utilizing the finding that "people affected by organic mental disorders showed the highest odds of involuntary admission," Silva, Golay, and Morandi underscore the importance of future research to "focus on the complex needs of this specific population and the development of new alternative treatments." For example, one district has implemented psychogeriatric mobile teams aiming to provide home treatment as an alternative to hospitalization and appear to have promising results.
The authors note limitations to this study, including the methodology and limited variables. They conclude by promoting innovative programs and reinforcing the need for alternative tools when working with the identified high-risk patient profile.
"This study aimed to compare the socio-demographic and clinical profile as well as the referral and hospitalization process of people voluntarily and involuntarily hospitalized in order to identify which factors could be associated with the use of coercion," explain the researchers. "Because of its proved strong negative effects on patients, it is a paramount goal of the local authorities to limit as much as possible the recourse to this practice."
****
Silva, B., Golay, P., & Morandi, S. (2018). Factors associated with involuntary hospitalization for psychiatric patients in Switzerland: a retrospective study. BMC Psychiatry. 18(1), 401. doi: 10.1186/s12888-018-1966-6 (Link)
***
Mad in America hosts blogs by a diverse group of writers. These posts are designed to serve as a public forum for a discussion—broadly speaking—of psychiatry and its treatments. The opinions expressed are the writers' own.
***
Mad in America has made some changes to the commenting process. You no longer need to login or create an account on our site to comment. The only information needed is your name, email and comment text. Comments made with an account prior to this change will remain visible on the site.