A recent study, published in Qualitative Health Research, examines the impact of antidepressants on selfhood during a significant period for identity development in women. The authors, based in New Zealand and the UK, identified self-related themes drawn from the participants shared narratives, including a "diagnosed self," an "ill self," a "normal self," a "stigmatized self," an "uncertain self," and a "powerless self." 
"Youth is a period of life within which identity issues are paramount and people begin to explore narrative possibilities that will contribute to their future selfhood. Although antidepressants offer young women legitimacy for their distress and the possibility of 'normal' functioning, they also represent a significant challenge to selfhood at a time when it is just beginning to take shape," the authors, Wills, Gibson, Cartwright, and Read, write.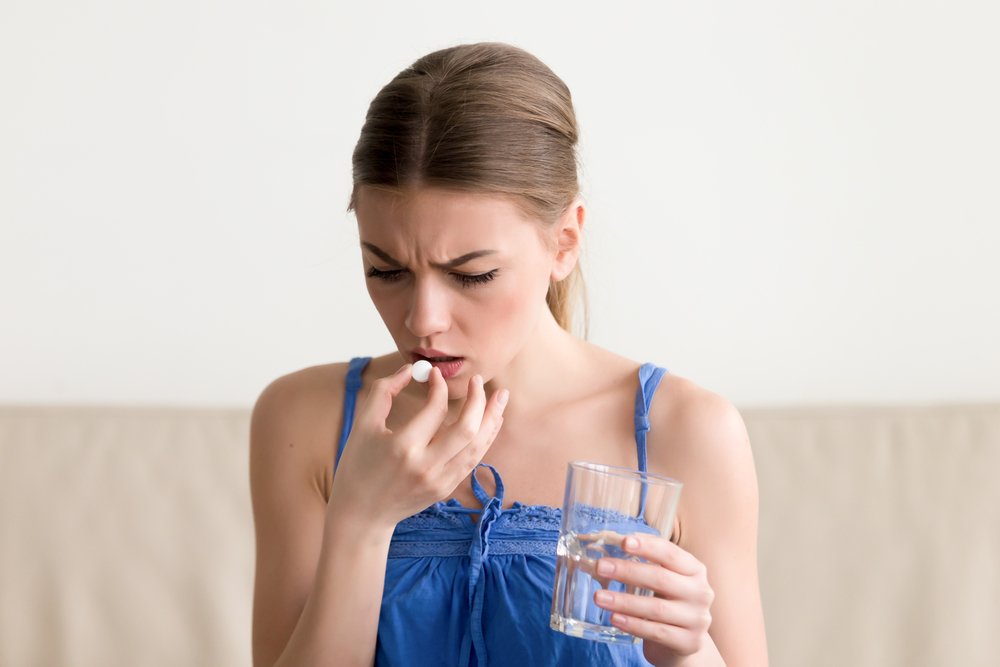 While there has been a significant increase in the use of antidepressants in developed countries over the past few decades, its usefulness in treating depression is still highly debated in the literature. Even as antidepressant use in New Zealand is reported to have increased 21% between 2008 and 2015, and women make up the majority of who are prescribed this medication, little attention is paid to the influence of antidepressants on young women's sense of self. 
"Besides the direct impact of these medications on depressive symptoms, antidepressants also have profound consequences for a sense of self as they are designed specifically to alter people's emotional experience of themselves and the world," write the authors. 
They describe the idea of selfhood as "the way that individuals make sense of their own identities through narratives," including stories they tell about themselves as they are shaped and constrained by their culture. Will and colleagues go on to identify risks of antidepressants in relation to selfhood, particularly in young women who are inundated with cultural expectations of how they "should" be. 
This article aims to expand the research on antidepressants and selfhood by including narratives of young women who have taken antidepressants during a crucial age of selfhood development. The authors address the question, "How do antidepressants shape selfhood in young women?" 
Sixteen participants were identified between 18-25 years, of whom had taken antidepressants for at least six months and as long as eight years. The interviews were grounded in a narrative approach, in which identity emerges as a product of story-telling. They asked participants to share their stories of using antidepressants in their own words. 
Using thematic analysis, and focusing on representations of selfhood in relation to antidepressants, Wills and colleagues identified six common themes.
A diagnosed self: Participants described understanding their distress as a "problem with a label" that was able to reify their suffering for themselves and others, whereas before it felt unheard. Having a diagnosis led some to identify with negative characteristics, using phrases like "a failure," "defeated," and "damaged."
An ill self: Participants described themselves during periods of distress as sick and unwell, bringing about feelings of legitimacy where before they felt they were not taken seriously. This theme was also reflected when participants described feeling helpless and reliant on medication.
A normal self: Participants expressed being able to feel "normal" on medications, both with themselves and socially with others. Others articulated the effect of normalcy disconnecting them from their authentic selves, due to feeling numb, flat, or strange. Some found a more functionally normal self, therefore sacrificing a more idiosyncratic self.
A stigmatized self: Participants suspected being judged by others for taking antidepressants. They feared that some of their closest relationships might be impacted if others did not take their distress seriously when they earned about their antidepressant use. Some chose to hide their antidepressant use, and others sought out people who would understand.
An uncertain self: Uncertainty was found among participants when they shared feeling unsure if new experiences were because of medication or other parts of themselves. This felt particularly ambiguous for those who had no clear sense of self before taking antidepressants.
A powerless self: Participants' engagement with providers regarding antidepressants left them feeling "powerless," and like their problems were "unimportant." Some were able to find a voice in the relationship, while most felt subject to the power of the prescriber.
This study focuses on the experiences of mostly New Zealand and European women living in a western cultural context; a group prescribed antidepressants at a particularly high rate. The results are limited in generalizability across cultures and demographics, warranting further research of antidepressant impact on selfhood across identity groups and context.
The authors note that while the analysis suggests antidepressants pose challenges to developing selfhood, young women may find ways to handle these challenges successfully, constructing a preferred self concurrently with antidepressants use. It is unknown what challenges might have arisen had they not taken the medication. Nevertheless, the relationship between antidepressants and selfhood in women should be considered by families and providers. The researchers conclude with implications for professionals working with young women and antidepressants, writing:
"Prescribers should be wary of the potential of antidepressants to disrupt the processes that contribute to a relatively coherent and positive sense of self and to be aware of their own role in supporting young women through this." 
****
Wills, C, Gibson, K., Cartwright, C. & Read J. (2019) Young women's selfhood on antidepressants: "Not fully myself." Qualitative Health Research, 00(0), 1-11. https://doi.org/10.1177/1049732319877175 (Link)