A recent article published in American Psychologist examines barriers to consensus clinical research and training among psychotherapists. Psychotherapists occupy many different schools of thought on how to best practice therapy. Additionally, there is a gap between research and actual clinical work, and new research and ideas often repackage older ones in an obsession with the "new." Marvin R. Goldfried explores these challenges in-depth and offers solution-oriented commentary.
"From early on, the field of psychotherapy has been characterized by the proliferation of different schools of thought to explain how people change, starting with Freud's followers' splitting off to develop their own varying approaches. Moreover, in a survey of over 2,000 clinicians, it was found that the vast majority of them followed more than a single theoretical approach. This tendency toward proliferation has continued over the years, and a recent estimate is that there are now over 500 different schools of thought," explains Dr. Marvin R. Goldfried.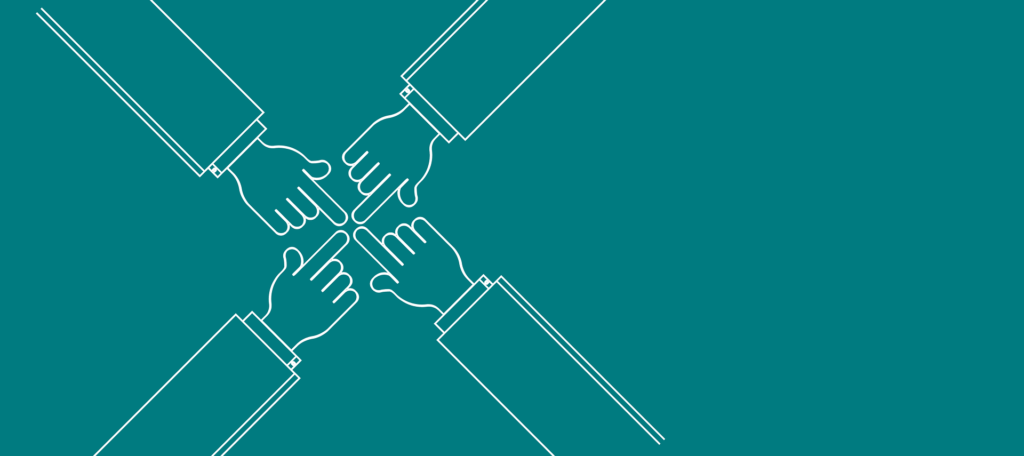 Psychotherapists have never fully agreed on a single approach to therapeutic practice. To this day, a therapist may practice a psychoanalytic, cognitive-behavioral, humanistic, or an integrative/eclectic form of therapy, among others. Additionally, there is a great deal of in-fighting between schools of thought, with waning and waxing claims about which is most effective.
Some researchers suggest that therapeutic modality is not as important as certain key factors, known as "common factors": therapeutic alliance, empathy, expectations, cultural adaptation, and therapist differences. Others continue to debate whether psychotherapists should adopt a singular, evidence-based model.
The current article examines existing barriers to a scientific consensus about the therapeutic practice and offers commentary. Dr. Marvin R. Goldfried argues that there is an attachment to different schools of thought, that there is still a significant gap between clinical research and clinical practice, and that psychotherapy research often ignores older findings to promote what is "new." These obstacles present a challenge to establishing a scientific psychotherapy paradigm. Dr. Goldfried believes that the field of psychotherapy is stuck in a "pre-paradigmatic" state and offers commentary on how these issues can be remedied. 
"In a survey of prominent therapists who were interested in having the field move away from having separate competing schools of therapy, the absence of a common language was indicated as one of the major obstacles in reaching a rapprochement. In addition, the respondents indicated that egocentric self-centered colleagues, the institutionalization of schools, short-sighted training programs, and inadequate research on the integration of the psychotherapies served as additional barriers."
Dr. Goldfried lists three core problems in establishing a solid scientific core for therapeutic practice. The first problem is disagreement across theoretical orientations, which has been an issue for therapists since the beginning days of Freudian theory and its many offshoots and competing schools, such as behaviorism. Goldfried calls for a move from "theoretical orientations" to "principles of change." He cites commonalities between psychodynamic and behavioral understandings of how an individual can become less overwhelmed by fearful circumstances through experience. Despite these schools' differences, he argues for a "middle level of abstraction"—between theory and technique—which focuses on the common ground among the orientations.
"Thus, common principles, rather than the more abstract theoretical orientation or specific techniques, is where we may find consensus across schools of therapy. The specific intervention techniques may be thought of as methods of implementing a given principle. Moreover, some techniques may empirically be found to be more effective than others, depending on the nature of the clinical problem and characteristics of the client. Furthermore, as an alternative to a given school of thought, general principles of change may be used as a starting point for research, practice, and training."
Goldfried notes five evidence-based principles which could unite different schools of thought: 
Promoting client expectation and motivation that therapy can help,

Establishing an optimal therapeutic alliance,

Facilitating client awareness of the factors associated with his or her difficulties,

Encouraging the client to engage in corrective experiences and

Emphasizing ongoing reality testing in the client's life.
These principles, he argues, can constitute a bridge between different schools of therapeutic practice, bypassing higher-level theoretical differences and lower level technique-oriented differences.
The second problem Goldfried explores is the "gap between research and practice." Many clinical researchers do not practice therapy, and many therapists do not keep up to date with the clinical literature. Goldfried suggests an integration of in-the-trenches clinical insights into the research process, allowing clinical experience to inform clinical research. Citing sociology, he notes the difference between "problem finders" and "problem solvers." He argues that a closer relationship between the two is necessary, such that psychotherapists (problem solvers) be involved in clinical research and that a "two-way" orientation to the dissemination of scientific findings be established.
Many initiatives aim to achieve this goal, such as "practice research networks," which emphasize collaboration between clinicians and researchers in formulating and conducting clinical research. Goldfried argues that these and similar movements are a necessary remedy. Also, he emphasizes the importance of scientist-practitioner training in graduate schools, with clinical professors serving as supervisors and models for this informed approach, rather than the patchwork of inconsistent levels of evidence-based training which exists currently.
The third problem that Goldfried highlights is the need to integrate past and current findings in psychotherapy research, rather than the exclusive obsession with "new" data. Science can mistakenly privilege novelty over consolidation and integration, as researchers search for the "next big thing." Goldfried argues for an emphasis on new "knowledge" rather than new "approaches to treatment." He suggests researchers focus on bottom-up, process-oriented findings related to what works in therapy, rather than who is right about clinical effectiveness, which serves to further separate different schools of orientation. This would be a move from "who" to "how."
Goldfried suggests several practical options in bridging this gap. He states that the National Institute of Mental Health's Research Domain Criteria (RDoC) initiative may assist here by emphasizing "translational research" focused on developing research for direct clinical utility. The RDoC also aspires to study "basic psychological processes as negative valence systems (e.g., anxiety, loss), positive valance systems (e.g., the expectancy of obtaining a reward, reward evaluation), and cognitive systems (e.g., working memory, performance monitoring). This can provide an orientation to a more bottom-up approach, compared to research conducted on preexisting notions of psychological disorders or entrenched theoretical constructs.
"Consequently, research that addresses more clinically relevant and focal dimensions such as emotional dysregulation, perfectionism, self-criticism, and the like have the potential for shifting our focus to cutting-edge information that has clear implications for what to treat with psychotherapy and the potentially effective ways to do it."
Furthermore, Goldfried advises changes in editorial policy among psychology journals to reward integration as opposed to reinventing past insights, as well as suggesting something like a research search engine with a built-in "thesaurus" which would consolidate different languaging of similar phenomena, to better survey existing research literature.
Goldfried concludes, noting the uphill nature of the battle:
"Even with the suggestions for what might potentially help us remove these barriers, the reality is that these obstacles may not be easily overcome. There are many in the field who will continue to do what they had learned to do in the past and may be resistant to change. Real change may require changes in the graduate school curriculum, where new professionals can be trained to think about and work toward obtaining a consensus in the field."
****
Goldfried, M. R. (2019). Obtaining consensus in psychotherapy: What holds us back?. American Psychologist, 74(4), 484-496. (Link)