A team of researchers led by Jason Nagata of the University of California, San Francisco, recently published an article in the Journal of Adolescent Health detailing the scope of influence of food insecurity on a variety of outcomes related to young adult wellbeing. The researchers reported that somewhere between 9% and 14% of young adults in the 24-34-year age-range experience food insecurity, and that food insecurity among college students may be more than double that percentage.
In their sample of approximately 14,786 young adults in the United States, 11% of whom reported food insecurity, food-insecure participants were significantly more likely to endorse experiences of depression, anxiety, suicidal ideation, and poor sleep quality (difficulties falling and staying asleep) than their food-secure peers.
"Young adulthood represents an important developmental period that is distinct from adolescence and older adulthood when educational and economic transitions may increase the risk of food insecurity."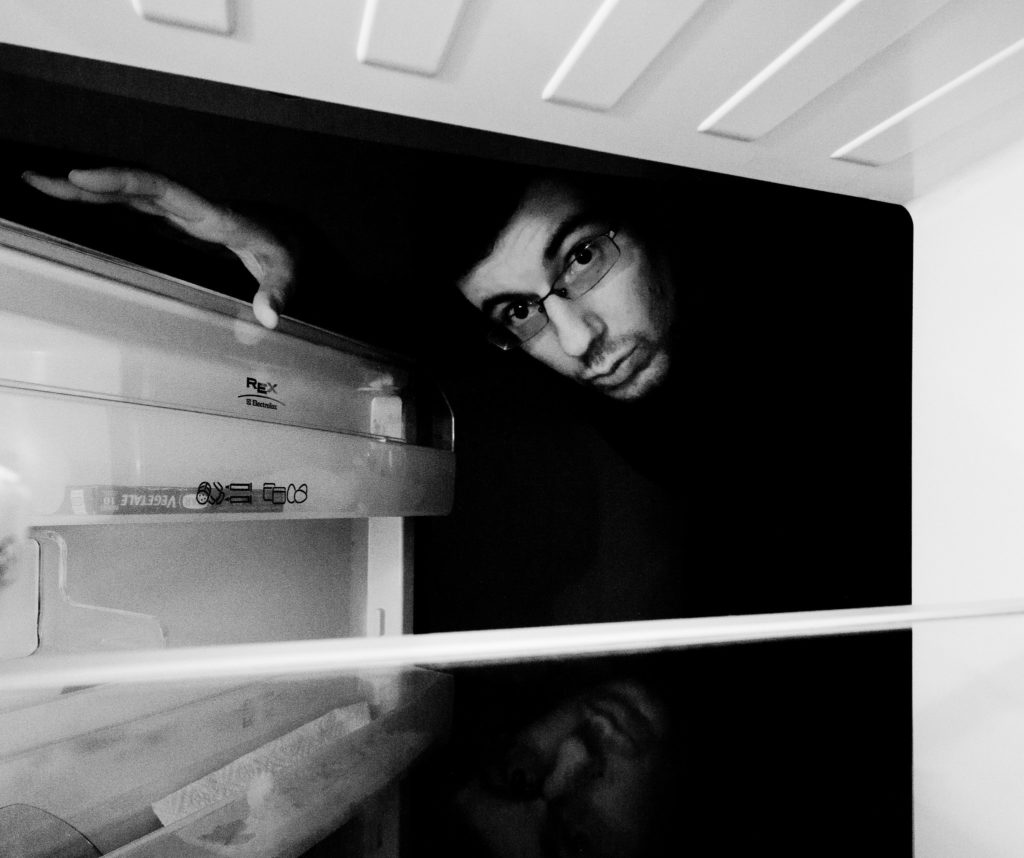 One large study published in 2017, representing data from 149 countries, revealed a relationship between food insecurity and mental health on a global scale. Further, findings indicated that the magnitude of food insecurity could be linked to the magnitude of distress and mental health challenges. Some have critiqued the "medicalization of poverty," noting that mental health professionals are attributing distress connected to characteristics of poverty, such as hunger, to a mental health disorder.
In some clinical encounters, experiences such as lack of sleep, stress, loneliness, and more associated with poverty may be met with diagnoses and medication, while links to subsidized nutrition may represent a more effective and sustainable approach to support. In the context of widespread food and housing insecurity, although challenging, it may be critical to evaluate psychological wellbeing in relation to context and consider complex contextual factors in determining areas for effective intervention. Sensitivity in intervention design to populations uniquely vulnerable to food insecurity is also important.
Data for Nagata and colleagues' cross-sectional study was drawn from a larger project representing information about one cohort of participants across multiple time points. Information regarding housing insecurity was only collected in 2008 when participants were young adults – a limitation to the study. However, because past research in this realm has primarily focused on adults in general, the team's research pertaining to young adults addresses a gap in the literature.
With food insecurity as a primary predictor variable in their model, outcome variables in Nagata and colleagues' logistic regression analyses included factors associated with both mental health (depression, anxiety, suicidal thoughts, and suicide attempts) as well as sleep quality (trouble falling asleep and staying asleep). Researchers also adjusted for "age, sex, race/ethnicity, education, income, BMI, smoking, alcohol, and receipt of public assistance" in their analyses.
They found that "food insecurity is associated with depression, anxiety, and suicidal ideation," and that "food insecurity in young adulthood is associated with sleep outcomes such as trouble falling and staying asleep."
Without longitudinal data, authors were limited to speculation bound by trends and theory put forth in past research regarding the directionality of relationships identified. For example, they discussed some of the ways in which characteristics such as obesity and physiological manifestations of stress related to food insecurity could mediate experiences of depression and anxiety, and how experiences of mental illness may also contribute to the occurrence of food insecurity, emphasizing potential bidirectional relationships. Exploration of directionality was beyond the scope of their paper and ripe for future study.
The study confirms a significant link between suicidal ideation and food insecurity, supporting past research involving a general sample of adults. In addition, Nagata and the team found an association between past-year suicide attempts and food insecurity. Depression, isolation, stigma, stress, and food insecurity seem to be involved in meaningful ways among young adults.
Regarding significant associations found between sleep quality and food insecurity among respondents, the authors explore the cyclical nature of relationships between food intake, sleep hygiene, and mental health. Nagata and colleagues' work offers perspective on trends that, while consistent with common sense, are critical to consider in linking individuals who are struggling with appropriate care.
The paper concludes with a discussion of potential entry-points for intervention, and a call for future study.
"Novel food insecurity and social support interventions that incorporate social relationship building, member participation, and capacity building may improve mental health consequences of food insecurity and be of particular interest to young adults. Other food insecurity interventions aimed at young adults could include subsidized cafeterias in higher education institutions, as food security has been reported in college students."

"Young adulthood may be an important period to screen for and address food security, given the development of many of these mental health conditions and sleep problems during this period."
****
Nagata, J. M., Palar, K., Gooding, H. C., Garber, A. K., Whittle, H. J., Bibbins-Domingo, K., & Weiser, S. D. (2019). Food Insecurity Is Associated With Poorer Mental Health and Sleep Outcomes in Young Adults. Journal of Adolescent Health, 65(6), 805–811. DOI: 10.1016/j.jadohealth.2019.08.010 (Link)