During the current coronavirus pandemic, the practice of mutual aid—defined broadly as the ways that people join together to meet one another's needs for survival and relationship—has reached the mainstream. Yet often missing from major media coverage of mutual aid is any acknowledgment of its roots in movements led by marginalized people, including Black and Brown people, disabled people, mad people, and psychiatric survivors.
People relegated to the margins of society have long known that they can't necessarily depend on systems for their survival. For example, Mutual Aid Disaster Relief emerged from New Orleans communities of color forgotten in the wake of Hurricane Katrina, when public authorities responded to demands for help with automatic rifles.
As activist Reyna Crow from Duluth, Minnesota told Mad in America, "I have learned not through this, but previous crises that have affected me similarly for protracted periods of time, that it is those who have already been there I can turn to for real support. Systems aren't effective or safe in my case. Community is the best way to try to ensure we all get our basic needs met."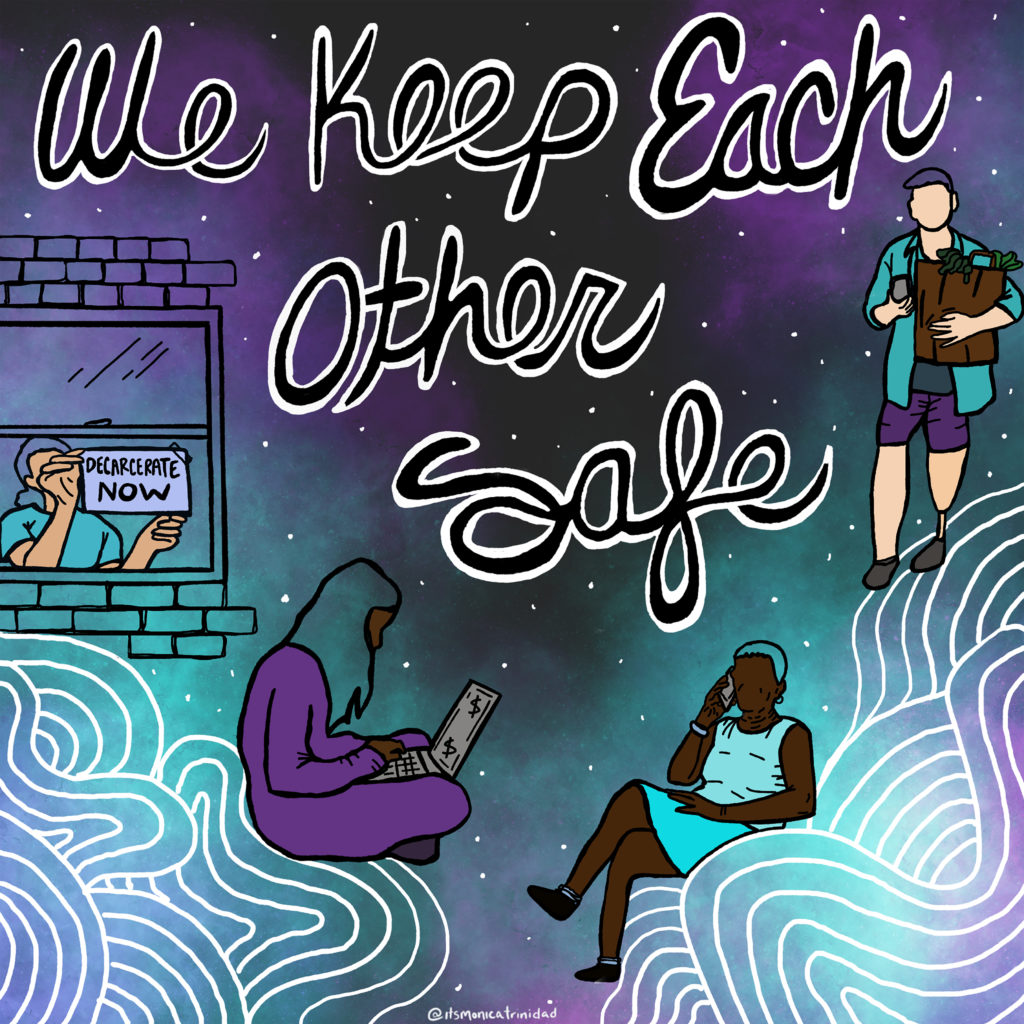 Psychiatric survivors have had to practice mutual aid for decades to save their own lives. "Grassroots peer support practices were developed out of necessity by psychiatric survivors," Darby Penney wrote on Mad in America. As Penney explains, these groups arose in the 1970s "in reaction to negative experiences with mental health treatment and dissatisfaction with the limits of the mental patient role."
While social distancing imperatives in the face of COVID-19 are forcing much of the world onto Zoom, grassroots peer-led mutual aid projects have existed in virtual spaces for decades. Mad and disabled people intimately familiar with isolation have long found one another online. As Kevix, a mad, autistic activist from Brooklyn told Mad in America, "'Social distancing' is something society has done to me for 50 years. Learning I was autistic at age 40 and utilizing online community saved me from social and intellectual isolation."
Since the early aughts, independent groups such as The Icarus Project have hosted active discussion forums for people seeking to provide support to one another in a host of ways. Individuals withdrawing from psychiatric drugs, unable to find reliable information from the medical community, have also been turning to each other on similar forums for decades.
Some of these communities eventually moved onto Facebook and other social platforms, but have retained similar functions. And in the current pandemic, a variety of peer-led projects are experiencing an unprecedented resurgence.
"Peer-controlled" Crisis Supports, Online

Inspired by The Icarus Project and other mutual aid projects, Alyssa Cypher started the radical mental health collective Inside Our Minds as a blog in 2016. "We base our philosophies in social justice perspectives on mental health," Cypher told Mad in America. "It's very important for us to be 'peer-controlled,' which is entirely run by people with self-defined lived experience."
The group eventually received funding from local foundations to do events in the Pittsburgh, Pennsylvania area. These included a Radical Mental Health online workshop series; a monthly Mental Health Cafe "focusing on informal discussions and friendly mutual aid in a welcoming space for all;" as well as an Anonymous Open Mic, a live storytelling project that includes an opportunity for those who wish to remain anonymous to request another performer of their choosing to tell their story onstage.
Transitioning in-person programs online was not a major disruption for Inside Our Minds. "We were very locally centered in Pittsburgh, but we always had online opportunities for accessibility purposes," Cypher said. "So when the pandemic went down, we were able to very quickly switch to online because we were already offering those things."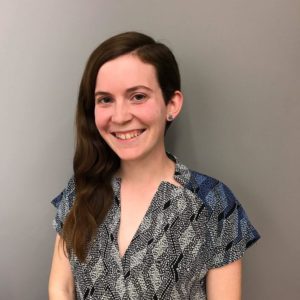 Cypher expressed mixed emotions regarding how the pandemic has made possible the kinds of accommodations and access that disabled people had long been asking for, and had often been denied. Speaking of new virtual mutual aid spaces online, Cypher told Mad in America, "It's trendy right now because it's necessary, and a lot of people in our community are very happy for the opportunities, but also upset that they weren't accommodated earlier."
Among the people who are attending Inside Our Minds mutual aid groups, Cypher reports that, not surprisingly, a sense of isolation is the most common theme. She's also had private conversations around access to resources for people currently facing situations of domestic abuse.
Participation in the online groups has now extended beyond Pittsburgh into other areas of the U.S. and internationally. The work runs the gamut from providing emotional support to connecting people to their local mutual aid networks: "We can connect across the coast, but I can't deliver groceries to people on the other side of America," Cypher said.
Mutual Aid in "Every Sense of the Word"
In Portland, Oregon, Molly Indrelie had already been organizing meetings for the last 18 months as part of the independent mutual-aid group and neurodiversity club Reimagining Recovery. Indrelie began organizing the groups around the city in 2018 and runs a Facebook group of the same name with over 168,000 followers.
Before the pandemic, Reimagining Recovery had been discussing mutual aid topics such as "Coping with Climate Grief" and "Beyond the Rehab-Industrial Complex." Indrelie had initially tried to offer online groups but found the in-person events to be more well attended. Now, Indrelie says, the online groups are attended by about 50 percent locals, with the rest being new national and international participants. Like Cypher, Indrelie sees the creeping impacts of social distancing measures: "There's a lot of people in isolation, struggling."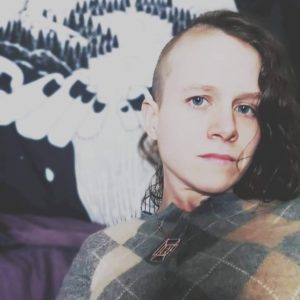 Indrelie says that the daily groups are mutual aid "in every sense of the word." A self-described autodidact who dropped out of high school, she added, "It would be easy to see what I'm doing as just 'volunteering,' but I get so much out of it. A lot of the planning that I do for the meetings is the kind of stuff that I'd be researching and learning about anyways."
Among a host of subjects, the groups have discussed the impact of ageism and ableism in the current climate. Narratives stating that the coronavirus is only likely to kill "the elderly and the immunocompromised," as well as conversations about rationing of life-saving supplies, cause disabled communities to feel disposable and threatened. Indrelie told Mad in America: "There's eugenics sentiment rearing up, and that's fucking scary. And, Trump wanting to make it easier to forcibly treat folks is also very scary and worrisome." These stressful realities weigh on Indrelie and group participants.
In recent days, Indrelie has had to take the occasional break from facilitating to tend to her own needs. She recognizes the need for skill-sharing and sustainability over what may be a lengthy period of crisis and uncertainty. To that end, Indrelie plans to host a workshop on April 2 for Reimagining Recovery community members who'd like to grow their skills in online group facilitation.
"We Try, at Least, to Keep Each Other Safe"
Prior to the pandemic, New York City activist Allilsa Fernandez was volunteering as a shelter organizer with the Sylvia Rivera Law Project, named for civil rights pioneer Sylvia Rivera, veteran of the 1969 Stonewall uprising and advocate for the rights of people of color and low-income queer, trans, and gender non-conforming people.
For Fernandez, who had recently been unhoused herself and experienced the shelters firsthand, this fight was personal. "The experience just woke me up. They don't respect your [preferred gender] pronouns, and they don't have resources, particularly for LGBTQ [people]," Fernandez told Mad in America.
As the seriousness of the pandemic in the U.S. became ever clearer, Fernandez had been active on social media, chronicling her concerns about unsafe and unsanitary conditions in the shelters.
And on March 13, Fernandez started a Facebook group called Mental Health Pandemic. Even—and especially—in a time of collective crisis, Fernandez has noticed the strengths in online communities she's a part of. "It's the resiliency that comes out of trauma," Fernandez told Mad in America. "Especially with Black and Indigenous people of color, the system has never responded for them, never. We saw that with Hurricane Maria. We saw that with Hurricane Harvey. We saw that through Sandy. Continuously through history, Black and Indigenous people know, 'you're not cared for.'"
Fernandez is hosting online gatherings, movie nights, and mutual aid groups via Mental Health Pandemic, which has over 250 members as of this writing. The group includes many people from within Fernandez' own networks in New York but also spans the country. Like Cypher and Indrelie's groups, mutual aid discussions have largely centered around coping in a time of self-isolation.
In the coming days and weeks, Fernandez and other group members are hosting virtual "cafecitos" as well as Facebook Live events on subjects such as mental health during the pandemic in Latinx communities and updates from frontline health care workers.
Fernandez told Mad in America, "We try, at least, to keep each other safe, and to inspire each other, and uphold each other as best as we can. That's what I've seen so far. Everybody's willing to share and create that space."
"Collectively Decolonizing our Society"
For Vesper Moore, director of the Zia Young Adult Access Center, a project of the Kiva Center of the Central Massachusetts Recovery Learning Community, moving to all online supports has not been a major adjustment, as the youth communities they are a part of and support have always been comfortable in virtual spaces.
But Moore does notice a slightly different quality to online mutual supports. "When you're physically present with someone, there's a support that can almost just be felt in the space. It's not out of physical touch, not out of anything like that, but it's a presence of someone being there. That's a component that I know a lot of people feel like is missing."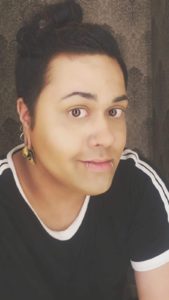 While Moore is seeing the same struggles with loneliness and distress as other facilitators of online spaces, they resist the notion that psychiatric survivors are inherently more fragile in a crisis. "I think that there's this misconception that the public and the media like to put out about our fragility. Simultaneously, people don't realize that a lot of us are people who are immunocompromised. A lot of us are people who have been forced into isolation against our will. A lot of us are people who have been through these things."
Moore wants to emphasize the adaptability of people who have always been "at risk," which continues to arise out of necessity. "As survivors, we have been figuring it out. I've seen a lot of people starting to say, 'If this is going to be life right now, it is rough, but I'm not fragile and I'm going to find a way to move forward.'"
For Moore, the current crisis also represents an opportunity to raise consciousness globally about the history of the psychiatric survivor movement. Moore's idea for the Psychiatric Survivor Webinar series came about through their direct observation that among certified peer specialists in Massachusetts and other places, there was a striking lack of awareness of the movement's radical mutual-aid roots. "People say, 'we come from the peer movement.' Well, it's not a movement. It's a workforce," Moore said. "And if you believe that it's a movement, it's easily controlled, because the system's funding it."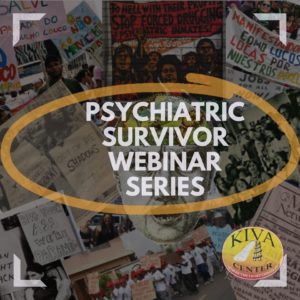 Moore sees a focus on survivorship and psychiatric survivor history as resistance to terms such as "peer" or "consumer" that have been co-opted by mental health systems, as well as a more inclusive banner than some of those identities. They told Mad in America, "If you're a person who identifies more with madness, if you're a disabled person, or if you are someone who identifies with their mental health diagnosis, this is a place where you can be and still identify with survivorship."
For Moore, online communities intentionally reclaiming psychiatric survivors' radical mutual aid roots is a much-needed source of strength and renewal in uncertain times. Moore said, "It's about spreading these ideals around the world, and I think, collectively decolonizing our society."
In addition to the mutual-aid projects detailed above, there is an ever-expanding number of projects run by survivors and allies. The Black Emotional and Mental Health Network (BEAM) has been running a series of peer-led workshops for communities of color and will offer a Black Mental Health and Healing Justice 101 training on April 4. And the Institute for the Development of Human Arts, a grassroots school for "transformative mental health," recently held an online Transformative Mutual Aid Practices (T-MAPs) workshop geared toward the current crisis; the group will host a Community Open Mic on March 30.
****
MIA Reports are supported, in part, by a grant from the Open Society Foundations