With the majority of Americans focused on impeachment, on December 19 the White House quietly hosted a summit entitled "Transforming Mental Health Treatment to Combat Homelessness, Violence, and Substance Abuse." The summit took a strong anti-civil rights and anti-housing tone, focusing primarily on expanding the power of state and Federal authorities to involuntarily treat unhoused persons, drug users, and people with serious mental illness diagnoses and disabilities. 
President Trump himself made a brief appearance and gave some remarks, where he waxed nostalgic for the institutions of his childhood and called for them to be rebuilt:
"And we must give major consideration to building new institutions. You know, when I was growing up in Queens, in New York, we had a number of mental institutions. And I'd look and I'd see these big buildings. And all of a sudden, you go and you don't see them anymore. And you say, 'What happened to all of those beds? What happened to all of that work? And where are those people?' And in many cases, those people are living on the streets. It's much different.
"And somebody made the decision a long time ago and they did it for budgetary reasons, but we have to take care of our mentally ill. We have to help people that are having problems."
In language similar to statements he made in the wake of mass shootings last August, Trump went on to say:
"At the same time, we need to keep very dangerous people off our streets. And we want to take care of the mental illness, but we have a lot of very dangerous people on our streets."

A Sustained Assault on Civil Rights and Bodily Autonomy
The mental health summit opened with remarks by Steve Wagner, a top HHS official who has played a key role in managing the family separation crisis at the U.S. border, where a rising number of migrant children and adults, including those diagnosed with serious mental health conditions, have died in U.S. custody due to neglect.
In November, a Federal judge ruled that the U.S. must provide counseling and support services to migrant families who have been traumatized by the administration's deliberately-orchestrated family separation and detention policies. 
Wagner announced Federal expenditures for mental health programs as part of the $1.4 trillion budget bill that Trump signed into law on Friday night, including: $120 million for the Substance Abuse and Mental Health Services Administration (SAMHSA); $200 million for Certified Community Behavioral Health Clinics (CCBHCs); and $19 million in funding for Assisted Outpatient Treatment (AOT). AOT is a euphemistic term for Involuntary Outpatient Commitment, programs that force persons diagnosed with serious mental illness to accept treatment utilizing the "black robe effect." Wagner said that these line items were a "down payment" on a "much larger set of reforms," adding: "There is much, much more work that needs to be done."
A Narrow Historical Reading
Celebrity internist "Dr. Drew" Pinsky provided an historical overview for the summit, which he said was "heavily" informed by E. Fuller Torrey's 2013 book American Psychosis: How the Federal Government Destroyed the Mental Illness Treatment System. 
Pinsky's remarks centered largely around building a case for reducing the standards for involuntary treatment; or in his words, "closing the gap between 'harm to self or other' and 'need for care.'" He roundly condemned historic efforts to advance the civil rights of institutionalized persons and people with disabilities. Raging against the Lanterman-Petris-Short Act, signed into law in 1967 by then-California governor Ronald Reagan, Pinsky proclaimed that it "maintains the silent genocide on our streets."
The Lanterman-Petris-Short legislation created minimum basic standards to protect individuals from being indefinitely warehoused in facilities or institutions and treated against their will. It is widely considered to be the model for involuntary civil commitment procedures nationally.
"Our civil rights have outweighed the self-evident need for treatment," Pinsky said.
https://www.instagram.com/p/B6R4bpUFeiX/?utm_source=ig_web_copy_link
Pinsky used the term "anosognosia," originally meant to describe the "lack of insight" into their condition characterizing persons with traumatic brain injury, dementia, and other neurological conditions. Pro-forced treatment advocates have co-opted the term primarily for political purposes, naming it as a symptom of schizophrenia to further justify involuntary care. 
"But when the same condition — the same symptom — evolves in the setting of a psychiatric illness, we privilege it in the law. We privilege it. And we protect the patient — we protect that symptom — from allowing us to get us to get at the patient to prevent them from dying. Drug addicts get anosognosia. Manic psychosis — anosognosia. Schizophrenics — anosognosia. It's the same biology as in dementia, encephelopathy, and other brain conditions."
Pinsky's language is also consistent with ongoing advocacy efforts on the Federal level to get schizophrenia reclassified as a neurological condition requiring involuntary care. Meanwhile, the very way that schizophrenia has been scientifically constructed is being questioned: Jim van Os, a professor of psychiatry at Maastricht University, is part of a growing number of professionals around the world calling for the end to the concept of schizophrenia. Such professionals say that the lack of reliability or validity in the schizophrenia diagnosis should move us away from understanding it as a discrete brain disease, and more as a spectrum.
Dr. Drew referred to the existence of "armies of professionals" who are "well-equipped to help us." In reality, advocates widely agree that mental health care professionals are in short supply, and the system is stretched to its breaking point. The sector faces chronic workforce shortages and high levels of staff turnover. And most professional associations and state credentialing bodies do not mandate mental health professionals to receive any training in critical skills such as suicide care, even as the U.S. suicide rate rises. 
Pinsky said from the podium that he had promised Trump's new homeless czar Robert Marbut, who was in attendance, that he'd share Marbut's thoughts on the 1975 film One Flew Over the Cuckoo's Nest: "Our country watched this and thought they were watching a documentary." After some audience laughter, Pinsky clarified, "They were watching a fictionalized account, a movie, about an imaginary institution." The film, despite its fictional nature, is widely credited with helping to open Americans' eyes to the ongoing realities of institutional life.
And as Kathy Flaherty, director of the Connecticut Legal Rights Project, wrote in 2018 in the Hartford Courant:
"Psychiatric hospitals are facilities where people who are there, in theory, to get help for a medical condition are subject to violence and trauma — in the form of involuntary medication, restraint and seclusion, disrespectful treatment, and, in the most egregious cases, physical abuse. People remain unnecessarily institutionalized and segregated — in violation of their civil rights — because community based services and supports are inadequately funded."
While Donald Trump has frequently been diagnosed from afar by psychiatrists, a controversial practice, there were no actual individuals with disclosed psychiatric histories participating in the summit. If there had been, there may have been a different response to Marbut's One Flew Over the Cuckoo's Nest quip.
Clinician and writer Rachel Levy, MSW published a blog on Mad in America about a recent survey on experiences of hospitalization in the Pacific Northwest. The survey questions were based on an earlier survey of 500 individuals, also published at Mad in America. The majority of the 84 respondents to the Pacific Northwest survey reported feeling disrespected in the hospital, and said that conditions there did not feel safe or secure. Over fifty percent of the respondents reported that they had been involuntarily hospitalized, and the vast majority either agreed or strongly agreed that their experiences in the hospital could be considered "traumatic."
Pinsky admitted at some point that the hospitals of the past were "not in great condition, underfunded and understaffed." But as the above survey responses indicate, this description is not a relic of the past, and holds true today, in both the public and for-profit mental health care systems. Universal Health Services: Behind Closed Doors is an ongoing campaign run by the Service Employees International Union (SEIU) to draw attention to how America's largest for-profit behavioral health chain maintains chronic understaffing in the name of cutting costs, routinely jeopardizing both staff and patient safety. 
Pinsky's views on expanding forced treatment, which usually includes a forced psychiatric medication component, may be influenced, at least in part, by his Pharma ties. The television doctor has taken money from Pharma on at least one known occasion. In the late 1990s, Pinsky began using his celebrity platform to market the antidepressant Wellbutrin for a non FDA-approved purpose as a libido-booster, without disclosing that he was being paid to do so. That Pinsky had received $275,000 from GlaxoSmithKine only became known in 2012 through documents disclosed over the course of a $3 billion settlement between the DOJ and the Pharma giant regarding fraudulent prescription drug marketing practices.
We are thrilled to hear @drdrew speaking at the White House Mental Health Summit about Dr. Torrey's legacy and the all of the things that the Treatment Advocacy Center fights for everyday. pic.twitter.com/jlFU4GuJZC

— Treatment Advocacy Center (@TreatmentAdvCtr) December 19, 2019
"The Need for Reform" Panel Pushes Anti-Civil Rights Agenda
Following Pinsky, the "The Need for Reform" panel further reinforced his forced treatment message, and condemned a wide variety of groups from the civil rights and disability rights community. DJ Jaffe, founder of MentalIllnessPolicy.Org, told the audience:
"Meet with your police, meet with your sheriff without mental health people in the room, so they don't have to be politically correct and they can talk about the real issues that need solving. And in order to solve the issues of civil commitment and assisted outpatient commitment, we have to stand up to the ACLU, to Bazelon, to Disability Rights, to Protection and Advocacy — to many mental health groups who believe that being psychotic and delusional is a right to be protected rather than an illness to be treated." 
John Snook, executive director of the Treatment Advocacy Center (TAC), a nonprofit organization that has worked for nearly two decades to expand involuntary outpatient and inpatient treatment, followed Jaffe. While Snook made mention of the need for a "full continuum of care," his remarks focused largely on involuntary and most restrictive forms of care. 
"Congress needs to eliminate the discriminatory IMD Exclusion," Snook said. "We need to have a baseline of places to get care that we can build the system from." The IMD Exclusion was enacted at the beginning of the Medicaid program in 1965 to de-incentivize states from continuing their historic overreliance on institutional care. 
At one point in his remarks, Snook acknowledged former Rep. Tim Murphy (R-Pa), who was sitting in the audience. Murphy was the primary driver of TAC-aligned legislative efforts in Congress beginning in 2013. He continued in this role until he resigned from Congress in 2017 amidst a personal scandal, which was followed by widespread allegations of staff mistreatment. While Murphy's most authoritarian reform efforts were significantly impacted by advocacy among disability and civil rights groups, many of his provisions were folded in some fashion into the 21st Century Cures Act, which was signed into law during the final days of the Obama administration.
Snook mentioned advocate Kerry Morrison, whose visit to Trieste, Italy's community mental health system, was profiled in the Los Angeles Times. Snook related that Morrison told him, "They have a whole new model for how we treat mental illness. Why don't we try it here?"
The Italian "Trieste" model is not new. Since it closed its institutions in the 1970s, Italy has largely been able to realize the promise of de-institutionalization, with a focus on building a strong voluntary, easily-accessible community-based system. As early as the 1980s, the "revolutionary" Trieste model began to attract the attention of the media, policymakers, and doctors in the U.S., but it never gained any sort of traction in America.
Today, Trieste is a World Health Organization Collaborating Center for Research and Training in Mental Health, which means the site helps the WHO teach countries how to do de-institutionalization. The Trieste model is based on the motto "Freedom First," representing a significant departure from the currently prevailing involuntary treatment policy direction.
The final speaker in the "Need for Reform" panel, Houston, Texas-based Christian author and neuroscientist Matthew S. Stanford, spoke about the role of faith-based communities. Stanford was quoted in 2016 in the Southern Baptist Texan as saying that parents should not allow their transgender children to transition because "the science shows us that doesn't really help" and "that's not what God intended." Family rejection is a commonly cited factor in high rates of transgender youth suicide in the U.S.
The "Need for Reform" panel was moderated by Dr. Elinore McCantz-Katz, head of SAMHSA and Assistant Secretary for Mental Health and Substance Use, a position that was created through a provision in the Murphy legislation and folded into the 21st Century Cures Act. In 2017, Tim Murphy sharply criticized McCantz-Katz on C-SPAN due to her prior SAMHSA involvement, calling her a "swamp alligator." Tim Murphy's pick had been Dr. Michael Welner, a self-described "forceful ambassador of forensic psychiatry" who argued after the 2014 Isla Vista shooting that parents rather than the courts should have the legal ability to "direct treatment" of their adult children with serious mental illness diagnoses.
A Punitive, Racialized Approach to Homelessness Looms
A common refrain from the pro-forced treatment advocates at the summit was that "four walls" are not the solution to the crisis. Dr. Drew slammed such efforts in California during his presentation: "The vast majority have serious mental illness and drug addiction. Four walls are not going to do anything, if they would even go in."
This rhetoric is consistent with the policy direction of the current administration, which with the appointment of Marbut earlier this month, signaled a move closer to a law enforcement response to the housing crisis. Marbut, who has been known to oppose feeding unhoused persons, has been described as a "real life horror" by housing advocates. While the administration's plans remain under wraps for now, advocates fear an executive order that would criminalize people living in homeless encampments.
According to CityLab, advocates say that the government is looking closely at ways to turn former correctional facilities and federal buildings into shelters and to move unhoused persons away from urban centers, one of several punitive efforts being engineered by the White House's Domestic Policy Council, along with with the U.S. Department of Housing and Urban Development. 
A report issued by the White House in September on the "State of Homelessness in America" signaled a clear shift away from Housing First, the non-coercive supportive housing program favored by advocates and previous administrations. The report pinned homelessness on causes ranging from the over-regulation of housing markets to the "tolerability of sleeping on the streets." Housing First was criticized because the program gives unhoused persons "supportive housing with no preconditions" and they "do not face requirements as a condition of retaining housing even after they have been stabilized."
"I believe in Housing Fourth," Marbut told HuffPost in 2015.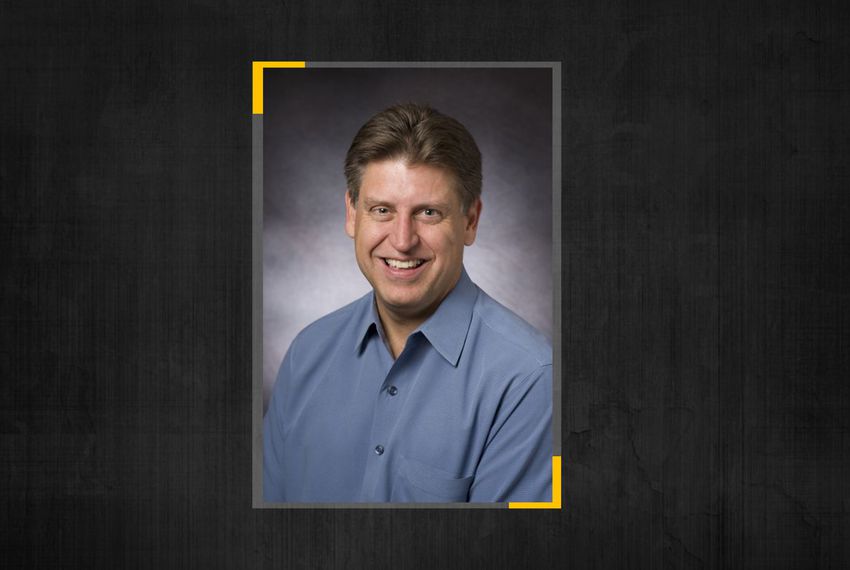 Questions of race loomed large but remained largely unspoken at the summit, with panel participants and attendees being overwhelmingly white. People of color are disproportionately subjected to homelessness and mass incarceration, the ongoing consequences of the war on drugs, as well as the restrictive interventions and forced treatment proposals discussed.
Karen Lincoln, an associate professor of social work at the University of Southern California told CityLab in September: "It seems like the [Trump administration's] approach is going to be more punitive just because of the way that African-American and poor people and Latinos have been constructed in the current rhetoric of this administration."
The summit followed just one day after the Congressional Black Caucus' Emergency Taskforce on Black Youth Suicide and Mental Health issued a report entitled "Ring the Alarm: the Crisis of Black Youth Suicide in America." In a news release, the task force's research lead Michael A. Lindsey, executive director of the NYU McSilver Institute for Poverty Policy and Research, said: "Alarming trends among Black youth have been overlooked as America grapples with rising suicide rates."
****
MIA Reports are supported, in part, by a grant from the Open Society Foundations